Ruud vs Fognini – ATP Monte Carlo Predictions
April 14, 2021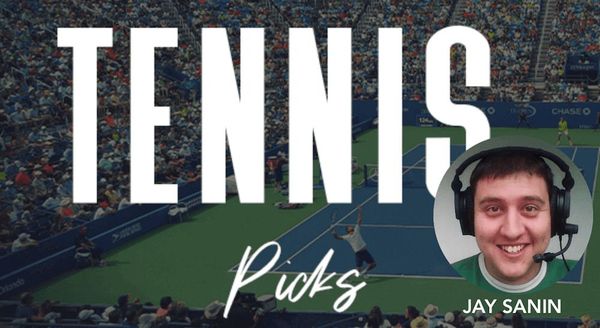 Ruud vs Fognini is the third quarterfinal match of the day in Friday's ATP Monte Carlo Masters schedule. It pits an up and coming talent in Casper Ruud against an established yet mercurial veteran in Fognini. The winner will be just two matches away from a Masters 1000 title in Monaco. In this edition of tennis picks, we examine Ruud vs Fognini and offer our best bet for the contest.
Casper Ruud vs Fabio Fognini
Ruud vs Fognini Pick: Ruud -1.5 games (-106)
Ruud vs Fognini Pick: Ruud -1.5 games (-106)
Casper Ruud has put together an incredible week in Monte Carlo just to get to the quarterfinals. In back-to-back matches, the Norwegian has toppled Diego Schwartzman and Pablo Carreno-Busta, both of whom are top-15 players who are terrific on clay. After going up a set on Carreno-Busta in the round of 16, Ruud split the final two sets with the Spaniard to reach the final eight.
The match against Carreno-Busta was not as close as it ended up being. Ruud forced twice as many break points and won nine more points on the Carreno-Busta serve than the Spaniard won on the serve of Ruud. But Ruud failed to close out some break chances that could have seen him through in straight sets, making things more interesting than they needed to be. He will need to take advantage of every opportunity against Fognini to reach the semis.
When it comes to Fabio Fognini, the biggest question mark is always the level of effort he decides to put into his matches. Fortunately, he has decided to put forth plenty of effort in Monte Carlo. The Italian has won all six of the sets he has played so far in this tournament en route to the quarterfinal round.
The main question for Fognini, now that he has answered the questions about his effort, will be how he handles a step up in competition. He has yet to play a top-30 player in the world in this tournament, let alone one as good on clay as Ruud. If he gets down early in this match, we could see the worst of Fognini emerge once again.
Ruud vs Fognini is a match that has been contested twice all-time prior to this matchup. Ruud has won both of those matches in straight sets, both in the year 2020. Ruud started the year with a win over Fognini on a hard court in the ATP Cup in January. He then beat Fognini on the clay in Hamburg in September. A third straight win over the Italian would be one of the biggest wins of Ruud's career.
Casper Ruud has the edge in this matchup over Fabio Fognini based on both his current form and the history between these two players. Ruud has broken Fognini a combined eight times in their two matches against each other, four times in each match. He will put pressure on the Italian once again and go through to the semifinals in Monte Carlo, where Rafael Nadal likely awaits.
What happened to Novak Djokovic?
Simply put, Novak Djokovic was not the better player against Dan Evans on Thursday. Djokovic poured in unforced errors left and right against Evans and cost himself a chance to play a winnable match against David Goffin in the quarterfinals. Perhaps more importantly, Djokovic robbed us of the opportunity to watch another Djokovic vs Nadal final, which are to be treasured given the stage both men are at in their careers.
Can anyone beat Nadal now?
It would be hard to envision anyone beating Rafael Nadal to win the Monte Carlo Masters now that Djokovic is out of the equation. Nadal's odds to win the tournament have jumped to -305 heading into the quarterfinal round. And with only one player inside of 8/1 odds to win aside from Nadal, it seems unlikely that anyone will take this title away from the King of Clay.
What is wrong with Sascha Zverev?
Sascha Zverev is apparently dealing with some injuries that are impacting his performance, as he was unable to get through David Goffin in the round of 16. To think that a potential Djokovic vs Zverev matchup is going to be an Evans vs Goffin showdown because of those two upsets is fascinating. But there is a reason that tennis matches aren't decided on paper, and it is what makes the sport so enjoyable.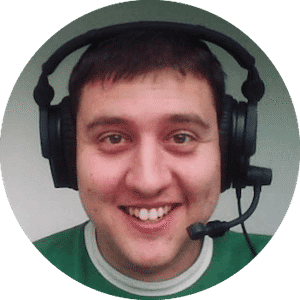 Jay Sanin
Jay Sanin is a sports writer and broadcaster from Albany, NY. He has covered sports betting and the gambling industry since 2013.