Rublev vs Fucsovics – ATP Miami Betting Picks
March 28, 2021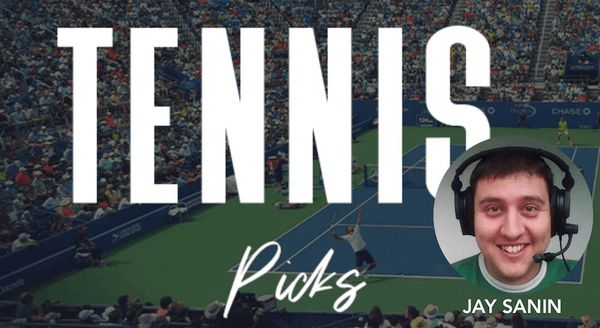 Rublev vs Fucsovics is a matchup that has taken place many times on tour in 2021. They say that familiarity breeds contempt, and that is especially true for Fucsovics after having lost to Rublev several times this year already. In today's tennis picks, we look at this matchup in Miami and tell you whether or not we think Fucsovics can avenge his previous losses to Rublev.
Andrey Rublev vs Marton Fucsovics
Rublev vs Fucsovics Pick: Rublev -4.5 games (-110)
The Pick: Rublev -4.5 games (-110)
Andrey Rublev is arguably playing the best tennis on tour since the conclusion of the Australian Open. The Russian has won 11 of his 13 matches since leaving Melbourne, collecting a 500 level title in Rotterdam in the process. His two losses came in Dubai to fellow Russian Aslan Karatsev and in Doha to Roberto Bautista-Agut after receiving two walkovers prior to that match.
Rublev will be thrilled to see Fucsovics as his opponent again here in Miami. The Russian has defeated Fucsovics three times in 2021. Those wins took place at the Rotterdam final, by walkover in Doha, and again in Dubai. With a chance to make it four wins in four tries against the Hungarian in 2021, Rublev is the heavy favorite in this Rublev vs Fucsovics repeat encounter.
Outside of his matchups with Andrey Rublev, Marton Fucsovics is playing some of the best tennis out there right now too. Post-Australian Open, Fucsovics has gone 12-3 in his matches. He reached the final in Rotterdam as a qualifier and reached the quarterfinals in Dubai. But for this match, the Hungarian needs to defeat a player he has shown that he has trouble dealing with.
While Andrey Rublev is excited to see Fucsovics' name in the draw, Marton Fucsovics is likely not thrilled to see Rublev's pop up again. All three of Fucsovics' losses after the Australian Open have come in Rublev vs Fucsovics encounters. And with Rublev clearly getting the better of the Hungarian in the two matches that were actually contested over that time period, you have to wonder if Fucsovics can turn it around.
In the two matches Rublev and Fucsovics have played in 2021, Rublev has yet to be broken on his serve. He saved four break points in the first service game in the Rotterdam final, and never faced one again in that match. In Dubai, Rublev faced just one break point and saved it. During that same period, Fucsovics faced 14 break points and was broken four times.
This match is going to come down to Rublev's ability to create break chances for himself compared to his opponent. Expect Rublev to continue to keep the pressure on and for Fucsovics to fold under the weight of the knowledge that he just isn't on the same level as Rublev at this point in time. Rublev will win again over his Hungarian adversary and cover the 4.5 games in the process.
Is Daniil Medvedev doing okay?
Daniil Medvedev barely made it through his match on Sunday during the Miami Masters. But he did manage to get through and win the match. He has not yet withdrawn from ATP Miami competition, which would have to be seen as a good sign for now. But his physical status isn't fully known at this time either.
Is this now Tsitsipas' tournament to lose?
With Medvedev ailing, one would have to wonder if Stefanos Tsitsipas is now the clear favorite. Tsitsipas certainly has a shot to win this tournament in Miami. But Andrey Rublev should not be overlooked either. Rublev has proven that he can beat just about anyone on tour, including Tsitsipas in a 500 level final on clay last season. The Russian has a decent shot to take this trophy too.
Why does Rublev vs Fucsovics keep happening?
The random nature of tennis draws keeps giving us Rublev vs Fucsovics contests. With both players making deep runs in recent tournaments, their chances of facing one another kept increasing as the tournament fields kept dwindling. Fortunately, both players produce an entertaining enough brand of tennis to make this matchup enjoyable on multiple occasions.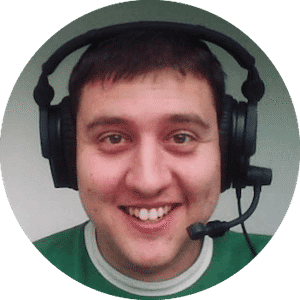 Jay Sanin
Jay Sanin is a sports writer and broadcaster from Albany, NY. He has covered sports betting and the gambling industry since 2013.