Rockets vs Spurs Predictions
January 15, 2021

The Rockets vs Spurs is a western conference matchup we've seen time and time before. While both teams have gotten the edge at different times, this is always a competitive basketball game. The fireworks are sure to be set as both teams are looking to make the playoffs once again.
The Spurs vs Rockets is a game we will see a few times this season and both teams will find success against each other. It comes down to predicting when that will be and by what margin.
Both teams have playoff aspirations and it's of paramount importance to win every single game. Make sure to check out our top of the line and well-researched Spurs vs Rockets predictions below.
NBA Weekend Preview: Rockets vs. Spurs and Jazz vs. Nuggets
Rockets vs Spurs Against the Spread Pick
The Pick: Houston Rockets
This game will take place at 5:00 PM ET in the AT&T Center.
Why bet the Rockets:
✅ These teams faced off just a few nights ago with the Rockets winning by four points. It was their first game without James Harden and the team looked just fine. There was no clear drop in ability on either side.
✅ The Spurs won't arrive at an answer for Christian Wood overnight. LaMarcus Aldridge is just too slow at this point and he can't get out of the paint. The big man dropped 27 points and 15 rebounds last game and I wouldn't be surprised to see a repeat performance.
✅ While the Rockets don't have a flashy offense without Harden, their defense improves substantially. He's a bonafide defensive liability and the Rockets showed that by slowing the Spurs down just last game.
✅The new-look Rockets are able to spread the ball around more and we saw five different guys pick up two or more assists. This team is finally playing like one and it has to have them excited to take the court.
Great promotions
Best Multi interface platform
Easy registration process
Get $1000 bonus
General Info about Rockets vs Spurs
Where do the Houston Rockets play their home games?
The Rockets play their home games in the Toyota Center.
Where do the San Antonio Spurs play their home games?
The Spurs play their home games at the AT&T Center.
Where can you watch the Rockets vs Spurs?
You can tune into this game nationally on NBATV.
Where can you bet on the Rockets vs Spurs?
USsportsbonus recommends BetMGM Sportsbook to get the best odds and betting options on the game.
Rockets vs Spurs Predictions
The Rockets vs Spurs is a historical matchup we've seen over 220 times since 1977 with the Spurs holding a slight advantage. I'm not sure that tells the entire story, however.
It's tough to take those numbers seriously as the Spurs won 30 of 40 meetings in the 2010's. If you exclude that decade; the Rockets would hold the clear advantage.
These are two elite teams and it's always tough to predict who will walk away victorious. Make sure to check out our Rockets vs Spurs predictions above as we highlight our top bets of the game.
Rockets vs Spurs Against the Spread Predictions
The Rockets vs Spurs against the spread predictions above highlight our top bets for this game. When betting against the spread, you're tasked with figuring out which team will win and by how many points.
For example, let's say the Rockets were 5.5-point favorites over the Spurs. For a successful bet on the Rockets, they would have to win by six points or more. For a wager on the Spurs, they must either win by any margin or lose by five or fewer points.
When betting against the spread, you must consider which players are injured and which team is better rested. You also have to consider how the teams will matchup and which squad has a better chance of walking away with the win.
We are here to provide you with well-thought-out and profitable Spurs vs Rockets picks against the spread. This is a tough game to pick and you must get our opinion. We consider every necessary factor and deliver you the best possible wagers to make. Don't forget to check out the predictions above.
Rockets vs Spurs Over/Under Betting
When betting the over/under, you must determine how many points you believe the two teams will combine to score. If the over/under is 215, that's your line. This can and will change up until tip-off.
A bet on the under would require the Rockets vs Spurs to combine for 214 points while a bet on the over would need 216 or more. If the game lands on exactly 215, both bets would get a refund as it would be a push.
The Rockets are the 12th fastest team in the NBA (103.2 PACE) while the Spurs come in as the 16th fastest (102.5 PACE). Neither likes to run a ton, but they also aren't uncomfortable in the fastbreak. This over/under can go either way and that's what we are here for.
Rockets vs Spurs Moneyline Predictions
Betting the moneyline refers to picking the outright winner of a game and it's often a popular bet to make in the NBA. Especially on underdogs.
There is typically better value on the underdog moneyline than there is on the favorite. Especially a large favorite, who can sometimes be favored by -400 or more.
The Rockets vs Spurs moneyline predictions are worth taking a shot on. I would side with the underdog moneyline in this one as both teams have a phenomenal shot to win this game.
The odds in the NBA continue to change up until each and every game tips off. That's because there is more late news in the NBA than any other sport.
Instead of news leaking out throughout the weeks like it does for the NFL, everything comes rushing in on that single day. That means the reactions of bettors often isn't known until an hour or two before the game.
This is a very important aspect of betting the NBA as it can make or break your wager. Make sure to check out the Rockets vs Spurs predictions above to know what exactly you should look for.
Live Streaming Rockets vs Spurs
The US currently doesn't offer any sportsbooks that you can stream NBA games through. That could always change, so make sure to keep an eye out as we will be the ones to let you know. Currently, there are a few other ways to stream online and they all have to do with a paid streaming service. Here are some of the top options for live streaming Rockets vs Spurs game: YouTube TV, FuboTV or Hulu.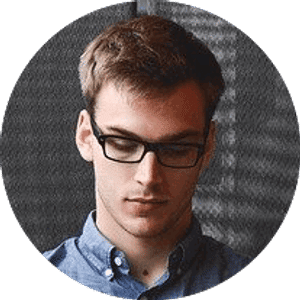 Jake Williams
Jake Williams is a sports gambling expert. He's been writing in the sports betting and DFS industry for over a decade. He specializes in MLB and NBA, along with College Basketball and College Football.