Rockets vs Raptors Predictions
March 21, 2021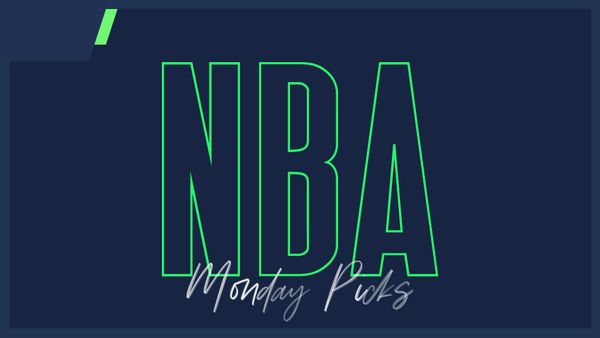 Rockets vs Raptors Pick: Rockets +8.5
Easy registration process
Great promotions
Best Multi interface platform
Get $1000 bonus
The Houston Raptors and Toronto Raptors will face off in an inter-conference matchup between two very different squads. On one hand, you have the Toronto Raptors. A team that has stars in their prime and are looking to make a push towards the ECF. Then you have the Rockets, who are certainly looking towards future seasons.
There is plenty of firepower on display in this game and more than enough potential to feast our eyes upon. With that being said, the polarizing styles of these teams will lead to a phenomenal game that you will want to tune into. Let's dive into how this game will go down and who will end up covering the spread.
Houston Rockets vs Toronto Raptors Betting Pick
This game will take place at 9:00 PM ET in Toyota Center
Why bet the Rockets:
✅ The Rockets have two of their key players back in Christian Wood and John Wall. With both of them out, the Rockets ran up a losing streak in the double digits. But with them back, the Rockets are playing a much more competent brand of basketball. They should keep competitive here.
✅ Both teams are playing back to back games here. But the Rockets have been at home for both of those contests. The sudden travel for the Raptors will be more impactful to them than the home back-to-back will be for the Rockets, which works in Houston's favor here.
✅ Toronto only defeated the Rockets by 11 in their last meeting in February, during the historic losing run of the Rockets. With Houston having so much more firepower than they did for that game, they should be able to make things more difficult on the Raptors.
Easy registration process
Best Multi interface platform
Great promotions
Get $1000 bonus
General Info about Toronto Raptors vs Houston Rockets
Where do the Houston Rockets play their home games?
The Rockets play their home games in the Toyota Center.
Where do the Toronto Raptors play their home games?
The Raptors play their home games in Amalie Arena.
Where can you watch Raptors vs Rockets?
You can watch this game nationally on NBA League Pass.
Where can you bet on Rockets vs Raptors?
USsportsbonus recommends BetMGM Sportsbook to get the best odds and betting options on the game.
Houston Rockets vs Toronto Raptors Predictions
The Houston Rockets are in the Western Conference with the Toronto Raptors in the East, so these two squads only face off with each other twice per season. This will often turn into a lot of unconventional basketball, as there isn't much familiarity between the two teams. Both of these teams also play fast, so there will be plenty of points scored. It will be an up and down affair from start to finish that will provide loads of entertainment.
When making Houston Rockets vs Toronto Raptors predictions, you must consider every factor. We are here to put in the necessary hours of research to predict the spread, over/under, and moneyline. This is a game you can make some money on, so make sure to tune in above and below.