Pistons vs Mavericks Predictions
April 29, 2021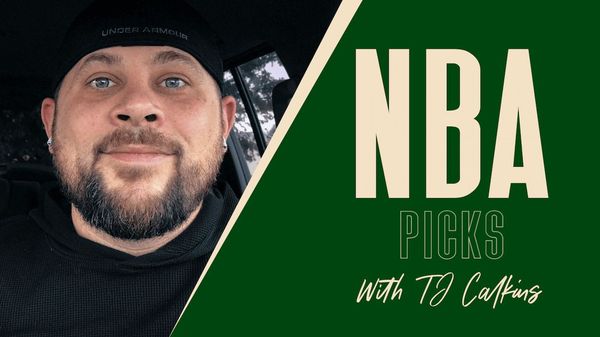 Pistons vs Mavericks Pick: Mavericks -8.5
The Dallas Mavericks and Detroit Pistons both have championship experience in their back pocket. In this game, both Dallas and Detroit will look to pick up a win that can help them get back to the heights they used to reach regularly. In this edition of NBA picks, we look at Pistons vs Mavericks and provide our best bet for this basketball game.
Detroit Pistons vs Dallas Mavericks Betting Pick
This game will be played at 7:00 PM ET at Little Caesars Arena
Why bet the Mavericks:
✅ The Dallas Mavericks will be looking to pick up an easy win on Tuesday. Dallas has won four of their last five games and are succussfully fighting to avoid the play-in portion of the playoffs thus far. Against the lowly Detroit Pistons, there will be little issues on contnuing to fight towards that goal.
✅ On the flip side, the Detroit Pistons are just going through the motions late in the regular season. They have sat several key players late in the season and have not been competitive in the majority of their games. This one is no different and may be the worst yet. The Pistons have ruled out seven players for this game, including three usual starters. They will be sending a skeleton crew of reserves to the floor for this game.
✅ The Mavericks are one of the better road teams in the league. They are quite solid both offensively and defensively away from home. They are top five in offensive efficiency and top six in gross defensive output in road games. This has carried them to an 18-13 road record. More importantly their average point differential in road games is +4.7 per game. This is a signal that they often win convincingly and covering a large-ish spread should be little issue agaisnt the shorthanded Pistons.
General Info about Dallas Mavericks vs Detroit Pistons
What is the key to Mavericks vs Pistons?
The ability to build momentum is the key to this game. Putting together a streak of stops, giving an offense the chance to go on a run, is vital in the NBA. The Dallas Mavericks and Detroit Pistons both know that first hand given their history and how things have gone for them this season. Whichever side does a better job of that can win this game with ease.
Is Mavericks vs Pistons a rivalry?
It would be hard to characterize the Detroit Pistons and Dallas Mavericks as rivals. These teams don't play all that often during each season and there aren't many examples of bad blood between them. If anything, there is a mutual respect between these sides as both have been at the top of the NBA in the not so distant past.
Who has the upper hand in this series?
The Detroit Pistons and Dallas Mavericks have been pretty evenly matched over the years. While one side or the other may go on a streak of winning games in this series, the other has been quick to return the favor with a streak of their own. Overall, this has been an entertaining set of games as either side has proven capable of winning.
Mavericks vs Pistons Predictions
Making predictions on games between the Mavericks and Pistons requires bettors to watch each side closely. Without a long list of fixtures against each other during the season, bettors are required to project how each side matches up with the other. Our predictions do just that, analyzing the stats and making the on-court observations necessary to make the best possible wagers in the spread, moneyline and total betting markets.
Pistons vs Mavericks Against the Spread Predictions
Spread betting between the Detroit Pistons and Dallas Mavericks focuses not just on the winner of a game but also the scores for each side. The point spread requires the side that is favored to win by more than that spread amount while the underdog can lose by less than that number and still cover in this market.
Bettors can benefit from the odds of this market, as it allows them to more or less pick a winner at close to -110 odds rather than paying the extra vig in the moneyline market. This is a reason that spread betting is some of the most popular basketball betting out there.
Dallas Mavericks vs Pistons Over/Under Betting
The over/under asks bettors to determine whether the combined score of the teams in this game will be over or under the total projected by the sportsbook before tip-off. NBA games are all unique, and that is never more evident than it is when the total market is involved. Some teams play faster than others, and some teams are better at shooting the ball than others. The Dallas Mavericks and Detroit Pistons are no exception, as bettors need to understand their differences to figure out where the score will land.
Detroit Pistons vs Mavericks Moneyline Predictions
Moneyline betting asks bettors to simply predict whether the Pistons or Mavericks will be the winners when the final buzzer sounds in a basketball game. Picking a winner in the NBA can be a challenge, as even the best teams have off nights while the worst squads can raise their level in a one-game sample.
In this market, bettors can look at recent form, but a recent winning or losing streak doesn't always help predict what is going to happen in the next matchup. Factors like home court advantage and motivation heading into each contest should be taken into account.
Mavericks vs Pistons Odds
The odds for Pistons vs Mavericks depend on a number of different factors. Chief among those factors are injuries and home court advantage. Injured players are the number one thing that determines who is favored to win a basketball game. And home court advantage is not far behind, as those two things decide who has the more difficult path to getting a victory.
Live Streaming Pistons vs Mavericks
Thanks to the magic of technology, there are several live streaming options available for those who want to watch the Mavericks and Pistons go at it. Streaming services like Hulu and FuboTV offer streaming of NBA action throughout the season. And the NBA League Pass platform offers nearly every contest each year in the National Basketball Association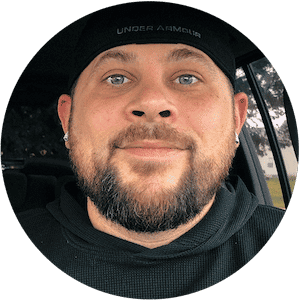 TJ Calkins
TJ Calkins was raised in a gambling loving household. He knew how to handicap horse races and follow line movements well before his tenth birthday. While sports betting remained a passion into adulthood, poker and Daily Fantasy Sports also became passions and remain as such today.