Pistons vs Hawks Predictions
April 26, 2021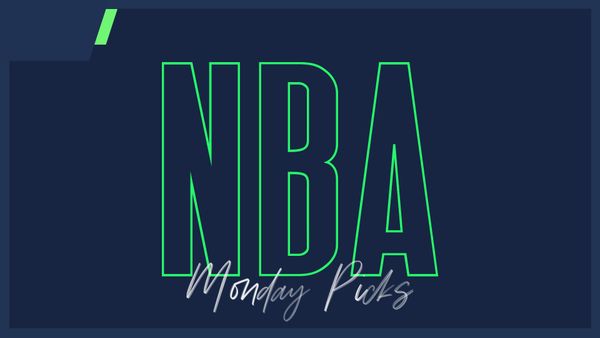 The Detroit Pistons and Atlanta Hawks are known for playing with very distinct identities over the years in the NBA. The result has been entertaining basketball from both teams, both in the regular season and postseason. In this round of NBA picks, we look at the Pistons and Hawks and provide our best bet for this Eastern Conference clash.
Atlanta Hawks vs Detroit Pistons Against the Spread Pick
This game will be played at 7:00 PM ET at Little Caesars Arena
Why bet the Pistons:
✅ The Atlanta Hawks are dealing with a difficult travel schedule at a crucial portion of the regular season. They just played on Sunday night in Atlanta and have been tasked with traveling up to Detroit overnight for a game on Monday. That is not an enviable task for any team, especially one dealing with an ankle injury to their best player in Trae Young.
✅ The Detroit Pistons are at least starting to look healthy at this point in the season. Their injury report only has a couple of role players on it heading into this game. Fans should still be sure to check the lineups for the Detroit Pistons before this game starts to make sure no key pieces are sitting out, but Detroit is a good bet if everyone is on the floor.
✅ While the Atlanta Hawks have had a good season so far, they are far from special as a road team. They enter this Pistons vs Hawks matchup at just 16-16 away from the ATL this season. Dealing with some significant injuries heading into this matchup with the Detroit Pistons, it would not be at all surprising for their road record to drop below .500 after this visit to Detroit.
General Info about Detroit Pistons vs Atlanta Hawks
What has been the identity of the Detroit Pistons?
The identity of the Detroit Pistons historically has been defense. The Pistons are one of the most defensively gifted teams in the NBA when they are at their best. From the Bad Boys era to the Ben Wallace era, the Pistons are at their best when they are limiting the points of their opponents, holding them to a low field goal percentage and racking up blocks at the rim.
What has been the identity of the Atlanta Hawks?
For the Atlanta Hawks, the ability to play a balanced brand of basketball has been the name of the game. Hawks games typically see Atlanta bring a combination of offensive and defensive firepower to the table. Players like Trae Young have helped them put points up in bunches, while the likes of Josh Smith and Dikembe Mutombo have provided the blocks and interior defense needed to succeed over time.
How can I bet on Pistons vs Hawks?
Pistons vs Hawks games can be wagered on in a number of ways, but those methods are limited to the options that are allowed in each bettor's home state. Each state has its own sports gambling laws, including where bettors can place wagers and whether they can do so in-person, online, or not at all. Bettors must learn about the laws in their areas before attempting to place any bets. USsportsbonus recommends BetMGM Sportsbookto get the best odds and betting options on the game. Click the BetMGM link on this page and get a $600 risk-free bet bonus.
Hawks vs Pistons Predictions
Making predictions for Pistons vs Hawks games requires bettors to look at both of these teams under a microscope. Looking at stats, on-court matchups, injuries and other factors can help bettors improve their win pct when betting on basketball. Our predictions do just that, as we look thoroughly at the Detroit Pistons and Atlanta Hawks to supply the best possible NBA picks.
Hawks vs Pistons Against the Spread Predictions
Betting on the Detroit Pistons and Atlanta Hawks against the spread requires NBA bettors to understand the impact of the point spread. The point spread is meant to even out the perceived mismatches in Pistons vs Hawks games. Bettors who can find where there might be value in those perceptions of each team can make a nice profit in this betting market during NBA games throughout the season.
Detroit Pistons vs Hawks Over/Under Betting
The over/under is a market where both teams have to contribute to a winning bet. In this betting market, the goal is to predict whether the total combined points from each team will go over or under the amount set by a sportsbook. That means under bettors are hoping for both teams to fail to put up points, while over bettors want each team to put up points in bunches. In Pistons vs Hawks games, the tempo of each side can have a huge impact on the point total from game to game.
Atlanta Hawks vs Pistons Moneyline Predictions
Betting on the moneyline during Pistons vs Hawks simply requires bettors to predict which team is going to win each of these games. The Detroit Pistons and Atlanta Hawks have had a competitive series all-time, which makes predicting the winner of Pistons vs Hawks a challenge. But bettors who understand how each team plays can find value in this market each season and accurately determine who is going to win the bulk of these games.
Odds for the Detroit Pistons and Atlanta Hawks can hinge on a number of factors. Offensive and defensive stats for the Detroit Pistons and Atlanta Hawks, such as points per game and blocks per game, can give one team or the other an edge. And the home and road splits for the Detroit Pistons and Atlanta Hawks are often used to shape the odds.
But the biggest key to Pistons vs Hawks odds are the injury reports for the Detroit Pistons and Atlanta Hawks. Just one player sitting out on either side can impact these games drastically, as is often the case in NBA contests. Bettors should always check the injury report for the Detroit Pistons and Atlanta Hawks to avoid placing bad bets.
Live Streaming Pistons vs Hawks
Watching Pistons vs Hawks is easier than ever today, thanks to the abundance of live streaming options available. Fans can watch games between the Detroit Pistons and Atlanta Hawks through platforms such as NBA League Pass, Hulu and YouTube TV. These platforms carry games between these teams and others in the NBA throughout each season for your viewing pleasure.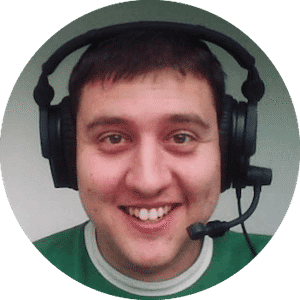 Jay Sanin
Jay Sanin is a sports writer and broadcaster from Albany, NY. He has covered sports betting and the gambling industry since 2013.