Pelicans vs Nets Predictions
April 20, 2021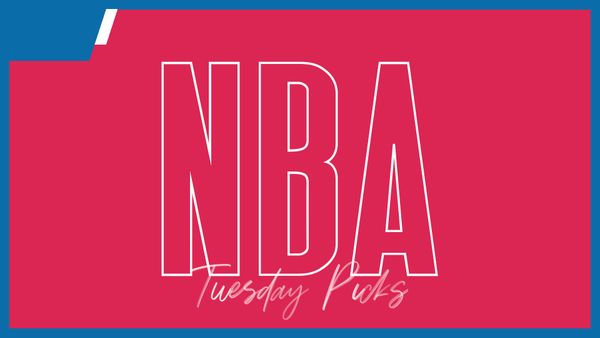 Pelicans vs Nets Pick: Over 231.5
While they are both in the Eastern half of the United States, the Brooklyn Nets and New Orleans Pelicans play in opposite conferences in the NBA. Despite that opposite conference alignment, the Nets and Pelicans are still expected to put on a good show when they face off. In today's NBA picks, we look at Pelicans vs Nets and give our best bet for this inter-conference affair.
New Orleans Pelicans vs Brooklyn Nets Betting Pick
This game will be played at 7:30 PM ET at Smoothie King Center
Why bet the Over:
✅ This total is lower than it would have been otherwise thanks to the absence of Kevin Durant, James Harden and several other Nets players. But the Nets should still be able to score without those players, while the Pelicans are more than capable of doing the same.
✅ The Brooklyn Nets and New Orleans Pelicans are both in the top half of the league in both offensive efficiency and pace so far this season. They should both continue to play at a fast pace regardless of who is on the floor, as that is the way they have been coached to operate this year.
✅ With several players missing for the Nets, the Pelicans defense should still help them score points. The New Orleans Pelicans are 28th in the league in defensive efficiency this season, which bodes poorly for the under given how explosive the Brooklyn Nets can be.
General Info about Brooklyn Nets vs New Orleans Pelicans
What is the key to Pelicans vs Nets?
The biggest key to this matchup between the Nets and Pelicans is focus. Both teams are dealing with an out of conference opponent for this game. The team that can lock into this Pelicans vs Nets matchup and give their best effort for 48 minutes is likely to come out on top given that consistent effort is not always a given in these types of matchups.
Where do these teams play their home games?
The Brooklyn Nets play their home games at Barclays Center. They moved to Barclays Center in Brooklyn after leaving their previous home, the Prudential Center in Newark, New Jersey. The New Orleans Pelicans play their home games at Smoothie King Center in New Orleans, Louisiana.
Can I bet on Pelicans vs Nets?
Bettors throughout the United States can place bets on the Pelicans and Nets, so long as they are in a state with legal sports gambling. Sports betting laws vary from state to state, but bettors located within states that allow it are good to go as long as they are of legal age. Bettors should check the laws surrounding sports betting in their state before attempting to place a wager.
Nets vs Pelicans Predictions
Before each game between the Nets and Pelicans every season, we do extensive research on both teams to evaluate where the best bet is for this contest. To do this, we look at a number of the main betting markets for NBA games and determine where the best values are. Among the betting markets we look at are the spread, total and moneyline, which bettors tend to flock to the most.
Pelicans vs Nets Against the Spread Predictions
When betting on Pelicans vs Nets against the spread, bettors have to ask themselves a couple of questions. The first question they have to ask is whether the Brooklyn Nets or New Orleans Pelicans is going to win when these teams play. The second question they have to ask is by how much the winning team is going to come out on top.
The reason for this is the fact that margin of victory matters when dealing with spread betting. Favorites have to win by more than the amount of the point spread in order to cover, while underdogs don't have to win at all to cover the spread.
Brooklyn Nets vs Pelicans Over/Under Betting
The over/under is always an intriguing market when the Brooklyn Nets play the New Orleans Pelicans. Both teams can score in massive numbers throughout the season. But, as they say, the NBA is a make or miss league. In order for the over to hit here, both the New Orleans Pelicans and Brooklyn Nets will have to execute their offenses extremely well. Otherwise, Nets vs Pelicans could be heading for an under.
New Orleans Pelicans vs Nets Moneyline Predictions
Moneyline betting for Nets vs Pelicans games asks bettors to answer just one question: will the Brooklyn Nets or New Orleans Pelicans win this game? Picking a winner in an NBA game can be difficult, as there are so many statistical and motivational factors to consider. But those who can figure out those items and prioritize them appropriately put themselves in a great position to win on the moneyline when the Nets and Pelicans play.
Odds for games between the Brooklyn Nets and New Orleans Pelicans are subject to change from the moment they are open to the time they are taken down before tip-off. Odds for Nets vs Pelicans are formulated using stats from throughout the basketball season for each team. They are then adjusted based on factors like injuries and motivational factors such as back-to-back games on the schedule.
The most important thing a bettor can do before Nets vs Pelicans is keep an eye on the injury report, as this usually has the greatest impact on odds before a game.
Live Streaming Pelicans vs Nets
Those who want to watch the Nets and Pelicans do battle can usually do so through a number of live streaming options. The most prominent of those options is NBA League Pass. This service shows games from the New Orleans Pelicans, Brooklyn Nets and the rest of the league on a regular basis. Fans can also check out Nets vs Pelicans through streaming services such as Hulu and FuboTV when available.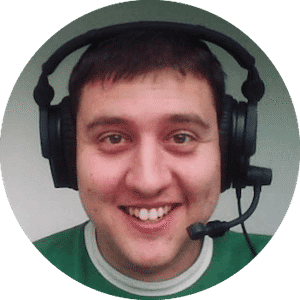 Jay Sanin
Jay Sanin is a sports writer and broadcaster from Albany, NY. He has covered sports betting and the gambling industry since 2013.