Pelicans vs Lakers Predictions
March 23, 2021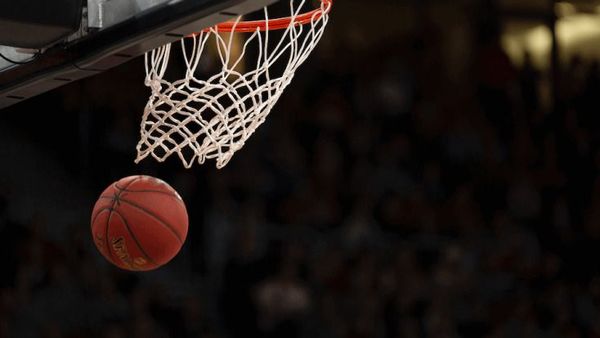 The Los Angeles Lakers and New Orleans Pelicans are Western Conference teams that have an interesting history with one another. Here, they add another chapter to their tangled web with each other in the hopes of getting an important win. In today's NBA picks, we look closely at the Los Angeles Lakers and New Orleans Pelicans. Most importantly, we will provide our rationale behind our best bet for the game.
Los Angeles Lakers vs New Orleans Pelicans Betting Pick
This game will be played at 7:30 PM ET at Smoothie King Center
Why bet the Pelicans:
✅ This Los Angeles Lakers vs New Orleans Pelicans matchup comes down to injuries. The Lakers are without LeBron James, Anthony Davis and Marc Gasol, arguably their three best players. Those losses will make things much easier for New Orleans.
✅ One of the biggest reasons things will be easier for New Orleans is that these injuries make it easier for Zion Williamson to get into the paint. Williamson is one of the favorites of NBA fans because of his athleticism. In this game, without much rim protection available for the Lakers, he should get to the basket at will.
✅ The Pelicans are a desperate team heading into this contest. They are 4.5 games behind the Dallas Mavericks for the eighth seed in the Western Conference regular season standings. If they cannot make up some ground with opportunities like this one, their season will end in the regular season.
General Info about New Orleans Pelicans vs Los Angeles Lakers
Where do the Los Angeles Lakers play their home games?
The Los Angeles Lakers play their home contests at Staples Center in Los Angeles. That venue also serves as a home for events in the world of entertainment beyond its duties as home to the Lakers and the LA Clippers.
Where do the New Orleans Pelicans play their home games?
The New Orleans Pelicans hold their home contests at Smoothie King Center in New Orleans. This venue has been home to great players in New Orleans, including Anthony Davis, who is now a member of the Lakers.
What is the history between these teams?
Beyond their history on the court, both teams have a history with each other through memorable trades. The Pelicans were the ones who sent Anthony Davis to the Lakers, where he became an NBA champion right away alongside LeBron. By making that deal, both sides became a part of league history.
Where can you bet on this game?
USsportsbonus only work with the best sportsbooks in the US and all online betting sites listed on our site should be considered as recommended sites.
Lakers vs Pelicans Predictions
Before this Los Angeles Lakers vs New Orleans Pelicans game tips off, fans can make a series of predictions related to the outcome of this contest. They can wager on what they think is going to happen in a series of different components of this sporting event. From who will make the first shot, all the way to which side will come out on top, there are plenty of choices. Each day, we will bring you our best bets from this long list of choices to help you win your wagers.
Pelicans vs Lakers Against the Spread Predictions
The point spread is interesting, as it asks for who will win between the Los Angeles Lakers and New Orleans Pelicans. There is a twist, however, as a point spread is applied for one team or the other. The point spread takes points away from the favorite or adds them to the underdog's final score. When the game is over, the team with the higher score after the spread has been applied is declared the winner for this bet.
Los Angeles Lakers vs Pelicans Over/Under Betting
Betting the over/under between the Los Angeles Lakers and New Orleans Pelicans is a great way to make their games more exciting. Sportsbooks set a projected combined point total for both teams for the game. The goal for bettors is to predict whether the combined score for the Lakers and Pelicans will go over or under that amount. This is a great way to make every possession feel as important as possible, whether these are regular season or postseason games.
New Orleans Pelicans vs LA Lakers Moneyline Predictions
Another betting option for Los Angeles Lakers vs New Orleans Pelicans games is the moneyline. The moneyline asks one simple question: which side is going to win this game. Every squad wins and loses games throughout the season, so this market is not as cut and dried as it seems. But there are things that bettors can focus on that can help them make the best possible decisions when betting on this market.
Things like which side is at home and which side is dealing with fewer injuries can have a large impact on who wins each night. Our goal is to look into those key elements for you, to provide you with the best possible picks each night in the National Basketball Association.
When the Los Angeles Lakers and New Orleans Pelicans get together, there are several reasons that the odds are set where they are. Projections are made based on the performances of each side throughout the season. Those numbers are then adjusted based on recent form. They are also adjusted based on the information that is available pertaining to injuries. We evaluate these changes in odds and find out why they are happening, so that bettors can place informed bets.
Live Streaming Pelicans vs Lakers
Sporting events between the Pelicans and Lakers can be viewed through a number of live streaming options. Places like Hulu, FuboTV and YouTube TV all have games from these squads available for streaming throughout the year. Fans should check with each streaming platform that they use to make sure that this specific contest will be streamed.
As of now, most online sportsbooks in America do not have the capacity to live stream these games. That is something that could change in the near future, depending on how sports media rights are awarded going forward.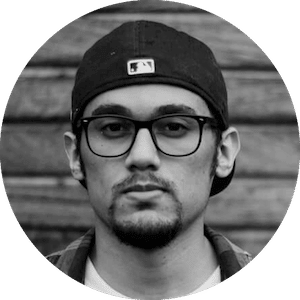 Gus Anderson
Gus Anderson is a gambling wizard. As a kid he dreamt about becoming a Tennis, Hockey and Golf professional but ended up as a gambling professional with focus on both sports & casino.