Pelicans vs Bulls Predictions
February 9, 2021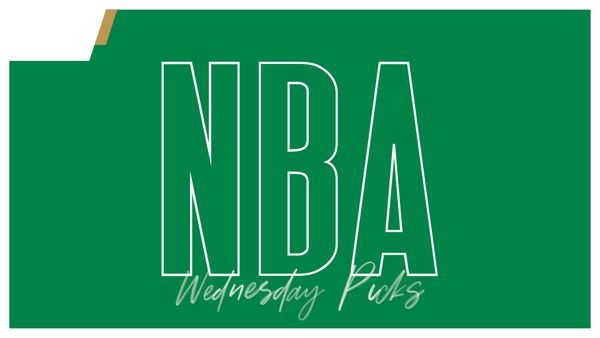 Pelicans vs Bulls Pick: Pelicans -2.5
The Chicago Bulls and New Orleans Pelicans face off in an inter-conference battle that is sure to bring the fireworks. These two teams fit into similar categories. They don't have much veteran stardom, but are packed full with young potential. These two teams will be extremely relevant for years to come.
Let's dive into how this game will go down and who will end up covering the spread. This is going to be a phenomenal game and you will want to be on the correct side of things when all is said and done. Don't forget to check out the Bulls vs Pelicans predictions below.
When making Bulls vs Pelicans predictions, it's important to consider every factor. That includes any recent injuries or whether one team is more fatigued than the other. We are willing to put in the hours of research so you don't have to. You won't only find against the spread predictions, but the Pelicans vs Bulls over/under and moneyline will be taken care of as well.
New Orleans Pelicans vs Chicago Bulls Betting Pick
This game will take place at 9:00 PM ET in the United Center
Why bet the Pelicans:
✅ The Chicago Bulls are beat-up down low and the Pelicans will look to take advantage early and often. That means we can expect to see the ball in the hands of Zion Williamson a ton, who's a truckload to stop at the rim. They have four other guys who are efficient in the paint as well.
✅ While Zach LaVine does a ton of the heavy lifting himself, he's not able to do it by himself. The Pelicans defense will hone in on LaVine and force other to beat them. I just simply don't trust the rest of this Bulls lineups with the other stars hurt.
✅ The Pelicans are an up and down team, but they're supremely talented when they play together. Brandon Ingram and Williamson are tough matchups for this Bulls team and I like the Pelicans to walk away with a comfortable win on the Bulls home floor.
✅ Pelicans are 4-0 ATS in their last 4 games overall.
✅ Bulls are 1-5 ATS in their last 6 home games.

General Info about Bulls vs Pelicans
Where do the Chicago Bulls play their home games?
The Bulls play their home games in the United Center.
Where do the New Orleans Pelicans play their home games?
The Pelicans play their home games in the Smoothie King Center.
Where can you watch Bulls vs Pelicans?
You can watch this game nationally on NBA League Pass.
Where can you bet on Bulls vs Pelicans?
USsportsbonus recommends BetMGM Sportsbook to get the best odds and betting options on the game.
Bulls vs Pelicans Predictions
The Chicago Bulls and New Orleans Pelicans have faced off just over 40 times in their short history together. This has a lot to do with them being in opposite conferences and even more to do with the Pelican being one of the younger franchises in the league.
The New Orleans Pelicans were incepted in just 2000, while the Chicago Bulls have been around since 1966. The two teams have never met in the playoffs as it would require a meeting in the NBA Championship.
We're here to predict what will happen in this upcoming matchup as every other head-to-head in the past is deemed meaningless when they take the floor. Make sure to check out the Pelicans vs Bulls predictions for not only the spread, but over/under and moneyline as well.
Pelicans vs Bulls Against the Spread Predictions
When making a Bulls vs Pelicans wager against the spread, it's your job to determine which team will win the game and by how many points. This is called the spread and it's set by the sportsbooks. Betting against the spread is the most popular way to bet NBA games as you're able to get even money on both sides.
Let's say the Chicago Bulls are 6.5-point favorites over the New Orleans Pelicans. In this case, a wager on the Bulls would call for a victory by seven or more points while a bet on the Pelicans would require either a victory by any margin or a loss by six or fewer points.
We are here to bring you Bulls vs Pelicans against the spread predictions above to make sure you can remain profitable long-term. This isn't an easy bet to make and we can ensure you will make money when all is said and done. You will not want to miss out.
Chicago Bulls vs Pelicans Over/Under Betting
When making over/under betting picks, you must pick whether the Chicago Bulls and New Orleans Pelicans will combine for more or less than a certain amount of points. Once again, that number is set by the sportsbooks and will change as action comes in on one side or the other.
For example, let's say the Bulls vs Pelicans over/under is set to 217.5. A wager on the over would call for 218 or more points scored between the two teams while a bet on the under would require 217 or fewer combined points. This is a rather straightforward bet to make, though it can be tough to know which side to be on.
Make sure to check out the Bulls vs Pelicans over/under predictions as we breakdown whether you should be on the over or under. It's important to take a look at each team's pace as it will give a good indication of how fast the game will be played. Don't miss out above on the best predictions you can find.
New Orleans Pelicans vs Bulls Moneyline Predictions
When making a moneyline bet on the Chicago Bulls vs New Orleans Pelicans, all you have to do is pick which team will win the game outright. This removes any concern about the spread or over/under, leaving you with the simplest bet on the board.
While a simple wager, you still have to pay juice on a moneyline bet. A favorite (-) will cost more than $100 to return the same $100 while an underdog (+) will cost less to return that same amount.
Make sure to check out the Pelicans vs Bulls moneyline predictions above as we highlight where to go in this game. Either team can win this game and you don't want to be on the wrong side of things.
Odds in the NBA move more than any other sport and a lot of that has to do with the massive amount of news that comes out the day of. Opposed to other sports, nearly all info comes out between game time and the morning.
This will typically create some line movement as bettors and sportsbooks react to the information. This can be a key piece of NBA betting as speed can be a big difference-maker. Check out the Pelicans vs Bulls odds above.
Live Streaming Pelicans vs Bulls
The United States currently doesn't offer any live streaming options when it comes to the NBA. With that said, things are sure to change with the legal landscape of sports betting under constant progress. We will be the first ones to let you know, so stay tuned.
For now, the options are limited when it comes to live streaming Pelicans vs Bulls. You can either directly access the NBA League Pass or subscribe to a paid streaming site. The best of which include YoutubeTV, Hulu, and FuboTV. Just make sure to add-on basketball or it will be all for none.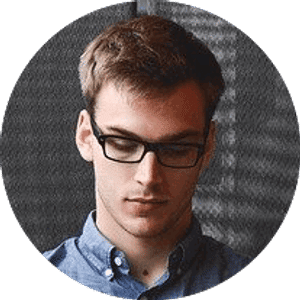 Jake Williams
Jake Williams is a sports gambling expert. He's been writing in the sports betting and DFS industry for over a decade. He specializes in MLB and NBA, along with College Basketball and College Football.