Packers vs Rams Prediction
January 14, 2021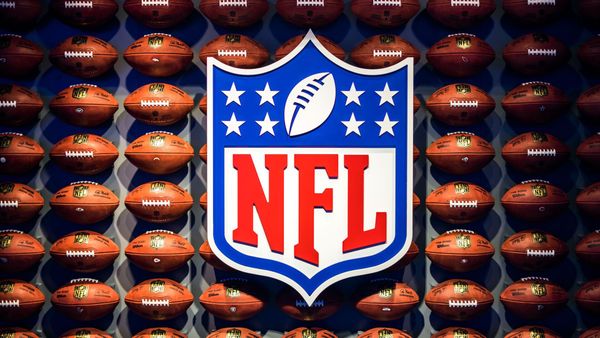 Packers vs Rams is a matchup between two teams that have both spent time at the top of the NFL hierarchy in their history. Both squads are known throughout their history for putting together offenses that are difficult to contain.
And while these teams play in different divisions in the NFC, they have squared off quite a few times with big implications in their conference.
Here, these two teams add another chapter to their history and we have NFL picks for this matchup.
Packers vs. Rams Over / Under Pick
Green Bay Packers vs Los Angeles Rams will be played at 4:35 p.m. ET at Lambeau Field
The Pick: Under 45.5 points (-110)
NFL Divisional Round Picks: Packers vs. Rams and Chiefs vs. Browns
Why bet the Under?
✅ Green Bay Packers are known for their high-flying passing attack. But Los Angeles Rams cornerback Jalen Ramsey has allowed one touchdown in coverage this season.
He should be able to limit the output of Green Bay star receiver Devante Adams and keep the Packers vs Rams over/under under the total.
✅ The Rams have issues on offense that will impact the Packers vs. Rams over/under. Starting quarterback Jared Goff recently broke his thumb, and the Rams had to rely on their defense to get past the Seahawks in the first round.
✅ Strategically, the Rams will want to play to win the time of possession battle. The longer they hold the ball, the less the Green Bay Packers will be able to score. That will favor the under when betting the Packers vs. Rams over/under.
Packers vs Rams Predictions
Historically, Packers vs Rams predictions are difficult to make thanks to the history between these two teams being so evenly matched. But there are advantages to be had from looking at the way both teams are playing heading into this contest.
With our analysis, you can be confident that you are making the best possible predictions when these teams face off.
Packers vs Rams Predictions Against the Spread
Making Packers vs. Rams predictions against the spread requires bettors to determine which side will come out on top after a point handicap is applied.
For example, if the Packers are a 6.5 point favorite in this matchup, you would subtract 6.5 points from the Packers final score when determining the winner against the spread.
This is one of the most popular types of bets when wagering on games between these two teams.
Packers vs Rams Over/Under Predictions
There are a lot of things to consider when making Packers vs Rams over/under predictions. Things like each team's style of play and their strategy heading into the game can impact the number of points scored on the field.
It is important to take every detail into account when picking Packers vs. Rams over/under markets, as even the weather during the game can have an impact.
Packers vs Rams Moneyline Predictions
For those who simply want to predict which team is going to win, Packers vs. Rams moneyline predictions are the way to go. Moneyline bets simply ask bettors to correctly determine which side will win when the Packers and Rams square off.
With both teams spending time among the best in the NFL, it isn't always clear who is going to come out on top when they play. But paying attention to things like injuries and recent form can help you make smart Packers vs. Rams moneyline bets.
The NFL is the most heavily bet on sport in America, which means that the odds can fluctuate over the course of a week. Packers vs. Rams odds are no exception.
For bettors, this means that they should pay attention to the betting lines as the week progresses to try and bet the best odds that they can. Doing so can make betting on this contest as profitable as possible.
Packers vs Rams Live Streaming
Right now, Packers vs Rams live streaming is not an option through US sportsbooks. Due to the current media rights deals in place in the NFL, Rams vs Packers live streaming has to happen elsewhere.
There are services such as YouTube TV or Hulu that offer Packers vs Rams live streaming and live streaming for other sporting events. Of course, it is possible that sportsbooks will be able to live stream events such as this one in the future.
Green Bay Packers vs Los Angeles Rams FAQ
Where can I bet on Packers vs Rams?
Betting on this game can be done at legal sportsbooks in the United States. Which sportsbooks are legal depends on which state a bettor resides in, as different states have different laws and agreements with sportsbook operators.
Where can I stream Rams vs Packers?
This contest can be streamed through streaming providers who are able to show the game through the NFL's television partner. At this time, there are no sportsbooks that have live streaming capability for this game.
Where do Packers vs Rams games take place?
Games between the Packers and Rams take place at Lambeau Field in Green Bay when the Packers are at home. When the Rams are the home team, they take place at SoFi Stadium in Los Angeles.
Do Rams vs Packers games happen often?
The frequency with which these teams play depends on the way the NFL schedule is set up each year. There are periods of time where the Packers and Rams play more often than others, but it certainly isn't an annual occurrence as the teams are in different divisions.
What is the key to Rams vs Packers?
The key to winning in a game such as this one is typically defense. Offenses are so powerful in the NFL today that the ability to get stops consistently can elevate a good team to a great team. That is no exception in this matchup.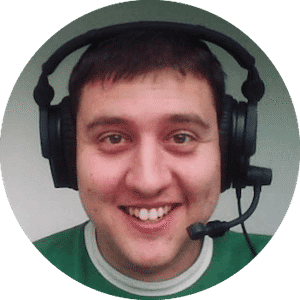 Jay Sanin
Jay Sanin is a sports writer and broadcaster from Albany, NY. He has covered sports betting and the gambling industry since 2013.