Pacers vs Trail Blazers Prediction
April 27, 2021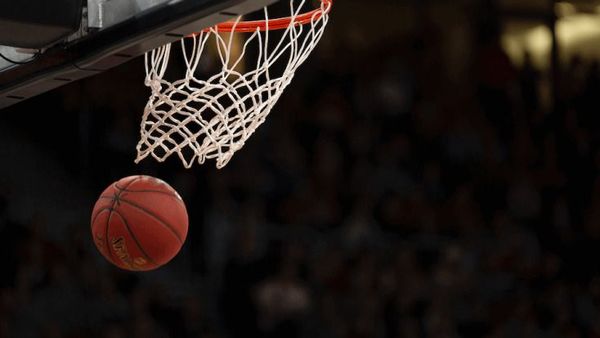 The Portland Trail Blazers and Indiana Pacers both have spent time as fixtures in the NBA playoffs, albeit in opposite conferences. In this matchup, the Pacers and Trail Blazers will both look to collect a key win for their next playoff push. And in this round of NBA picks, we will take a close look at Pacers vs Trail Blazers and make our best bet for the contest.
Portland Trail Blazers vs Indiana Pacers Betting Pick
This game will be played at 7:00 PM ET at Bankers Life Fieldhouse
Why bet the Over:
✅ The Portland Trail Blazers have one of the worst defenses in the NBA. The Trail Blazers rank 30th in the league in defensive rating, worse than only the Sacramento Kings. Even though the Indiana Pacers are short-handed heading into this game, they should still be able to put up points against a Portland team that hasn't shown much of an interest in stopping anyone.
✅ On the other side of the floor, the Indiana Pacers are short-handed as well. They are without both Myles Turner and Domantas Sabonis due to injury ahead of this game. The Portland Trail Blazers should be able to take advantage of their absences by getting to the paint without as much resistance as there would normally be.
✅ The Indiana Pacers boast the second highest rate of games going over the total this season. Their games have gone over 59.3% of the time this year. The Portland Trail Blazers have seen their road games games go over the total 57.1% of the time this season. Those elements should combine to create an over in this regular season matchup in Indianapolis.
General Info about Indiana Pacers vs Portland Trail Blazers
Where do the Portland Trail Blazers play their home games?
The Portland Trail Blazers play their home games at Moda Center in Portland, Oregon. The Trail Blazers have enjoyed a number of memorable moments in that building, including multiple buzzer beaters from Damian Lillard to help them advance in the postseason.
Where do the Indiana Pacers play their home games?
The Indiana Pacers play their home contests at Bankers Life Fieldhouse in Indianapolis. Bankers Life Fieldhouse has also served as venue for NCAA Tournament games and other high-profile contests in the world of sports in addition to its role as an NBA venue.
What is the key to this game?
The key to this game is the defensive end of the floor. Both of these teams have scorers almost everywhere on the floor. But the team that can protect the rim with blocks and defensive rebounds is going to have a distinct edge in this Pacers vs Trail Blazers game that could determine the outcome entirely.
Trail Blazers vs Pacers Predictions
Making predictions on Pacers vs Trail Blazers requires bettors to analyze the Portland Trail Blazers and Indiana Pacers thoroughly. Each game in the NBA is different, and understanding how each team operates and how players on each team match up with one another is vital to making successful predictions in pro basketball. Our predictions factor in that analysis, allowing us to deliver the best bets possible in the point spread, moneyline and totals markets.
Pacers vs Trail Blazers Against the Spread Predictions
Betting on the Indiana Pacers and Portland Trail Blazers against the spread requires more than just a prediction on which team will win each game. The point spread levels out the perceived differences in talent between teams, allowing bettors to wager on each game at relatively even odds in both the regular season and playoffs.
In this market, the favorite has to beat the underdog by enough to cover the spread to win. And the underdog doesn't need to win to cover the spread. Instead, they can either win or lose by a small enough margin to beat the point spread value once the game is complete.
Portland Trail Blazers vs Pacers Over/Under Betting
Over/under betting on games between the Portland Trail Blazers and Indiana Pacers is all about the scoring in this contest. Sportsbooks will set a projected combined score for these teams before tip-off. Bettors can then wager on whether they think the combined scoring in this contest will be over or under that amount.
The most important thing to do when betting this market is to understand how the Indiana Pacers and Portland Trail Blazers match up with each other. Some players on each side can present matchup problems that can lead to higher or lower scoring than expected. Bettors must also be aware of the pace with which each side plays basketball, as that can impact the total scoring too.
Indiana Pacers vs Trail Blazers Moneyline Predictions
The moneyline is a betting market where the only thing that matters is which team wins each game. To accurately pick a winner in Pacers vs Trail Blazers, bettors have to overcome the fact that these matchups don't happen all that often during each regular season. Being in different conferences, there are usually only one or two matchups per season between these sides.
The most important thing to remember when picking a winner in this game is that bettors must factor in things like the schedule for each side and home court advantage. Things like back-to-backs can render even a vastly superior team incapable on a given night depending on their roster makeup.
Trail Blazers vs Pacers Odds
The odds for Pacers vs Trail Blazers are often impacted by injuries more than anything else. Key contributors on either side sitting out can drastically impact a team's capacity to win. The odds are adjusted because of injuries, as well as other forms of player absence, along with the market's need to adjust to betting action on one side or the other.
Live Streaming Pacers vs Trail Blazers
Those who want to watch this matchup unfold live are able to do so thanks to a series of live streaming platforms carrying the game. Options like NBA League Pass, Hulu and YouTube TV are available to present games each season. And among those options are contests including the Pacers and Trail Blazers.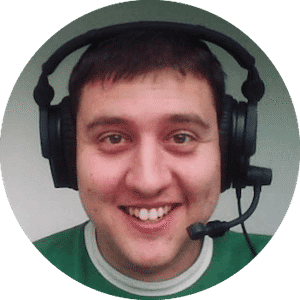 Jay Sanin
Jay Sanin is a sports writer and broadcaster from Albany, NY. He has covered sports betting and the gambling industry since 2013.