Pacers vs Suns Predictions
March 12, 2021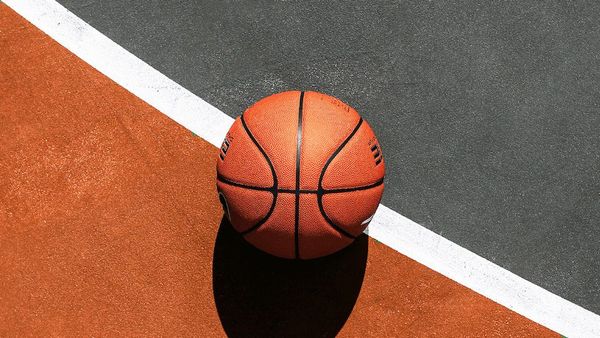 Pacers vs Suns Pick: Suns -6.5
Great promotions
Best Multi interface platform
Easy registration process
Get $1000 bonus
Every season, it feels like the Indiana Pacers and Phoenix Suns bring something exciting to the NBA. Historically, the Phoenix Suns and Indiana Pacers have served as rivals for some of the best dynasties in the history of the league. Here, the Indiana Pacers and Phoenix Suns get together for what should be an entertaining game of basketball in the regular season. In this round of NBA picks, we give you our best bet for this event.
Indiana Pacers vs Phoenix Suns Betting Pick
This game will take place at 10:00 PM ET in Talking Stick Resort Arena
Why bet the Suns:
✅ Indiana is playing the second of back to back nights in this contest. They played a physical game against the Los Angeles Lakers just a night ago and ran out of gas at the end of that one.
✅ Pacers vs Suns will mark the return of Caris LeVert for the Pacers. While it is great to see him healthy and on the floor, you would expect the Pacers not to overuse him right away.
✅ Phoenix is one of the hottest teams in the NBA right now. They have won 14 of 16 games, and have taken their last five contests.
Great promotions
Best Multi interface platform
Easy registration process
Get $1000 bonus
General Info about Phoenix Suns vs Indiana Pacers
Who usually wins Pacers vs Suns games?
Games between the Phoenix Suns and Indiana Pacers have historically not been one-sided. Each team has won its share of the contests between the two. And given how much momentum can shift from game to game and season to season in pro basketball, there is nothing to suggest that things won't stay evenly matched as they are currently.
Do these teams play in the playoffs?
With the Phoenix Suns being in the Western Conference, and the Indiana Pacers being in the Eastern Conference, it is rare that these teams show up on the postseason schedule of one another. The only way these teams would play outside of the regular season is if they both made the NBA Finals.
Is there a significant home court advantage for either team?
The Phoenix Suns and Indiana Pacers both play in cities that are not overly rambunctious. Where as cities like New York regularly see visiting players go out and party before games, PHX and IND are not quite like that. Instead, home court advantage for these teams is derived from the crowds in each arena. Both teams tend to have fans who can make their presence felt.
Suns vs Pacers Predictions
Predicting the outcome of Pacers vs Suns games can take many forms. Bettors can wager on so many things from each game, whether it be who wins or how many points one of the players scores. But there are three major NBA betting markets that come into play when the Indiana Pacers and Phoenix Suns meet. Those are spread bets, over/under bets and moneyline bets. Below, we will explain those markets in a greater detail.
Pacers vs Suns Against the Spread Predictions
Pacers vs Suns bets against the spread combine the fun of picking basketball games with a golf-like handicap. In each game between the Phoenix Suns and Indiana Pacers, a point spread is applied to the total of one side or the other. The team with the higher number of points after that spread is applied is the winner against the spread.
If the Indiana Pacers are a five-point underdog to the Phoenix Suns, that means five points are added to the score of the Pacers or taken from the score of the Suns. The spread is made by sportsbooks based on the perceived gap in talent between teams, and it makes betting on basketball a lot of fun to participate in.
Phoenix Suns vs Pacers Over/Under Betting
Betting on the over/under when the Phoenix Suns play the Indiana Pacers is another fun way to bet on a basketball game. With the over/under, the goal is to predict the combined scoring in games between the Phoenix Suns and Indiana Pacers. Specifically, the goal is to predict whether the combined score of these teams will be over or under the number set by the sportsbooks.
Pace of play is crucial to understand when betting on the total during these games. Even on a bad shooting night, squads that play an up-tempo style can light up the scoreboard. Developing an understanding of each team and their style is crucial when getting involved with this market.
Indiana Pacers vs Suns Moneyline Predictions
Pacers vs Suns games also give bettors an opportunity to wager on the moneyline. The moneyline is a market where the only objective is to pick whether the Suns or Pacers will be the winning team. There are a number of factors that go into picking the winner, such as home court advantage and how each team matches up with each other. But as long as bettors can develop an understanding of those things, they should be in position to do well with the moneyline.
Strong presence in US
Wide range of betting options
Generous bonus offers
Get $1000 bonus
Great promotions
Best Multi interface platform
Easy registration process
Get $1000 bonus
One of the Largest Gambling Sites in the US
Offers Casino, Sportsbook & DFS
Great Promotions
Get $1000 bonus
Odds for Pacers vs Suns games are constantly being updated before tip-off between Phoenix and Indiana. This is due to the interaction between bettors and the odds, with bettors' money on one side or the other of a bet causing bookmakers to shift their odds as needed. There are also on-court reasons for changes in odds, such as key players not being available or a side unexpectedly having a player who was thought to be out.
Additionally, there are live betting odds that are posted by sportsbooks throughout each matchup. When available, those live odds allow bettors to wager on a contest between the Pacers and Suns online after it has already started. This can open up the opportunity to find more value than there was when the game started.
Live Streaming Pacers vs Suns
Live streaming a sporting event is easier than ever with all of the options available today. In the case of Pacers vs Suns, there are several live streaming platforms who are likely to have this game on their streaming schedule. Platforms like Hulu and YouTube TV often offer the ability to stream matchups like this one. Fans should check their preferred streaming provider's schedule before tip-off to make sure they can stream this game with no issues.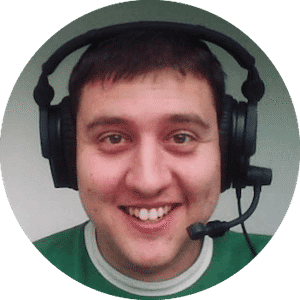 Jay Sanin
Jay Sanin is a sports writer and broadcaster from Albany, NY. He has covered sports betting and the gambling industry since 2013.