Pacers vs Spurs Predictions
April 20, 2021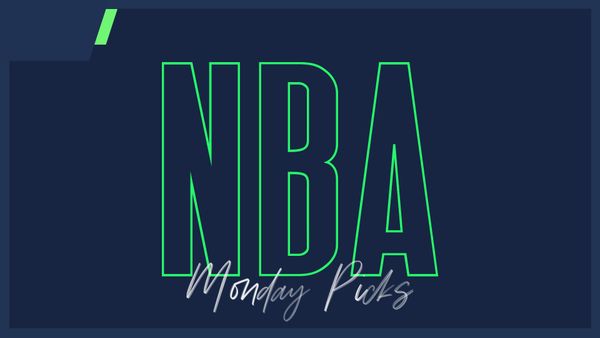 Pacers vs Spurs Pick: Pacers +1
The Indiana Pacers and San Antonio Spurs are both accustomed to making deep runs in the postseason. Here, they will get together for a regular season matchup that is sure to have playoff intensity. In this edition of NBA picks, we look at the matchup between the Spurs and Pacers and make our best betting pick for this intriguing game.
San Antonio Spurs vs Indiana Pacers Betting Pick
Pacers vs Spurs Pick: Pacers +1
This game will be played at 8:00 PM ET at Bankers Life Fieldhouse
Why bet the Pacers:
✅ The Indiana Pacers have dominated the Pacers vs Spurs series as of late. The Pacers have won five of the last six meetings between them and the San Antonio Spurs. The Pacers should be able to take advantage of their superior bigs to run their recent performance against the Spurs up to six wins in seven games.
✅ San Antonio Spurs basketball has not been synonymous with winning this year the way it has been in the past. The Spurs have won just three of their last 10 games, and are in danger of falling out of the play-in tournament if they continue to lose games. The Indiana Pacers are also looking to hold onto a play-in spot and should be motivated to take care of business here.
✅ This line is as short as it is because the Indiana Pacers are playing a back-to-back. But the first leg of that back-to-back came in the early afternoon on Sunday against the Atlanta Hawks. Without having to worry about travel and with more than a full 24 hours between the end of their last game and the start of this one, they shouldn't be too lethargic here.
General Info about Indiana Pacers vs San Antonio Spurs
Where do these teams play their home games?
The Indiana Pacers play their home games at Bankers Life Fieldhouse in Indianapolis. And the San Antonio Spurs play their home games at AT&T Center in San Antonio. Both of those venues have been the home for important games throughout the history of the NBA including a number of exciting playoff contests.
Are these teams going to be in the playoffs?
Both the Indiana Pacers and San Antonio Spurs are fixtures in the NBA postseason. But nothing is ever certain in a league this packed with talent. These teams will need to continue to play well and wins games in order to solidify their position as one of the sides that will compete in the playoffs this season.
Who are the best players to play for each team?
The Indiana Pacers have had legendary players on their side, with the likes of Reggie Miller and Rik Smits who made them a powerhouse in the 1990s. The San Antonio Spurs, meanwhile, have had all-time greats like Tim Duncan, Tony Parker and Manu Ginobili who played with them in the 2000s and 2010s.
Spurs vs Pacers Predictions
Our predictions for games between the San Antonio Spurs and Indiana Pacers cover a number of angles from throughout their games against one another. We look at stats, past performances and other important factors to come up with the best Pacers vs Spurs bets possible in the regular season and postseason when necessary. Among the betting markets we look at for this game are the point spread, moneyline and total.
Pacers vs Spurs Against the Spread Predictions
Spread betting for each game between the San Antonio Spurs and Indiana Pacers asks for bettors to pick not just who will win but by how many points they will win. The point spread requires the favored team to win by enough points to cover the required margin. And for those who back the underdog, it requires those wagers to be close enough to be within that margin.
San Antonio Spurs vs Pacers Over/Under Betting
The over/under is a very popular form of betting on each NBA game. It asks bettors to determine how each team's shooting and defense will perform, as bettors need to predict how many points will be scored in total for a game. This market requires bettors to know everything there is to know about the Indiana Pacers and San Antonio Spurs. Things like shot selection and pace of play can be the difference between winning and losing in this type of wager.
Indiana Pacers vs Spurs Moneyline Predictions
In each NBA game during the season, the goal of each side is to win. That is certainly the case when the Indiana Pacers and San Antonio Spurs take the floor, as each side always has a shot to come out ahead in each game and turn it into a playoff run. The moneyline market asks bettors to just pick a winner for each game throughout the season. Of course, the Pacers and Spurs are both capable of winning any contest they step into, making this a challenging ask despite being easy to understand.
The odds for Spurs vs Pacers contests hinge on a multitude of factors, with injuries being the most important among them. The NBA is a league that is driven by star power, thanks to the low number of players who are on the court at each moment for both sides. Even one key player being absent can send a side's chances of winning into disarray. The odds also center on the recent form of each of these teams, as a squad on a winning streak will be seen as more likely to win than one on a losing streak.
Live Streaming Pacers vs Spurs
Fans who want to watch the Indiana Pacers and San Antonio Spurs do battle can do so using a variety of live streaming services. The biggest of these services is NBA League Pass. League Pass offers live NBA action throughout each season, including matchups between the Pacers and Spurs. Fans can also use YouTube TV or Hulu if they do not want a basketball-only streaming platform.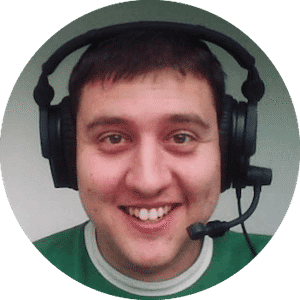 Jay Sanin
Jay Sanin is a sports writer and broadcaster from Albany, NY. He has covered sports betting and the gambling industry since 2013.