Opelka vs Fritz – Australian Open Betting Picks
February 8, 2021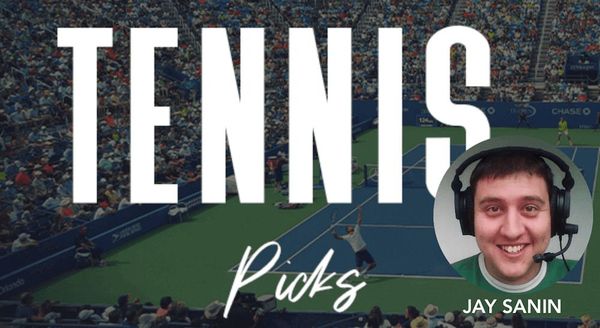 Opelka vs Fritz is a showdown between Americans in the second round of the Australian Open. With the winner of this match likely to take on Novak Djokovic, a win here presents an opportunity to measure up against one of the best to ever play tennis. In today's tennis picks, we look further into this battle of Americans as Opelka vs Fritz offers some value based on the history between these players.
Reilly Opelka vs Taylor Fritz
The Pick: Taylor Fritz -130 over Reilly Opelka
The Pick: Taylor Fritz -130 over Reilly Opelka
Reilly Opelka comes into this match having won his opening match of the tournament in straight sets. He beat Lu Yen-Hsun in three sets, only needing one tiebreak to dispatch an opponent ranked over 1000th in the world. For Opelka, the tennis will get more difficult from here, as it could be argued that his first round opponent was the worst player in the main draw coming into the event.
Before his first round triumph, Opelka had lost three of his previous four matches dating back to last season. The lone win in that stretch came in the first round of the Great Ocean Road Open against Sergiy Stakhovsky. One of his losses over that time period came against Taylor Fritz, who he faces in this match. Fritz beat the player thought by many to be a John Isner impersonator in straight sets in Antwerp last fall, as Opelka will look to avoid the same fate here.
Taylor Fritz enters this match having won in four sets in round one over Albert Ramos-Vinolas. Ramos-Vinolas is far from an elite level player at this point in his career, but will still make his opponent work as he did with Fritz on Sunday night. Fritz was able to break the Spaniard four times en route to the victory, and took two tiebreaks, which could be useful preparation for a match against the hard-to-break Opelka.
Fritz lost four of five matches dating back to last season before his win over Ramos-Vinolas. After beating Opelka in Antwerp, he lost his final three matches of the 2020 campaign before splitting two matches in one of last week's warm up events. Fortunately for Fritz, he does have an advantage in the head-to-head over Opelka despite both players coming in on less than stellar form.
Opelka vs Fritz is a match that has taken place six times in the careers of these players. Fritz has won five of those matches. On hard courts, the two have faced off four times, with Fritz winning three of those encounters. The lone victory for Opelka in the Opelka vs Fritz lifetime series came in 2019 in the Tokyo hardcourt event, with Opelka winning in straight sets. But Fritz has won 10 of the 13 sets these two have played against one another thus far.
This match could very well see some tiebreaks and some drama along the way. But Taylor Fritz is a better all-around tennis player than Reilly Opelka. Despite Opelka's big first serve being an undeniable weapon, Fritz has shown that he can get it back into play enough to be a legitimate thorn in the big man's side. In a best-of-five set match, expect Fritz to carry the day once again in the Opelka vs Fritz domestic rivalry.
Who is the best American left in the draw?
Right now, the winner of this match would be considered the best player left in the Australian Open draw. Frances Tiafoe is likely going to be knocked out by Novak Djokovic, while Tommy Paul and Mackie McDonald are the two remaining options and are inferior to Fritz and Opelka. But with the winner Opelka vs Fritz playing the winner of Djokovic vs Tiafoe, that answer could change.
Why are so many Americans clustered together?
Unfortunately, it was really the luck of the draw that caused such an unfortunate situation for the American men. Unseeded players are randomly assigned throughout the rest of the draw. And it just so happened that three unseeded Americans were placed into a spot to play in Novak Djokovic's section this year.
Where is John Isner?
John Isner opted not to participate in the 2021 Australian Open. He cited COVID-19 as a reason, along with wanting to spend time with his family. As a result, the top American male tennis player is not taking part in the first Grand Slam of the 2021 season.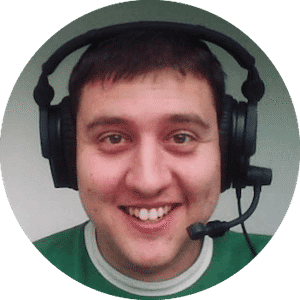 Jay Sanin
Jay Sanin is a sports writer and broadcaster from Albany, NY. He has covered sports betting and the gambling industry since 2013.