Nuggets vs Thunder Predictions
February 11, 2021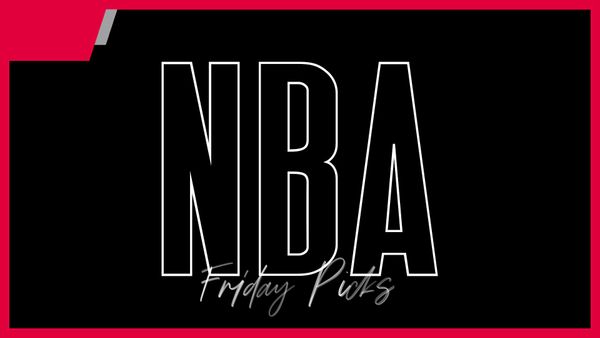 Nuggets vs Thunder Pick: Nuggets -12.5
The Thunder vs Nuggets face off in a Western Conference battle that has plenty of playoff ramifications behind it. While the Thunder aren't in a spot to contend just yet, there will be nine teams getting involved from each side of the league and it opens things up for the lower-end teams.
While the Denver Nuggets are elite and the cream of the crop, the Oklahoma City Thunder are extremely young and packed to the lid with potential. This will be a great game to watch and you will not want to miss out. You can also expect Thunder vs Nuggets predictions below.
Nuggets vs Thunder Betting Pick
This game will take place at 9:00 PM ET in Ball Arena.
Why bet the Nuggets:
✅ The Thunder are banged up, but they've shown a willingness to get scrappy and keep it close with the Lakers for two games in a row. That ends tonight as the Nuggets blow them out with ease. Denver is a dangerous team at home and they're in need of a get-right spot after losing three of four.
✅ Nikola Jokic is going to brutalize the Thunder interior. Al Horford is far too old and small, and the rest of the team is beyond injured. Expect Jokic to dominate for however many minutes he's in the game.
✅ The Denver Nuggets are the more efficient team in every fashion. Offensively and defensively, these teams are in different tiers. Expect it to look that way early as the Nuggets starting five run circles around OKC's.
✅ The Thunder ranked dead last from beyond the arc at 33.7%. This makes it incredibly tough to come back, especially when you shoot it 16th most in the NBA. The Thunder are young and the Nuggets aren't a team they will have fun with in this game.
✅ Thunder are 2-5 ATS in their last 7 Friday games.
✅ Nuggets are 7-2 ATS in their last 9 when their opponent allows 100 points or more in their previous game.

General Info about Denver Nuggets vs Oklahoma City Thunder
Where do the Denver Nuggets play their home games?
The Nuggets play their home games in Ball Arena.
Where do the Oklahoma City Thunder play their home games?
The Thunder play their home games in Chesapeake Energy Arena.
Where can you watch Nuggets vs Thunder?
You can watch this game nationally on NBA League Pass.
Where can you bet on Nuggets vs Thunder?
USsportsbonus recommends BetMGM Sportsbook to get the best odds and betting options on the game.
Nuggets vs Thunder Predictions
The Denver Nuggets and Oklahoma City Thunder have faced off just over 200 times historically with the Thunder holding a comfortable all-time lead. These are two franchises that have been around since before 1970 and both have gone through their fair share of ups and downs.
When it comes to the playoffs, the Denver Nuggets and Oklahoma City Thunder have met four times with the teams splitting the series 2-2. The last time they met in the playoffs was in the 2011 Western Conference first round. The Thunder won easily.
We are here to bring you Nuggets vs Thunder predictions for not only against the spread, but the over/under and moneyline as well. Let's dive right into how this game will go down and who will end up covering the spread.
Nuggets vs Thunder Against the Spread Predictions
When making a wager against the spread, it's your job to pick which team will win the game and by how many points. This is the easiest way to get even odds on both teams and the most popular way to bet NBA Ganesh If that seems like a daunting task, it's really not. Let's just break it down.
If the Denver Nuggets are favored by 5.5 points over the Oklahoma City Thunder, a bet on the Nuggets would call for a win by six or more points. A wager on the Thunder would require either a victory by any margin or a loss by five or fewer points.
We will make sure to do the tough lifting so you don't have to guess on this bet. It requires careful consideration into numerous factors, including any injuries and recent team play. Make sure to check out the Nuggets vs Thunder against the spread predictions above.
Thunder vs Nuggets Over/Under Betting
When making a wager on an over/under, it's your job to determine whether the Denver Nuggets and Oklahoma City Thunder will combine for more or less than a certain amount of points. This number is set by the sportsbooks and will continue to move as action comes in on both sides.
Using the same example above, let's say the total set between the two teams was at 223.5. A wager on the over would ask the two teams to combine for 224 or more points while a wager on the under would ask for 223 or fewer. This is the second most popular way to wager on NBA games.
It's also another way to get even money on both sides, which is always attractive. We are here to break down the Nuggets vs Thunder over/under betting picks above, so make sure you're tuned in and don't miss out.
Denver Nuggets vs Thunder Moneyline Predictions
Betting the moneyline comes down to picking which team will outright win the game. This allows you to ignore both the spread and over/under, though you will still have to pay that juice elsewhere.
Staying consistent with the 4.5-point favored Nuggets, they would be around a (-200) favorite. That means you would have to lay $200 just to return $100. A $100 bet on a (+200) underdog would return $200 plus your initial investment.
This is a bet you must ensure there is value on before placing your wager. Bad moneyline bets can make or break your betting evening, and that's exactly what you don't want. Make sure to check out the Nuggets vs Thunder moneyline predictions above so you know which side of things to be on.
While the Thunder vs Nuggets odds currently sits at a certain number, there is no doubt that things will move around before game time. As a matter of fact, it's a guarantee in the NBA that lines will adjust at least a little bit. With shootaround mid-morning, the news will continue to leak out from then until tip-off.
Depending on which side of the bet you're on, it's smart to either lock your bet in now or wait a few hours for the movement. It's just crucial to know which side the money is coming in on. Check out the Thunder vs Nuggets odds and predictions above to know which side you should be on.
Live Streaming Nuggets vs Thunder
The NBA live streaming options aren't very plentiful in the United States. At least not through sportsbooks just yet. However, things are sure to change with the legal landscape of sports betting under constant progress. We will be the first ones to let you know, so don't fret.
For now, there are a couple of different options when it comes to live streaming Nuggets vs Thunder. The easiest is the NBA League Pass, which allows you to watch every game across the league. You can also subscribe to a paid streaming site such as YoutubeTV, Hulu, or FuboTV. Just make sure to add on the NBA-pass.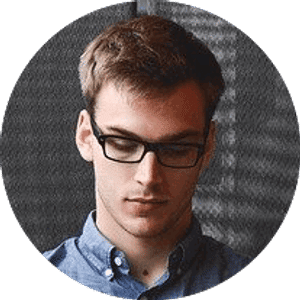 Jake Williams
Jake Williams is a sports gambling expert. He's been writing in the sports betting and DFS industry for over a decade. He specializes in MLB and NBA, along with College Basketball and College Football.