Nuggets vs. Suns Prediction, October 20, 2021
October 19, 2021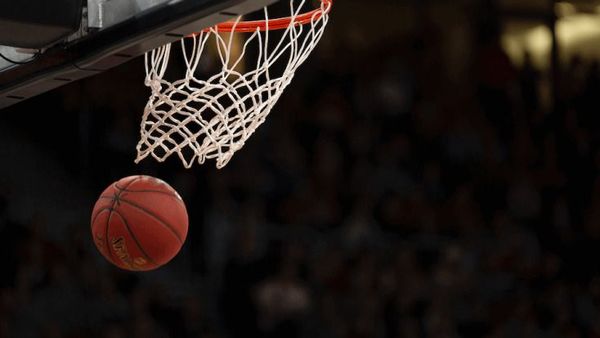 Week 1 of the 2021-22 NBA season goes on Wednesday, October 20, bringing us some interesting NBA Picks and the rematch of last season's Western Conference semifinals. The Denver Nuggets head to Footprint Center in Phoenix as six-point underdogs, seeking revenge for a heavy loss in the 2021 NBA Playoffs. On the other side, the Phoenix Suns are coming off a surprising NBA Finals appearance. They look for another strong campaign after going 51-21 in the abbreviated 2020-21 regular season.
Suns vs Nuggets Betting Pick
This game will be played at 10:00 PM ET at Footprint Center
Why bet the Suns:
✅ The Phoenix Suns cannot count on Dario Saric (knee), but all their important players are ready to go. The Denver Nuggets, on the other side, are still without Jamal Murray, who's recovering from a knee injury and still has a long way to go in his rehab. Murray is an essential part of this Denver team, and without him, the Nuggets will struggle to cope with the Suns' backcourt. Chris Paul tortured the Nuggets last postseason, and we should see more of the same in this game.
✅ Not only have they swept the Nuggets in the 2021 NBA Playoffs semis, but the Suns also went 4-0 against the spread in the series, outscoring Denver by an average margin of 15.7 points. The Suns destroyed the Nuggets in both games played in Phoenix, 122-105 and 123-98, while Chris Paul averaged 25.5 points and 10.2 assists throughout the series. CP-3 looked unstoppable, as well as the Suns' pick-and-roll which should be a big issue for the Nuggets' defense once more.
✅The Nuggets work hard on both sides of the floor, but they have some serious defensive problems with Nikola Jokic on the floor. The Joker is the reigning MVP. He's undoubtedly one of the best offensive minds in the game, but he's also a defensive vulnerability. That's why Chris Paul and his teammates dominated the playoff series by playing pick-and-roll all day long. On the other side, the Suns leaned heavily on their defense last postseason, allowing only 104.5 points per game on 44.0% shooting from the field and 33.3% from beyond the arc.
General Info About Nuggets vs Suns
Where do the Denver Nuggets play their home games?
The Denver Nuggets play their home games at Ball Arena in Denver, CO.
Where do the Phoenix Suns play their home games?
The Suns play their home contests at Phoenix Suns Arena in Phoenix, AZ.
Can I bet on this game?
Bettors who live in a state where sports gambling is legal can wager on this game, though different states have different rules on what sportsbooks can be used.
Denver Nuggets vs Phoenix Suns Predictions
Making Nuggets vs Suns predictions depends on a number of factors. With the Denver Nuggets and Phoenix Suns being teams with a history of putting up high point totals, NBA bettors can approach their games in a number of different ways.
The first step is to decide which type of bet you want to make when making Denver Nuggets vs Phoenix Suns predictions. Given how popular the game of basketball is, there are a wide variety of bet types that can be made on each team and individual players for every game.
Which of those bets is the right type to make for this game between the Denver Nuggets and Phoenix Suns depends on how the teams are playing this season. While historical trends can be interesting, they do not often aid in making accurate predictions as they do not factor in the current team members and coaches that are involved. Here is a rundown of the different types of bets that can be made for this contest.
Nuggets vs Suns Against the Spread Predictions
The goal when it comes to Nuggets vs Suns against the spread predictions is figuring out which team will best the other in the game with a point spread applied. For example, if the Phoenix Suns are a 1.5 point favorite against the Denver Nuggets, the Phoenix Suns would need to beat the Denver Nuggets by at least two points to cover the spread.
When betting on NBA games against the spread, there are a number of things to think about. Considering the stats heading into these matchups can help bettors find advantages where they exist. And acknowledging the difference that home court advantage makes is also key.
Bettors should also think about the weight that injuries and rest carry when betting this Denver Nuggets vs Phoenix Suns contest. If one squad is missing key athletes, that puts the other at a decided advantage. These are things that should be researched ahead of time to maximize the chances of winning.
Denver Nuggets vs Suns Over / Under Betting
Nuggets vs Suns over/under betting asks bettors to predict how many points these squads will score. For example, if the total between the Phoenix Suns and Denver Nuggets is 220, bettors would be wagering on if the Denver Nuggets and Phoenix Suns would combine for over or under that amount.
To have the best chance at winning in this market for Nuggets vs Suns games, bettors should get to know the stats of these squads. And with Denver home games being played at high elevation, bettors should remember that stamina may vary in their contests more than NBA games featuring different opponents.
Suns vs Nuggets Moneyline Predictions
Moneyline betting on Nuggets vs Suns requires bettors to predict whether the Phoenix Suns or Denver Nuggets will win their games against each other. Instead of navigating a point spread or total, Nuggets vs Suns moneyline betting is based in a much more simple premise.
To pick the winner of this Denver Nuggets vs Phoenix Suns contest, home court is a significant place to start. This is because home teams collect the bulk of the wins in most NBA seasons, with the Nuggets vs Suns series being no exception. Not having to travel has been shown to have a positive impact on the Denver Nuggets, Phoenix Suns and the rest of the league from a stats perspective.
Phoenix Suns vs Denver Nuggets Odds
The odds for Nuggets vs Suns games can fluctuate constantly before a game starts. Injury news and substitutions for the Phoenix Suns and Denver Nuggets before the game are often a reason for those shifts. For example, if a key Phoenix Suns contributor was out for a Nuggets vs Suns game, the line would likely move away from the Phoenix Suns.
The key to making solid NBA bets is to get the best odds possible for each game. This requires constant monitoring of the betting markets before the start of Denver Nuggets vs Phoenix Suns.
Live Streaming Nuggets vs Suns
Live streaming Nuggets vs Suns is possible through a number of outlets. While NBA basketball games are not currently streamed through sportsbooks, the Phoenix Suns and Denver Nuggets have their own television partners that could offer streaming of regular season games. This is the result of the current NBA television agreements in the United States, which restrict broadcasts only to regional and national television partners.
The game may also be available through streaming platforms of national television networks. Platforms like Hulu or FuboTV may be the destination to watch this Nuggets vs Suns clash.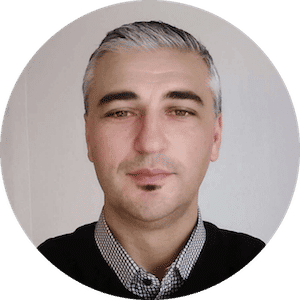 Admir
Admir aka "The Admiral" has been around the sports industry for more than two decades as a professional athlete and sports agent.