Nuggets vs Jazz Predictions
February 2, 2022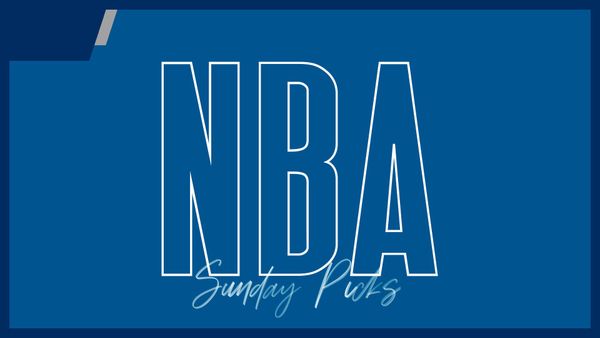 The Denver Nuggets head to Vivint Arena in Salt Lake City on Wednesday night to face off against their old foes, the Utah Jazz. The Nuggets are on the second leg of a back to back, but the key players were able to get away with playing just limited minutes on Tuesday night.
If you want to get in on the betting action, check out the NBA picks below, and find out more interesting details about this matchup.
Nuggets vs Jazz Against the Spread Pick
This game will be played at 10:00 PM ET at Vivint Arena
Why bet the Nuggets:
✅ The Jazz, despite essentially being locked into a playoff spot, have been one of the worst teams in the league recently. They have missed Donovan Mitchell and Rudy Gobert in a massive way. The team has lost five straight and 11 of 13 games overall. They are just 1-3 in their last four home games.
✅ Nikola Jokic has a history of huge games against the Jazz and we are highly likely to see that trend continue. We know Gobert, Mitchell and Joe Ingles will once again be absent for the Jazz. What could be truly backbreaking for them is if Hassan Whiteside misses the game as well. The Jazz would be left without a true center to try and mitigate the production of the league's best big man.
✅ The Nuggets have been the much hotter team in recent weeks. They have won 10 of their last 14 games. While they continue to be missing Jamal Murray and Michael Porter Jr, the depth of their roster is serving them well. Jokic continues to be the superstar and life blood of the team, but thy are getting contributions across the board. Of course when you have a center that can distribute the ball the way Jokic does, it puts other players in a position to succeed.
General Info about Denver Nuggets vs Utah Jazz
Where do the Denver Nuggets play their home games?
The Nuggets play their home games at the Ball Arena.
Where do the Utah Jazz play their home games?
The Jazz play their home games at the Vivint Smart Home Arena.
Where can you watch Nuggets vs Jazz?
You can tune into this game nationally on NBATV.
Where can you bet on Nuggets vs Jazz?
USsportsbonus recommends BetMGM Sportsbook to get the best odds and betting options on the game.
Nuggets vs Jazz Predictions
The Nuggets and Jazz have faced off over 225 times with the Jazz holding a clear all-time advantage at over 55%. Both teams have had their fair share of success and each have at least seven-plus game win streaks against each other.
However, the tides have turned since the change of the decade and it's the Nuggets with a 60%+ win rate since. They've been the far better team of late and the Jazz have just recently started contending.
These teams have also faced off in the playoffs with a dead 15-15 split. They know how to beat each other and this will be a phenomenal game.
This game can truly go either way and we will put the time necessary in to give you a profitable Nuggets vs Jazz predictions above.
Nuggets vs Jazz Against the Spread Predictions
When betting the Nuggets vs Jazz against the spread, you have to pick which team you think will win and by how many points. That amount of points is called the spread.
For example, let's say the Nuggets are 3.5 points favorites in this game. A bet on the Nuggets would require them winning by four points or more. A successful bet on the Jazz would require them either winning the game or losing by three or fewer points.
Betting against the spread is the most popular way to bet the NBA and we are here to deliver you free Nuggets vs Jazz against the spread predictions above.
Nuggets vs Jazz Over/Under Betting
The Nuggets vs Jazz over/under betting refers to wagering whether or not the two teams will score more or less than a certain amount of points. This is a game with two very similar play styles.
Both of these teams like to slow the game down. For the Nuggets, they want to get the ball inside and let their big man do the work. For the Utah Jazz, they want to play stout defense and execute in the halfcourt offensively.
The team that is able to control the pace will have a monstrous advantage in this one and we are here to figure that out for you. Make sure to check out the Nuggets vs Jazz over/under betting predictions above.
Nuggets vs Jazz Moneyline Predictions
Betting the moneyline is a popular and fun wager as it doesn't involve any math – you just have to pick the winner. These two teams are both extremely competitive and either squad can win this game.
Instead of betting against the spread, the sportsbooks will either charge or reward you, depending on who you want to bet on. For example, a favorite will cost you more than $100 to collect $100. The same $100 bet on the underdog would bring in more than $100 on top of your original investment.
The moneyline isn't always the smartest bet to make, so you must make sure the value is there. I recommend odds shopping. We are here to bring you Nuggets vs Jazz moneyline predictions for free.
The NBA has some of the more live odds and you will see each and every number change up until game time. The reason the Nuggets vs Jazz odds change so often is because of late news.
The NBA has more breaking news than any other league and it certainly takes patience as a bettor. Make sure you don't put your wager in too early or too late, as either could be a death sentence. Make sure to keep your eyes peeled as things can always change fast.
That's what we are here for. Make sure to check out the NBA Picks and predictions above for the Jazz vs Nuggets as we will provide our best against the spread and over/under bets.
Live Streaming Nuggets vs Jazz
The US currently doesn't offer any sportsbooks that you can stream NBA games through. That could always change, so make sure to keep an eye out as we will be the ones to let you know. Currently, there are a few other ways to stream online and they all have to do with a paid streaming service. Here are some of the top options for live streaming Nuggets vs Jazz game: YouTube TV, FuboTV or Hulu.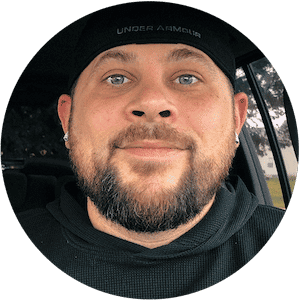 TJ Calkins
TJ Calkins was raised in a gambling loving household. He knew how to handicap horse races and follow line movements well before his tenth birthday. While sports betting remained a passion into adulthood, poker and Daily Fantasy Sports also became passions and remain as such today.