Notre Dame Fighting Irish vs. Wake Forest Demon Deacons Picks
September 20, 2020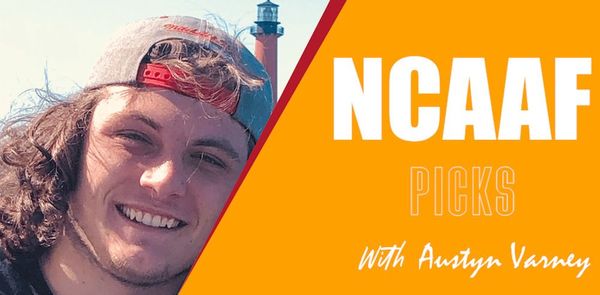 Date: Saturday, September 26th
Time: 12:00 PM ET
Venue: Truist Field
Network: ABC
Spread: Notre Dame -18.5
O/U: 58
The 2-0 Notre Dame Fighting Irish will go on the road to face off with the 0-2 Wake Forest Demon Deacons at 12:00 PM ET on Saturday, September 26th at Truist Field. The Fighting Irish are coming off a dominant performance while the Demon Deacons have disappointed in back-to-back weeks.
The Demon Deacons are huge underdogs and looking to save their season from falling into the pits of despair. The Fighting Irish are looking to stay undefeated and make a run at the College Football Playoff. Let's dive into whether I think Notre Dame has a chance to cover the 18.5 points or not.
When The Notre Dame Fighting Irish Have The Ball
The Fighting Irish couldn't have looked any better in their second game of the season as they swamped the South Florida Bulls 52-0. The offensive line bullied the smaller Bulls defensive front around and ended up with six rushing TD's. Ian Book ran it in three times while C'Bo Flemister, Chris Tyree, and Jafar Armstrong each added a score. Book threw for just 143 yards, but it speaks more to the ease they had running the ball than it does any struggle with the passing game. This offensive line stepped up in a big way after struggling against Duke in the opener.
The Demon Deacons just gave up 270 yards and four touchdowns to NC State on the ground, so don't be surprised to see the Fighting Irish continue to lean on the backfield. Book is still figuring out who his favorites are after the departures of Chase Claypool and Cole Kmet. Tommy Tremble and Braden Lenzy have picked up the most targets through two games with Javon McKinley showing plenty of promise on the outside.
The rushing attack is lethal because of the offensive line. Let me just give you a quick rundown from left to right. LT Liam Eichenberg didn't allow a single sack in 2019. LG Aaron Banks is one of the best run-blocking guards in the nation and still posted a 2.7% pressure rate. That ranked seventh amongst all guards in the country. C Jarrett Patterson is a converted tackle and for good reason. He's the youngest leg of the offensive line and a savage pass blocker. He still needs to work on run blocking, but has been phenomenal in each of the first two weeks. RG is usually a weak spot in CFB, but not with Tommy Kraemer. The senior is an all-around bulldog and will never be the reason the Irish lose a game. RT Robert Hainsey is the best of the bunch. He's a walking pancake block and his level of consistency is nothing short of impressive.
The point I'm making is that this team's identity is their offensive line and whether or not they cover comes down to whether the line plays like they did against Duke or South Florida. The Wake Forest defense has been gashed on the ground through two weeks and have been especially bad near the goalline. Look for Notre Dame to run the ball down the gut until the box gets stacked, which is when Book will finally start to open things up.
When The Wake Forest Demon Deacons Have The Ball
You can't blame Wake Forest for losing to Clemson, and some would argue they looked pretty good in the second half. You can blame them for last week, though, as they were edged out 45-42 by the NC State Wolfpack. The offense wasn't necessarily bad, but they let too many opportunities slip out of their grasp.
It was a back and forth affair with Wake Forest taking their only lead in the 4th quarter on a Kenneth Walker run. The Wolfpack answered with an immediate TD and then proceeded to stop Wake Forest twice in a row. If the Demon Deacons want any shot at Notre Dame, they'll have to come out a much different football team than we've seen to this point.
QB Sam Hartman has a tendency to either stare his receivers down or hold onto the ball too long. He can't afford to do either against a Notre Dame defense that will end up as a top-10 group in the country. RB Kenneth Walker III is the Demon Deacons best player and they're going to get him the ball one way or another. He's effective both through the air and on the ground.
At wideout, Hartman leans heavily on Jaquarii Roberson. He didn't do much through the first two years of his career, but has already caught 11 balls for 167 yards and a touchdown through just two games. He's spelled by Taylor Morin and Donald Stewart, who are playmakers that are still trying to make their name. There is a ton of potential here if Hartman can deliver them the ball accurately.
The Pick: Notre Dame -18.5
I have not been impressed with Wake Forest to this point. Kenneth Walker III is a talented back, but Hartman has struggled at QB and I suspect the Demon Deacons fall behind early here. Notre Dame has a huge advantage in both trenches and they're going to control the pace of this game.
We saw Notre Dame put up 52 points last weekend without Ian Book throwing a TD. It was just the tip of the iceberg for this squad and I see them blossoming here against Wake Forest with a bit more balance. The defense is one of the worst in the ACC and I wouldn't be surprised to see Notre Dame drop another 50 points by themselves. If you're looking for a reason to doubt the Fighting Irish, it would be the lack of experience at wideout. With Claypool and Kmet gone, nobody has substantially stepped up through two weeks and they will need to find a reliable target for Book to lean on.
I just don't see that as a problem against a Wake Forest defense that's going to be pushed back at the line of scrimmage consistently. Look for Notre Dame to run the ball early and often as they build a big lead. That will force Wake Forest into throwing the ball and let the Fighting Irish D pin their ears back and go after the QB. Give me Notre Dame all day at this number and all the way up to 20.5. Notre Dame is a championship contender and will put another whooping together this weekend.
Strong presence in US
Wide range of betting options
Generous bonus offers
Get $1000 bonus
Great promotions
Best Multi interface platform
Easy registration process
Get $1000 bonus
One of the Largest Gambling Sites in the US
Offers Casino, Sportsbook & DFS
Great Promotions
Get $1000 bonus
I'd much rather ride with Notre Dame here and the spread, but I lean over and expect this number to climb to around 60 come Saturday morning. Lock it in now if you want it. The Fighting Irish offense put up 50+ points last night and they didn't even throw the ball much. This Wake Forest defense is nothing to worry about and I'm expecting another massive performance out of the Fighting Irish.
Wake Forest won't put up massive points, but they have serviceable players at the skill positions and they will find the endzone a time or two. Especially with the expectation that they fall behind and turn into a one-dimensional throwing team. Give this game to fly well over 60 points as the Fighting Irish whoop up on Wake Forest.
Final Score Prediction: Notre Dame 51, Wake Forest 13
Strong presence in US
Wide range of betting options
Generous bonus offers
Get $1000 bonus
Great promotions
Best Multi interface platform
Easy registration process
Get $1000 bonus
One of the Largest Gambling Sites in the US
Offers Casino, Sportsbook & DFS
Great Promotions
Get $1000 bonus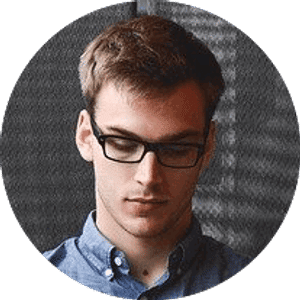 Jake Williams
Jake Williams is a sports gambling expert. He's been writing in the sports betting and DFS industry for over a decade. He specializes in MLB and NBA, along with College Basketball and College Football.