Nishikori vs Rublev Prediction: 2020 Olympic Tennis Picks
July 24, 2021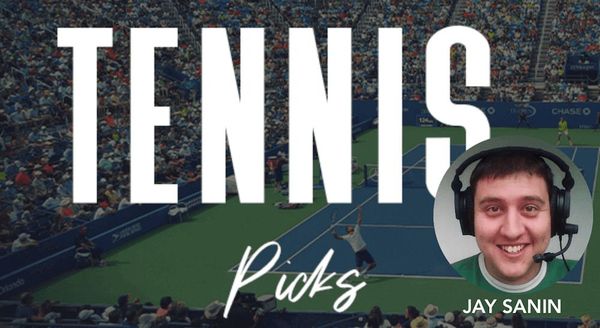 Nishikori vs Rublev pits the star player in men's tennis from the host nation against one of the most dangerous players in men's tennis today. While Rublev is favored to advance, Nishikori will be giving everything he has to represent the host nation well. In this round of men's tennis predictions, we look at the first round of the Olympic tournament and this intriguing contest between Kei Nishikori and Andrey Rublev.
Kei Nishikori vs Andrey Rublev Betting Pick
Nishikori vs Rublev Pick: Rublev -4 games (-105)
Kei Nishikori has had an unspectacular 2021 season on tour leading up to the Tokyo games. He has broken .500 on clay this year, but has gone 2-2 on grass, and 6-7 on hard courts during the year. Here, he will look to get back on track on hard courts against perhaps the toughest opponent he has faced on the surface since he went up against Russian Daniil Medvedev at the season opening ATP Cup.
Working against Nishikori in this match is the fact that he will not have the home crowd he had expected prior to the event. With Nishikori's physical state preventing him from playing his best tennis, the home crowd this week could have propelled him to outperform expectations. But COVID-19 in Japan has resulted in this tournament being contested behind closed doors, much to the chagrin of the talisman of the host nation in this event.
Andrey Rublev benefits greatly from there not being a partisan crowd in attendance for this match against Kei Nishikori. But he also benefits from simply being the better tennis player heading into this match. Rublev has had a sensational season on hard courts, going 22-4 on the surface including a 17-4 record in outdoor hard court events. In the 24 matches that weren't walkovers, Rublev has dropped just 11 sets on hard courts in 2021.
Also working in Rublev's favor for this match are the court conditions in Tokyo. The surface at this event is playing quickly, which will help the bigger hitter in Rublev. Rublev's only hard court losses in 2021 have come against Hurkacz en route to his Miami title, Aslan Karatsev, Roberto Bautista-Agut and Daniil Medvedev at the Australian Open. Nishikori is not at the level of those players at the moment.
Nishikori vs Rublev has been played once previously, with Nishikori beating the Russian at the Cincinnati Masters in 2018 in straight sets. That was a long time ago, and Nishikori has been diminished further since then while Rublev has picked up his game significantly. But on home soil, with previous success against Rublev, Nishikori does stand a chance in this matchup.
The key to this match is going to be the weapons that Rublev possesses relative to Nishikori. With no crowd to back the Japanese player, Rublev should be able to avoid the errors that saw him get dumped out of Wimbledon by Marton Fucsovics. Expect Rublev to cover the four service games and to breeze into the second round at Tokyo 2020, here in the summer of 2021.
Nishikori vs Rublev Pick: Rublev -4 games (-105)
Olympic Tennis Betting FAQ
Who is the favorite to win the gold medal?
The favorite to win the gold medal in men's tennis is Novak Djokovic. The world's number one player is at -175 to win the tournament after his first round victory. No other player is at better than +350 to win the tournament, and it would take a massive upset for anyone to take Djokovic down as he looks to move one step closer to the Golden Slam.
Which country is going to have the best tournament?
The Russian Olympic Committee could end up having the best tournament out of any country in men's tennis. They have a couple of legitimate medal contenders in Daniil Medvedev and Andrey Rublev, along with one of the dark horse candidates to make a deep run in Aslan Karatsev. On hard courts, the Russians have proven that they are elite.
What are Nishikori's odds to win the gold?
Nishikori heads into the 2020 Tokyo games at 80/1 odds to win the tournament while representing his home country. Unfortunately for Nishikori, his form just hasn't been good enough to justify backing him to move past the first round, let alone to win the Olympic gold medal.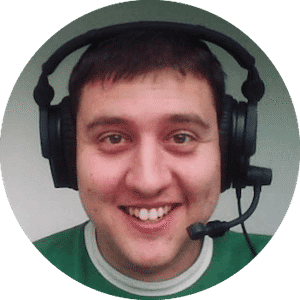 Jay Sanin
Jay Sanin is a sports writer and broadcaster from Albany, NY. He has covered sports betting and the gambling industry since 2013.