NHL Tuesday (9/8) night Single
September 7, 2020
Dallas Stars – Vegas Golden KnightsVegas Golden Knights to win (60 Mins) @ +105
Another thrilling game of top-class NHL ice hockey to look forward to tonight as game 2 of the Western Conference Final is about to get decided. Dallas Stars defeated the Vegas Golden Knights 1-0 in the first encounter but the Golden Knights improved their game successively and were the dominating team in the third period. I believe they will even the series in game 2.
Dallas Stars – Vegas Golden Knights
Dallas Stars – Vegas Golden KnightsVegas Golden Knights to win (60 Mins) @ +105
08.00 PM ET, Tuesday, September 8
Vegas Golden Knights were unable to find the net as they were defeated 1-0 in game 1 of the Western Conference Final on Sunday. It was a very tight game, both teams had 25 shots on goal but only one goal was scored and that occurred in the first period. A rare occasion for both the Golden Knights and the Stars as they have been scoring a lot of goals during the entire postseason.
Dallas Stars shut out their opponent for the first time of their 17 postseason games so far. Anton Khudobin made 25 saves and the Swedish defenseman John Klingberg scored the only goal of this thrilling first game of the Western Conference final. The Stars are the underdogs of this series but disciplined performance proved why they have made all the way to the Stanley Cup semifinals.
Conclusions and betting play: Dallas Stars had allowed 3.50 goals per game before entering game 1 of this series and that is the most of any of the four remaining teams. In that sense, it was a bit of a surprise that they managed to shut out the offensively skilled Vegas on Sunday.
However, the Stars have knocked out Calgary Flames and Colorado Avalanche in this playoff, and even though the Golden Knights are somewhat the favorites, it is not such a big surprise that the Stars could win game 1.
This will, most likely, be a tight series to the end. Of course, there is no given outcome of Game 2, the margins will be small but I find it most likely that the Golden Knights will even the series tonight. They were clearly the dominating team in the third period of game 1, they did not get the goal they desperately needed but they do possess the qualities to improve that tonight.
Betting Pick: Vegas Golden Knights to win (60 Mins) @ +105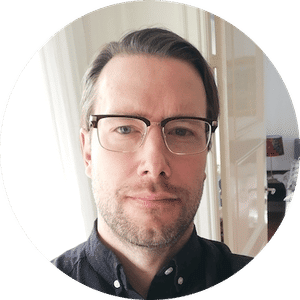 Martin Evergreen
Martin Evergreen is a sports betting professional who provides initiated betting picks and predictions. His main focus is on NHL picks, sportsbook promotions, and casino stories.