NFL Betting Plays and Predictions – Week 9
November 5, 2020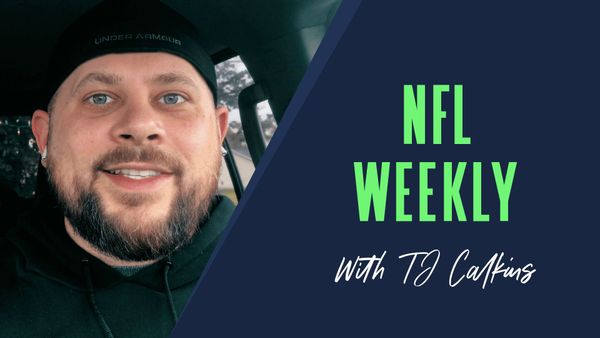 Thanks for stopping back for Week 9. We have four more teams on byes this week, and some truly ugly matchups, starting with Thursday Night Football. COVID safety procedures and injuries are keeping a number of key players out for both sides, and we will see a shell of both teams, particularly on offense.
Those same issues will trickle into a number of games on Sunday, making them difficult to play from a betting perspective, or at least making a firm pick difficult days in advance. Even still, we have four solid plays this week, let's dive into our NFL Picks and Predictions.
| Matchup | Betting Play |
| --- | --- |
| Detroit Lions at Minnesota Vikings | Vikings -4 |
| Baltimore Ravens at Indianapolis Colts | Ravens -2 |
| Carolina Panthers at Kansas City Chiefs | Over 52 |
| Houston Texans at Jacksonville Jaguars | Texans -6.5 |
| | |
Detroit Lions at Minnesota Vikings
1PM EST
Opening Line: Vikings -2.5 and 54
Current Line: Vikings -4 and 52.5
The Lions offense has taken massive hits this week. They will certainly be without their best offensive player in Kenny Golladay and are in danger of being without quarterback Matthew Stafford as well. Stafford is in the COVID protocol and if he does not return negative tests all week, he will be ineligible to play. Even if he is eligible to play, he will be without practice and walkthroughs all week.
This is likely not a huge problem for a veteran like Stafford, but it certainly can't help, especially without his top weapon in Golladay. These issues for the offense however, are likely secondary, as the Lions have completely lost any semblance of how to hold running backs in check.
They have allowed five touchdowns to backs over the past two weeks and those were to players named Nyheim Hines, Jordan Wilkins and Todd Gurley. They now face one of if not the hottest backs in the league in Dalvin Cook and as offense that that has scored at least 23 in all but one game and averages over 26 points on the season.
The Detroit defense has allowed at least 23 points in all but one game and is allowing over 29 points per game on the season. This game completely shapes up as one in which the Lions will need to keep pace with a Viking offense that they will be unable to contain, and having the task of doing it shorthanded. With the Viking being able to fend off the much higher level Packers in that area last week, it projects to be an easier task against the Lions.
The public is on the right track in this one, moving the line 1.5 points towards the Vikings side, and I expect that to move more leading up to kickoff. Get in early on the Vikings as they continue their recovery from a rocky start.
Baltimore Ravens at Indianapolis Colts
1PM EST
Opening Line: Ravens -3 and 46.5
Current Line: Ravens -2 and 47
The Ravens are coming off a loss for the second time this season, and it should be noted the first time that was the case, they got a 14 point road win. While we do have evidence that the Raven offense has taken a fairly significant step back from last season, they are in a bounce back spot against a Colt team that is not nearly as good as their defensive ranking or record suggests.
The Colts Charmin soft schedule starts its turnaround this week and we will see their 5-2 record inch closer to the .500 team they will be when all said and done. On the other side of the ball, the Raven defense is a nightmare for noodle armed Philip Rivers.
They will be able to contain the running game the Colts rely on, and when Rivers is put on the spot in this stage of his career, he will be a failure much more often than not. He has already accumulated six interceptions in the first half of this season, throwing two of them in both losses, and we will see a repeat this week.
Going further into the soft schedule for the Colts, they have played exactly one adequate defense in the Bears this season, and mustered only 19 points in that matchup. The Ravens unit is at least on par with that unit, and more opportunistic and will set the offense up in a lot of good spots this week.
The Colts defense is not putrid by any means, but they simply are not the Steeler defense that was able to beat the Ravens a week ago and I expect a true bounce back from the Ravens off of that loss. The Ravens are a team that will keep themselves in the playoff mix while the Colts are a team that will tumble as the season progresses. Take the Ravens to start that process, and laying less than a field goal.
Carolina Panthers at Kansas City Chiefs
1PM EST
Opening Line: Chiefs -10 and 52
Current Line: Chiefs -10.5 and 52
At long last, we will see the return of the league's best back in Christian McCaffrey. While Mike Davis filled in mostly admirably, he hit something of a wall in recent weeks. McCaffrey picks the right week to come back, as the Chiefs can be beaten by backs and he will be a huge boon for the Panthers chances of being competitive in this one, and will help the scoring pace if nothing else.
The McCaffrey return will also help Teddy Bridgewater, who certainly had a down game last week, and will give him some easier throws to make that still chew up yardage with the McCaffrey savviness. It would also be a good idea for the Panthers to get their top wide receiver in DJ Moore more involved, as we saw him ignored until absolutely needed last week. It is likely not a coincidence Bridgewater's struggles came in a game in which Moore was unutilized.
Obviously this week's matchup with the Chiefs is an incredibly difficult one for the defense, and the Chiefs will score as needed in most games. The Panthers defense remains one that is exploitable by the most average teams, with their pass defense being a relative strength and their rushing defense and pass defense against backs being their biggest weakness.
The problem therein is that Mahomes and company will crush their strength and their weakness will be amplified while trying to contain Mahomes. This matchup is one the Chiefs offense will toy with and essentially score at will.
On the other side, with a full complement of high end offensive weapons, the Panthers will be chasing points and will get enough of them to push the game over the total. The over is the avenue of attack in this one and is our betting play.
Houston Texans at Jacksonville Jaguars
Betting Play: Texans -6.5
1PM EST
Opening Line: Texans -4 and 51.5
Current Line: Texans -6.5 and 50.5
The most notable thing in this game is the Jaguars wholly waving the white flag on the season. They have manufactured an "injury" to starting quarterback Gardner Minshew and will start sixth round rookie Jake Luton.
The notable quote was something of the effect of "might as well see what we have." This was in reference to starting Luton over the NFL experienced Mike Glennon. In any event, Luton is not a player long on ability and with the putrid state of the Jaguars defense, there will simply be too much asked of him.
If this was a team with a high end defense that could get by running the ball and keeping the score low it might be a different story, but the exact opposite is true. The Jags defesne is impressive in their consistency, as they have allowed at least 30 points in six straight games.
Of course the Colts were the only team unable to hit that mark in week 1 as the Jags won, but have lost all six games since then. As an overall result, they have not lost a game by fewer than eight points since week 2 and their average margin of defeat in the last five weeks is exactly 14 points.
Now they have moved to their sixth round rookie with zero career starts against a that's already beaten them by 16 points this season. Texans quarterback Deshaun Watson had a season high 359 passing yards in that game (part of a string of four straight hitting the 300 yard mark) adding a trio of touchdowns and we are looking at essentially the same output here.
The Jaguars remain among the bottom of the barrel in the league in pass coverage and will continue to have no answers for the wide receivers of the Texans. They are also capable of being worn down against the run and given the new state of their offense, it is simply difficult to project them to be at all competitive in this matchup. Even less so than in recent weeks. Take the road favorite against a team that has given up.
🏈 Seahawks win and cover in Buffalo, over 🏈
🏈 Broncos win as underdogs in Atlanta, over 🏈
🏈 Titans win but don't cover against the Bears, over 🏈
🏈 Giants win as underdogs at Football Team, under 🏈
🏈 Chargers win a pickem against Raiders, over 🏈
🏈 Steelers win and cover at helpless Cowboys, over 🏈
🏈 Bucs win and cover against the Saints 🏈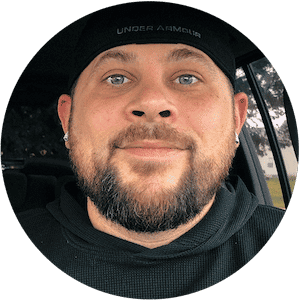 TJ Calkins
TJ Calkins was raised in a gambling loving household. He knew how to handicap horse races and follow line movements well before his tenth birthday. While sports betting remained a passion into adulthood, poker and Daily Fantasy Sports also became passions and remain as such today.