NFL WEEK 7 Review
October 26, 2020
I don't know how to quantify it, but I could feel the tides turning heading into this week after a rough start to the season. I said as much leading into this week's NFL expert picks against spread, and those Sunday plays did not disappoint, landing a perfect 4-0. Let's run through them.
✅ Win – Lions +2.5
This game had a screwy enough ending, but all signs pointed to a Lions cover in any event. I believe there were only five minutes of game time when they were not covering. With the underdog Lions leading by two points, Falcon running back Todd Gurley attempted to stay out of the end zone on a run, but was unable to.
This would have allowed the Falcons to kill the clock, kick a field goal and leave with a one point victory. Obviously the Lions needed to score once more late, and they were able to, as Stafford capped the game winning drive with a touchdown to Hockenson.
✅ Win – Packers -3.5
This was a no sweat easy winner. The Packers first touchdown came in the game's sixth minute and they were on cruise control from that point forward, covering the entire way. The 35-20 final makes the game seem closer than it actually was.
✅ Win – Titans Over 50.5
The 27-24 final makes this appear to be a narrow cover, but there were just seven points scored in the last eighteen minutes of the game, and those came early in the fourth quarter to secure the win. We were robbed of overtime when Gostkowski missed a 45 yard field goal at the end of regulation in what was a phenomenal game to watch.
✅ Win – Seahawks Over 57.5
This was a fun one on Sunday night, and the 37-34 final brough all the scoring action I thought we'd see. 98 passing attempts and 71 points is the recipe for success for both over betting and enjoyable watching.
❌ Loss – Bears +6
Monday night was the exact opposite of Sunday night, as the Rams won 24-10. Nick Foles was terrible for the Bears, but he got no help from Matt Nagy. The Rams are more susceptible to the run but Nagy called a 40-14 pass/run split. This poor play calling also buried our prop bets on David Montgomery.
The 4-1 week brings us to 14-20 on the season.
Prop Play Review
We had a modest win this week, with Monday night moving the week from a 5-2 mark to 5-4 as Nagy let us down with the play calling. Props now sit at 11-11 through two weeks.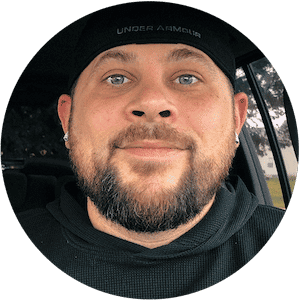 TJ Calkins
TJ Calkins was raised in a gambling loving household. He knew how to handicap horse races and follow line movements well before his tenth birthday. While sports betting remained a passion into adulthood, poker and Daily Fantasy Sports also became passions and remain as such today.