NFL Week 7 Best Bets
October 22, 2021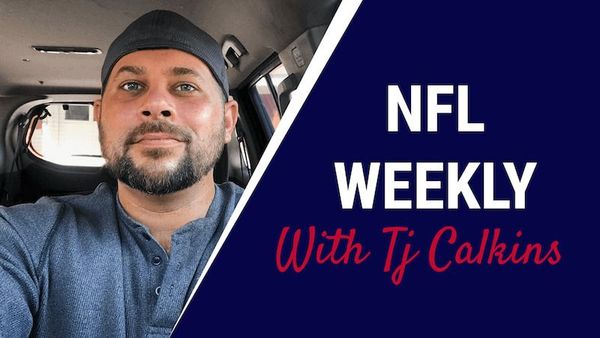 We are looking to continue rolling on our NFL betting picks and player prop picks. You will find the best picks and predictions for Week 7 below.
Be sure to check out all of our NFL Picks here.
Carolina Panthers -3 vs New York Giants
✅ The Giants real improvement was interrupted by an insane amount of injuries to skill position players. They have seen their quarterback, running back and top four wide receivers miss time recently, but are healthier now. The banged up team was blown out by two high end opponents the last two weeks. With health going back their way, they are in a bounce back spot.
✅ Panthers quarterback Sam Darnold played very poorly last week, and much due to mental mistakes. Playing in the stadium where he started his career and where things mostly went poorly cannot be a good recipe for a quarterback dealing with issues upstairs.
✅ The Panthers defense has been exposed as fraudulent. They started the year great against lower level teams, but have been beaten at every level since. The Giants will see that trend continue as they get back in the win column at home.
Kansas City Chiefs -4.5 vs tennessee Titans
✅ Chiefs games have averaged over 60 points per game this year, and that is not going to change any time soon. The arguable best offense in the league continues to not be complemented by what is the worst defense in the league. We will see Patrick Mahomes have something of a tennis match with Derrick Henry in terms of scoring back and forth.
✅ The Titans have been very similar to the Chiefs. Their defense continues to allow points and they remain extremely exploitable in the secondary. If you are thinking a matchup with the Mahomes lead Chiefs is the worst case scenario, you would be correct. However, like the Chiefs, the offense has been productive enough to counteract the defensive deficiency.
✅ This game sets up for points galore, and it would be fully unsurprising if it were the highest scoring NFL game this season. A total set at 57.5 points is very high. This game completely warrants it and it would be surprising if the winner did not score in the 40s.
Los Angeles Rams -15.5 vs Detroit Lions
✅ The Rams have become one of the league's elites. The offseason quarterback change is a big reason for that. They acquired Matthew Stafford from the Lions, and he has been every bit of what they hoped. The passing game has ascended to elite status and the rapport Stafford has with Cooper Kupp is truly dangerous.
✅ The Lions were on the other side of the offseason deal, and they now have Jared Goff at quarterback. Goff's limitations are now well known, and he leads a Lions offense that simply lacks juice. They have real difficulty scoring points and are not a team that can play from behind. This one will grow increasingly lopsided because of it.
✅ The Rams do not have a single area on either side of the ball where they are not superior to the Lions. The Lions will not be able to slow the Rams at any level, and will not be able to answer when they have the ball. This 15.5 point line growing is a testament to just how lopsided this matchup is.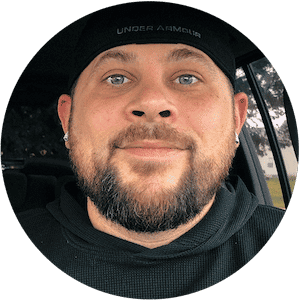 TJ Calkins
TJ Calkins was raised in a gambling loving household. He knew how to handicap horse races and follow line movements well before his tenth birthday. While sports betting remained a passion into adulthood, poker and Daily Fantasy Sports also became passions and remain as such today.