Week 6 NFL Picks – TJ's NFL Weekly
October 15, 2020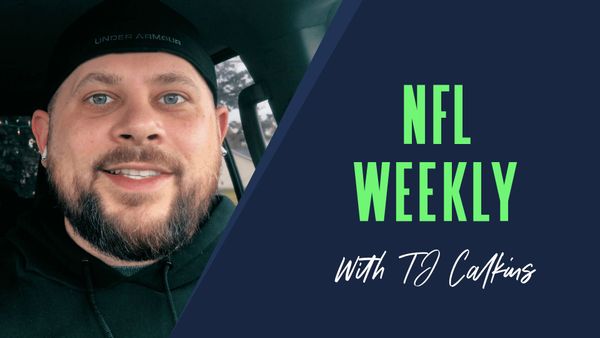 Week 6 has some notable teams on their bye week. I should more accurately say some notable offenses, as the Seahawks and Saints are on bye. They are joined by the Raiders and Chargers, bringing the total number of teams who have had their bye week to 10.
Knock on wood, we appear to be in good shape this week in terms of games being rescheduled due to COVID-19. We previously had Thursday Night Football rescheduled to make a double header on Monday night, but that should be the only change this week. Speaking of, be sure to check back for a Monday Night look at both betting and prop plays.
Speaking of prop plays, once you've read this article to completion, as I know you always do and never just skim down to the plays themselves, check back for our new weekly prop play piece. It has probably always been true, but in this year especially, player production is more predictive than team output, and props are a great way to add value to your bet slip.
Let's get to this week's NFL plays. Keep reading for full analysis on each game below.
| Matchup | Betting Play |
| --- | --- |
| Atlanta Falcons at Minnesota Vikings | Vikings -4 |
| Houston Texans at Tennessee Titans | Titans -3 |
| Cleveland Browns at Pittsburgh Steelers | Steelers -3.5 |
| New York Jets at Miami Dolphins | Over 47 |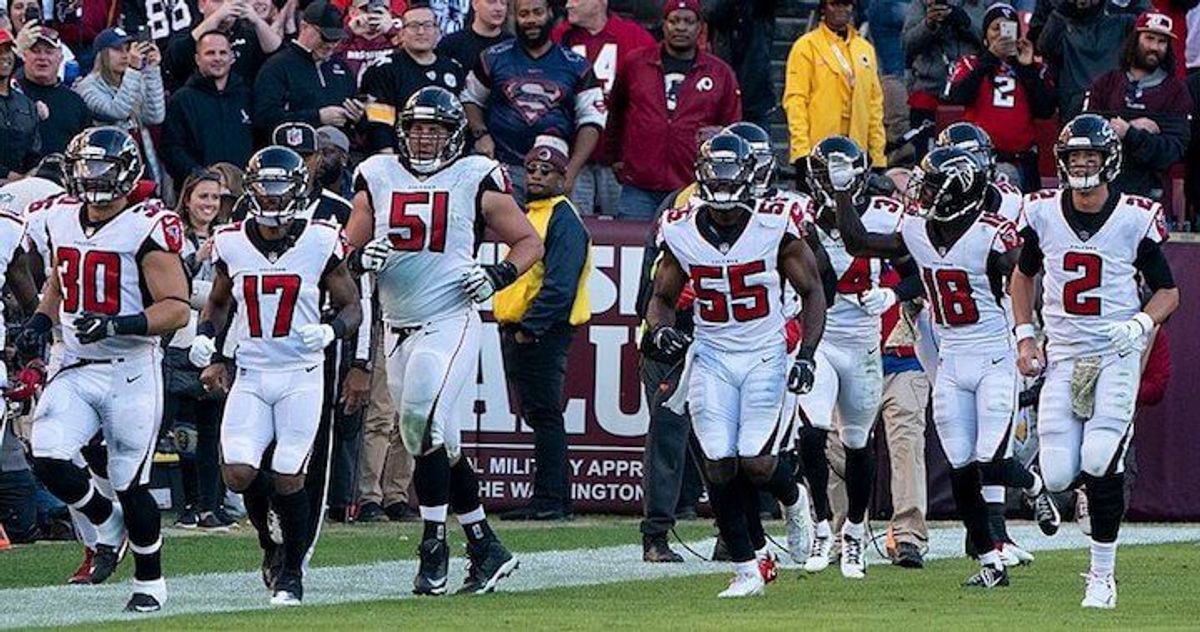 Atlanta Falcons at Minnesota Vikings
1PM EST
Opening Line: Vikings -3.5 and 57
Current Line: Vikings -4 and 54
After a beginning to the season that made the Vikings appear destined for failure, they have rebounded a bit, and have been competitive with very good teams. Their week 1 defensive disaster against Green Bay and their week 2 offensive face plant against Indy seem to be in the rear view. Since then they have lost by just 1 point each the undefeated Seahawks and undefeated Titans, while notching a win in Houston. The schedule finally softens for them as the lowly winless Falcons travel to Minnesota. The Vikings have reestablished their identity on offense, running the ball effectively and often, using balance and play action to keep defenses guessing. Both Dalvin Cook and Adam Thielen seem to be back to their old selves, with rookie wide receiver Justin Jefferson emerging as a viable threat. The Vikes are set to be without Dalvin Cook this week, but this lose little to nothing pivoting to high end backup running back Alexander Mattison. While they will be able to run as they please, it is the Falcons pass defense that is the most exploitable portion of that unit, particularly to tight ends. We could see a breakout and career game from tight end Irv Smith Jr. Only the Cowboys have allowed more points than the Falcons, and even with albatross Dan Quinn removed from around the team's neck, the defense as a whole has little chance of improvement under new leadership.
On offense, the Falcons run game is only remotely effective, and it took the league's worst run defense for Todd Gurley to have a good afternoon against the Falcons last week. Even with that effort, the result was still a loss at home. The passing game will be without Julio Jones once again this week, and if I'm honest, Matt Ryan's arm is showing symptoms of being cooked. The outside and deep throws are simply not getting there with the zip and velocity required. The Vikings secondary started the year of terribly, and still has some coverage issues from the corners, but the safeties help to cover up that wart, and I'm not sure Ryan is capable of keeping a scoring pace that this defense will allow against any competent team.
I view this four point line as an extremely friendly one for the favorites, and think the Vikings cruise comfortably to an easy win as they play ball control after hitting the splash plays early on.
Houston Texans at Tennessee Titans
1PM EST
Opening Line: Titans -5.5 and 55
Current Line: Titans -3 and 53
The line movement forced by the public in this game is an extremely puzzling one for me. The Titans remain undefeated after putting it on the previously undefeated Bills on Tuesday night, and remain one of the league's elite teams. I feel the oddsmakers opened this line too narrow, and despite that being the case, it was immediately bet down and bet down significantly.
The Texans were able to get their first win against the lowly Jaguars last week, and had easily their best offensive performance of the season. The Jaguars are an exploitable team in that regard, and more so than the Titans to be sure. The Titans secondary can have its troubles at times, but let me be clear, I don't believe they will be caught off guard and beaten by a high usage game for mediocre Brandin Cooks. Cooks had the look of being washed leading into last week, but he put up a massive game and a repeat simply feels impossible. Fellow wide receiver Will Fuller is a different story and he is a player that could have a big game. Even if that comes to fruition, the Texans will have a difficult time keeping a scoring pace with the Titans.
Going back to last season, when Vrabel made the quarterback change to Tannehill, the Titans have inarguably been one of the league's elite teams. Tannehill has played very well and he simply does not get the credit he deserves. Make no mistake, this team wants to pound the ball with Derrick Henry and control every facet of the game that way. So far this year, that Plan A has not really panned out, and they have turned to Plan B Tannehill and company, and he has carried the offense. I suspect we get our first game of the year where Derrick Henry carries the team to victory, and quite possibly a lopsided one. The Texans track record against backs this year has been egregiously bad. They were the only team thus far to make rookie Clyde Edwards-Helaire look good in week 1, and followed that up allowing nearly 200 rushing yards to a Raven committee in Week 2. Weeks 3 and 4 saw James Conner and Dalvin Cook have their way, and finally held James Robinson in check, but that was mainly due to lack of opportunity. Needless to say, once Henry gets rolling in this one, he will have a monster day, and the Texans will have little recourse. They will be turned one dimensional and the Titans secondary will look to turn opportunistic as the game gets out of hand. Take the Titans.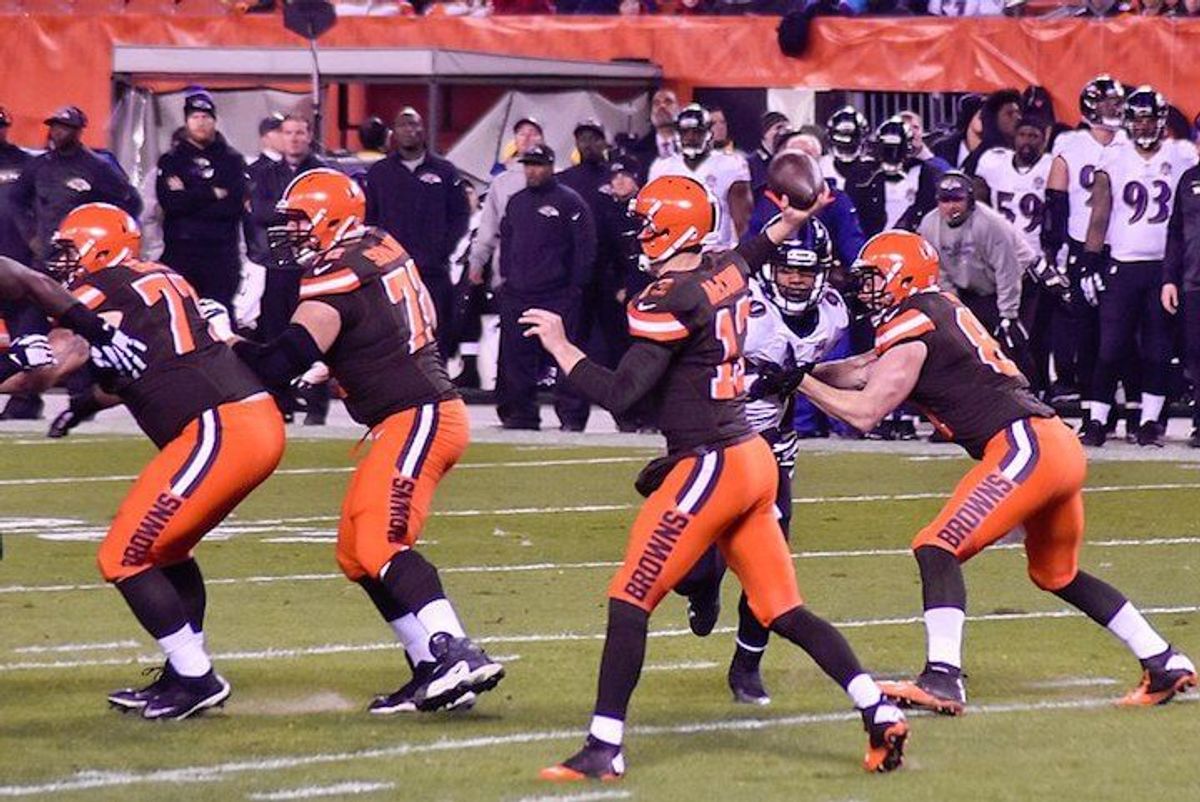 Cleveland Browns at Pittsburgh Steelers
Betting Play: Steelers -3.5
1PM EST
Opening Line: Steelers -5.5 and 51
Current Line: Steelers -3.5 and 51
ALERT ALERT!! The Cleveland Browns are playing meaningful football games in mid October. It's been awhile since that has happened. First place in the AFC North hangs in the balance of this game.
The Browns have been balanced and efficient on offense while the defense has done enough to get by. Make no mistake, there are real issues with that secondary, and the Steelers are a completely different animal than the Charger team they beat at home last week. While Rivers has no arm left to make intermediate, deep and outside throws, Roethlisberger certainly does, and boasts elite weaponry for those throws. I don't think the Steelers will mess about trying to establish a run game in this one, I think they will attack through the air and then go back to the run if and when they are comfortably ahead. The wide receiver trio of Diontae Johnson, Chase Claypool and Juju Smith-Schuester has quickly become the best in football, and one the Browns are unlikely to be able to keep in check on the back end. Add in the needed attention of tight end Eric Ebron and running back James Conner, and the Browns secondary will be unable to keep up.
The Browns offense is much better suited to play from ahead. The first quarter will be crucial for them if they are to stay competitive in this game, as a one dimensional passing attack in catch up mode will be a feast for the elite Steeler defense. To make matters worse, top wide out Odell Beckham Jr's status is up in the air.
The key for the Browns will be establishing the run early, something they would have a much easier time doing were top back Nick Chubb healthy and present. Kareem Hunt is very much a high end back as well, but is simply different than Chubb and grinding out yards and moving the chains on early downs is something he doesn't do nearly as well. Hunt will have to pick up that slack as the Steeler front is daunting.
All in all, the beginning of the season has been a resounding success for both teams, particularly the Browns, but they are in a bad spot on the road in this one, missing at least one if not two key offensive pieces. They will not be able to stop the Steeler passing attack and the Steelers laying just 3.5 is the way to go.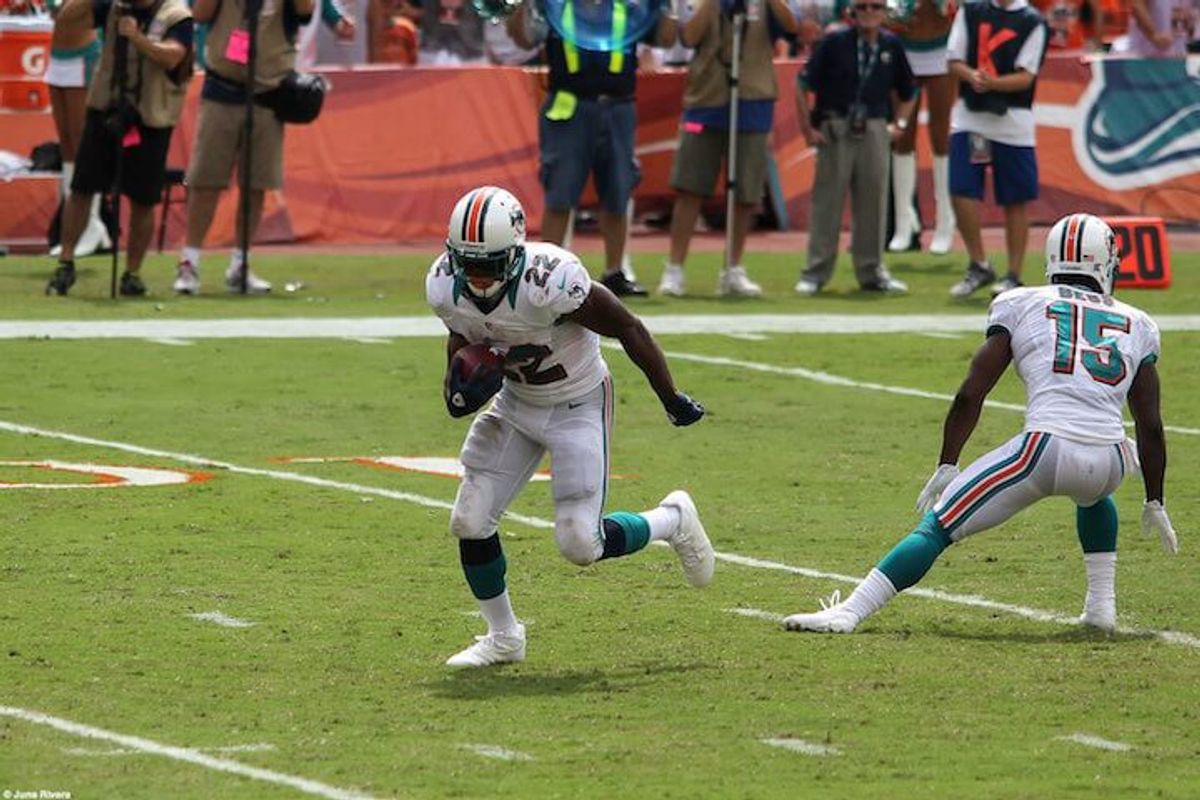 New York Jets at Miami Dolphins
4:05PM EST
Opening Line: Dolphins -8 and 49.5
Current Line: Dolphins -9.5 and 47
Alright, we know the Jets are horrific and head coach Adam Gase is the biggest con man in the history of NFL coaching, but sometimes that ineptitude presents us with opportunities. The 0-5 Jets had what would be called a "good" week for them in Week 1, allowing *only* 27 points to the Bills, in a 10 point loss. In the ensuing four games, they have allowed 134 points in four games, which is 33.5 per contest. They have allowed at least 30 in every single one of those games, and have an overall differential of -76, or -19 per game. This is some serious defensive and overall ineptitude. Of course, when it comes to the dysfunctional Jets, the answer to fix those problems was to release running back Leveon Bell this week. If you are thinking to yourself that running backs don't play defense, you would be quite correct.
On the other side of that coin, Ryan Fitzpatrick and the Dolphin offense has been exceptional in the same span that the Jets have been a disaster. They are just 2-2 in that four game span, but have scored at least 23 in each game and have averaged 29 in that span. I'm not sure I need to spell this out, but we get an offense that is cooking against a defense that can't stop anyone, and we have a recipe for many points.
Now, the Dolphins are also allowing 22 PPG on the season, so it's not as if they are a lock to blow anyone out like they did against a 49er team that simply did not show up last week. Their defense continues to struggle in coverage and even against an offense with problems like the Jets, they are highly liable to allow a good deal of points. With this being the case, instead of laying a figure on a favorite that could become a loser in garbage time, let's embrace those garbage time points and simply roll with the over. This is another line that was moved by the public after opening, and I think it was moved in a very wrong direction.
🏈Bears win as underdogs at the Panthers, over 🏈
🏈 Lions win and cover at the Jaguars, over 🏈
🏈 Redskins win as underdogs at the Giants, over 🏈
🏈 Ravens win but no cover at the Eagles, over 🏈
🏈 Colts win and cover against the Bengals, under 🏈
🏈 Patriots win but no cover against the Broncos, under 🏈
🏈 Packers win and cover at the Buccaneers, under 🏈
🏈 Rams win and cover at the 49ers, over 🏈
If I were to elevate one of these to a dedicated play, it would be the Rams. The Rams have been somewhat anemic on the road this year already, and we have to suspect some level of bounce back from the 49ers. For those reasons, this play was left on the cutting room floor.
Be sure to check back for prop bets and also a Monday night overview.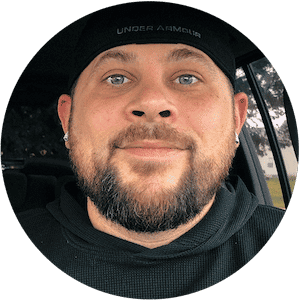 TJ Calkins
TJ Calkins was raised in a gambling loving household. He knew how to handicap horse races and follow line movements well before his tenth birthday. While sports betting remained a passion into adulthood, poker and Daily Fantasy Sports also became passions and remain as such today.