NFL Week 4 Betting Plays and Predictions by TJ Calkins
October 2, 2020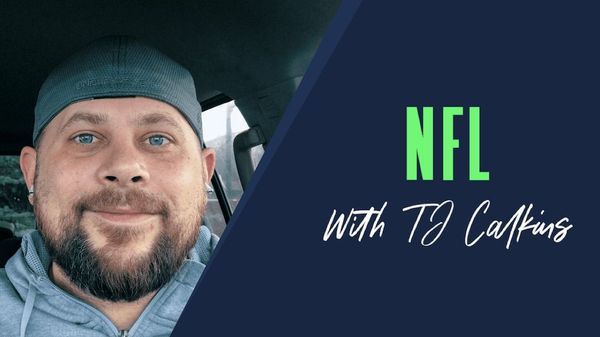 As we navigate through this unprecedented season, Week 4 has thrown a curve ball before the week even gets under way. We have our first rescheduled game of the season as members of the Titans organization had positive COVID tests. While the league was trying to hold out hope for playing this Titans vs Steelers game on Monday or Tuesday, they ultimately had to reschedule both the Titans and Steelers to have their bye week this week and play the game later in the season. The Titans were not the only team to be affected by this either. Their opponent last week, the Vikings, were forced to steer clear of their facility this week to be cautious and to administer proper COVID testing. The result of this was keeping one of the less cohesive teams we've seen through three weeks being banned from their own facility. They did not get to return or practice until Thursday of this week. That issue will pop up later in this piece.
This Week's Bets
Indianapolis Colts at Chicago Bears
1PM EST
Opening Line: pick em and 45
Current Line: Colts -2.5 and 43
I have been waiting impatiently for Matt Nagy to come to his senses and super glue quarterback Mitchell Trubisky to the bench, and that moment finally came in the second half of last week's game against the Falcons. He made the quarterback change in the third quarter with the Bears trailing 23-10, and was rewarded in a big way by Nick Foles. The offense got what it had been missing from the quarterback position, and that is best described as competence. Foles was a gun slinger in comeback mode, but was quite effective despite the defense knowing a pass heavy approach in comeback mode was the game plan. In under a half of play, Foles went 16.29 for 188 yards, three scores and one pick. Most importantly he brought the team all the way back to win the game. Also notable is Foles unlocked extremely high end wide receiver Allen Robinson, who truly produced for the first time this year and will no longer be held back by the Trubisky experience. With the Chicago defense remaining a higher end unit, the offense having a competent passing game will make them quite a formidable team each week. The passing game will also help the running game, which has trouble getting going with Trubisky, and should see more space with a quarterback that is at least a moderate threat.
The Colts have shifted to being a favorite in this game in Chicago, and I'm not entirely sure as to why. I illustrated how differently the Bears need to be viewed differently, but the Colts are being viewed through rose colored lenses at this point in the season. They are 2-1 against three very bad teams, and both wins have come in the comfort of home for them. Their only road game, at Jacksonville, a team that most projected to be the worst in the league, was a 27-20 Week 1 loss. This is now seemingly forgotten as they got gimmie home wins against the mess of the Vikings and the equally large mess of the Jets. Quarterback Philip Rivers will continue to have a limited skill set and I think his age and arm is going to have a hard time adapting to outdoor games as the season progresses. He had the comfort of the west coast for his entire career until this season and the arrow will be pointing downwards on him as the season progresses, particularly on the road. The Bears will be able to press the advantage of him being a poor or incapable deep ball passer at this point in his career, and I think we are in store for a multiple turnover game. He's already thrown three interceptions this season and his only clean game was the one against the Jets in which he only had to throw 21 times against a team that just allowed a Brett Rypien lead Denver team drop 31 points on them on Thursday night.
I like the trend for the Bears on both sides of the ball in this spot and want to suck up every bit of this home underdog value.
New Orleans Saints at Detroit Lions
1PM EST
Opening Line: Saints -4 and 56
Current Line: Saints -4 and 54
The 1-2 Saints go on the road to meet the 1-2 Lions. The Saints name value has them set as a four point favorite in this game, but this is a team that looks like it could be in for a fall from grace this season. First and foremost, Drew Brees (the criticisms are wholly on this season, have always been a huge fan of the player) looks like an extremely diminished version of himself. Brees isn't a quarterback that will have his accuracy fall off a cliff, instead we are seeing the arm strength fall off a cliff. He looks completely incapable of throwing the deep ball and is instead fully reliant on short and intermediate passes and on Alvin Kamara, who has been the league's best back this season. It is highly questionable whether top wide out Michael Thomas returns this week from a high ankle sprain, and I would guess the team will err on the side of caution and hold him out one more week. Tight end Jared Cook may miss this game as well and we could be heading for a spot where the Saints have difficulty scheming offensive success while still hiding Brees arm deficiencies.
On the other side of the ball, the Saints pass defense has the look of the dumpster fire that we have seen sporadically in previous seasons. They got a pass in Week 1 as it was fairly obvious Tom Brady was not yet in sync, but the last two games have painted a totally different picture. Derek Carr and Aaron Rodgers have combined to go 49 of 70 for six touchdowns and zero interceptions. Add in the fact that Rodgers was missing Davante Adams in that game and we have a five alarm fire for the Saints secondary. In previous years we have seen wide receivers essentially be the exclusive problem for the Saints secondary, but tight ends are gouging them this year as well. In week 1, Buccaneer tight ends combined for a 6/47/1 line on 10 targets. In week 2, Darren Waller went full hulk smash and dropped 12/105/1 on 16 targets. In week 3, the Packer trio of tight ends dropped a 8/104/2 line on 10 targets. Add it all up and the Saints have allowed 28 catches for 290 yards and four touchdowns on 38 targets. I am not one that is a true believer in Lion tight end TJ Hockenson's skill set in the passing game, but he should absolutely be in for a day on Sunday. Also buoying the Detroit passing attack will be Kenny Golladay likely resuming his full time alpha role at wide out for the Lions. He played last week against the Cardinals and was quite effective, putting up a 6/57/1 line on the Cardinals despite not playing a full complement of snaps.
The writing on the wall in this game is that the Saints are likely going to be forced to keep pace as the defense continues to wilt, and that has been a losing recipe for them each of the last two weeks. I am unsure if they will be able to right this ship this season, but going on the road against a capable passing offense is likely not that spot. I lean the Lions win this game outright, but when also getting four points with the home dog, it is a spot to jump on.
Arizona Cardinals at Carolina Panthers
Betting Plays: Cardinals -3.5 Over 51
1PM EST
Opening Line: Cardinals -3.5 and 51
Current Line: Cardinals -3.5 and 51
As I look at this game and more importantly the line, I can only think "recency bias is a helluva drug." Last week we saw the Panthers win on the road and we saw the Cardinals lose at home. The hapless Panther defense allowed just 16 points on the road and the high powered Cardinal offense scored just 23 points at home. Seemingly forgotten with these events is that the Cardinals scored 54 points the first two weeks against two of the league's better defenses. Also forgotten is the Panthers allowed 65 points the first two weeks against two middling offenses. Of course, identifying outliers versus trends is always going to be one of the greatest strengths a sports gambler can have, and I feel quite certain the results from week 3 for each of these teams will be outliers as we look back.
We've discussed the Panthers here before, and even without Christian McCaffrey, I still expect them to score in the high teens to mid 20s every week. We are likely looking at a score in the 20s this week as the Cardinals have allowed a score in the 20s to both competent offenses they've played this season, leaving out the Dwayne Haskins lead Washington Football Team. There has been chatter of how "good" the Cardinals have been against wide receivers this year, and I am simply not sold on that. They have played the 49ers sans Deebo Samuel and Brandon Aiyuk, the aforementioned WFT and a Lions team whose top receiver was just being reassimilated and did not have to throw to catch up, as they were winning. I think we get a spot where those figures level out as the Panthers try to keep pace in this one.
On the Cardinals side, we have seen a beautiful connection between Kyler Murray and Deandre Hopkins, and a fun passing game overall. What has been somewhat missing on the offensive side of the ball is an explosive running game. Kenyan Drake has been quite adequate as the lead back, but has not had that explosion and difference making game as of yet this season. Well, this is the week it's going to happen. Brace yourself for the numbers allowed to running backs through three weeks for the Panthers. 69 carries for 347 yards and seven (!!) touchdowns. Wait, there's more. On the receiving side, running backs have caught 32 of 37 targets (!!) for 220 yards and no scores. Yes that is right. Yes they have allowed 567 yards to backs through three games. Yes they have allowed seven touchdowns to backs through three games, and those numbers are going to increase this week. The Cardinals, with the running game unlocking the offense to do as it pleases, will score at will and will show why both the line and the total in this game are set far too low. We have two plays to make in this game as the scoring pace I project for the Cardinals in this one should smash both the line and the total.
Minnesota Vikings at Houston Texans
Betting Play: Texans -3.5
1PM EST
Opening Line: Texans -4 and 49.5
Current Line: Texans -4 and 53.5
It is a rare occurrence when we call a Week 4 game a must win game, but with these 0-3 teams, a loss this week effectively ends the season and playoff hopes for the loser of this game. Neither team has played an easy schedule to this point, but the 0-3 record is easier to put on the schedule for one of these teams than the other. The Vikings have lost to the Packers, Colts and Titans. While this is a formidable enough trio, I see it as paling in comparison to the Texans trio of losses in the Chiefs, Ravens and Steelers. This is a rough year to be matched up with the AFC North and the Texans are already feeling the pain of that scheduling.
Now, I don't want to mislead, neither of these teams are a good football team by any means. There is just a less bad team in this matchup, and it is the Texans. After facing the Ravens and Steelers defense in the past two weeks, the Vikings, specifically their secondary, is going to feel like a scrimmage against a high school team for them. The Vikings have already allowed a pair of 300+ yard passers this season, and the only reason it was not three is the Colts having such a comfortable lead and not needing to throw more than 25 times. This will be the game where Deshaun Watson truly meshes with the WR corps he has in the absence of Deandre Hopkins. We have seen inconsistent effectiveness and usage from their trio of receivers so far this season, but they are set up to have a field day in this matchup. Will Fuller could pop off one of his signature massive games, but even if not, we have seen Brandin Cooks and Randall Cobb get much closer to being on the same page with Watson. This Vikings secondary is a mess and one that will be exploited.
What could be worse than just a mess of a secondary? A secondary that is incredibly young and lost their game planning and practice time the week of a road game. We touched on the COVID related issues for the Vikings in the intro, and I think there are just too many hurdles to expect a team that has shown little competence to be competitive in this spot.
On the Vikings side, if they are to have any chance in this spot, Dalvin Cook will have to take over with the running game at the onset and keep that ball rolling throughout. Any lead for the Texans is likely a death knell for the Vikings in this spot. The same does not hold true for the Texans, as even if they do fall behind, the Vikings secondary is one that will give liberally and allow anyone back into a game with them.
I would lean the Texans in any event, but having theVikings removed from practive and their facility for the majority of the week in a road game will be too much to overcome. Take the Texans here.
Buffalo Bills at Las Vegas Raiders
4:25PM EST
Opening Line: Bills -2.5 and 49.5
Current Line: Bills -3 and 52.5
We saw the Raiders topple back down to Earth last week, losing 36-20 in New England after a 2-0 start against the Panthers and Saints. We know the Panthers are quite beatable and we think the Saints are too, but there is a trend in the wins versus the loss. The first high end defense faced by the Raiders rendered them essentially non competitive. Leading into the season, we thought the Bills were going to fall into the category of high end defense, but that has not been the case so far. They have allowed 28 points to the Dolphins and 32 points to the Rams in consecutive weeks, and have played a point differential of just +7 in those two wins. They won by 10 at home in week 1 against the Jets, but that has proved to be a fairly ugly win in retrospect, given the nature of the Jets. They now travel to the death star, where the Raiders are 1-0 with an impressive win over the Saints, and may actually be in a spot where injuries improve their chances of winning. They look to be without both rookie wide outs in Bryan Edwards and Henry Ruggs for this game. So how is that a good thing? Well, these underdeveloped players are taking away looks from the trio of skill position players who have easily been the most effective for the Raiders. Those players are Darren Waller, Josh Jacobs and Hunter Renfrow. We will see a steady dose of this trio, who truly bring drive sustainability to the table, no matter how badly Gruden wants explosive passing plays.
On the Bills side, Josh Allen has made steps forward in his development so far this season, but I have to take that with a grain of salt. Each time I've thought he was taking a step in the past, we saw an implosion game, and that is very much in the range of outcomes here. Even if he is at the same level he's been so far this season, we should see a highly competitive game here. I don't believe the Bills are as good as their 3-0 record suggests, and their defense has suddenly become the larger concern. With the Raiders looking so sharp in their home debut, I am expecting a repeat and another upset win, but getting three points could also be the difference in this one. Take another home dog in the Raiders.
🏈 Cincinnati wins and covers against Jacksonville 🏈
🏈 Cleveland wins as an underdog in Dallas 🏈
🏈 Seattle wins but doesn't cover in Miami 🏈
🏈 Tampa Bay wins and covers against Los Angeles Chargers 🏈
🏈 Baltimore wins and covers against Washington 🏈
🏈 Rams win and cover against the Giants 🏈
🏈 Chiefs win and cover against the Patriots 🏈
🏈 Philadelphia wins as an underdog in San Francisco 🏈
🏈 Green Bay wins and covers against Atalanta 🏈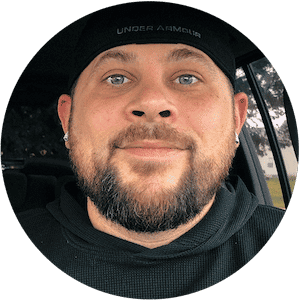 TJ Calkins
TJ Calkins was raised in a gambling loving household. He knew how to handicap horse races and follow line movements well before his tenth birthday. While sports betting remained a passion into adulthood, poker and Daily Fantasy Sports also became passions and remain as such today.