NFL Week 17 Betting Plays and Predictions
December 31, 2020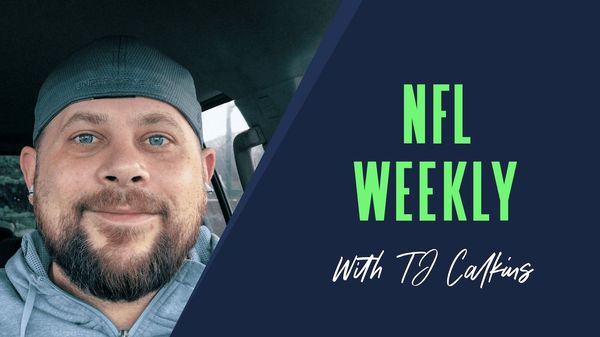 While there was never much doubt, contrary to what some would have had you believe, we have reached the conclusion of the 2020 regular season.
The NFL never considered any actual cancellation, and did mostly a good job dealing with virus issues when they emerged, we still were forced to navigate what will be the weirdest season we will ever see. It was apparent looking ahead and even more so in hindsight, the lack of a real training camp and preparation entering the season made this season more of a crapshoot than the rest, and I certainly fell victim to that early in the season.
Fortunately the league itself and our plays leveled and progressed as the season went on, and the addition of prop plays brought us back to profitability after that abysmal start.
I want to take this opportunity to say thanks for following the NFL Picks Ussportsbonus.com and signing up with your betting providers through our site. We will continue to churn out the completely free content, and appreciate your support in return. From all of us here, wishing you and your families a safe, happy and healthy new year!
On to week 17. We have some teams with nothing to play for except improving draft position and we have a surprising number of teams with everything to play for. There are still 18 teams live for 14 playoff spots, with only seven teams having clinched a spot and just the Chiefs having clinched a bye.
There is an argument for a plethora of plays this week, but I have narrowed it to my favorite four. I will notate the ones that were close to making the cut at conclusion, but for now, let's jump into the dedicated plays, first in a video followed by motivations and betting picks in text.
NFL Week 17 Preview and Picks
New York Jets at New England Patriots
1PM EST
Opening Line: Patriots -10 and 43
Current Line: Patriots -3 and 39.5
This is our sole play of the week that does not involve teams vying playoff life or seeding. Don't look now but the Jets have won two straight against both the probable playoff bound Rams and Browns. Adam Gase is detached enough from reality that he believes he could keep his job into next year, and has earned two wins as proof of that ignorance.
Those wins cost the franchise the opportunity to draft Trevor Lawrence and now the Jets are locked into the second selection of the draft, but the same does not hold true for the six win Patriots. There are nine teams within a single win of them, so the draft order will be in flux for them, depending on the result of this game.
We know the Jets will have no problem playing all out to win after already setting the franchise back with the sacrifice of Lawrence. I do not believe the same holds true of the Patriots. We know Belichick attacks any competitive advantage he can muster, and knowing the playoffs are out of reach, I believe he covertly but purposely makes sure there is not another win this season. We saw last week this team is wholly anemic on offense and no longer daunting on defense, and even if wins were coveted right now, they would be difficult to come by. The Pats are also missing their best defensive payer in Stephon Gillmore and are in disarray at quarterback. This is simply a spot where two bad teams are playing, only one would benefit from losing and the other seems to be laser focused on winning.
The 10 point opener on the Pats was utterly laughable and the movement was correct, but it is still an incorrect line. The Jets should be favored in this game and will win. I have no qualms with a money line play at the play figure, but we deal in point spreads in this column, so the Jets +3 is the play.