NFL Week 17 Betting Plays and Predictions
December 31, 2020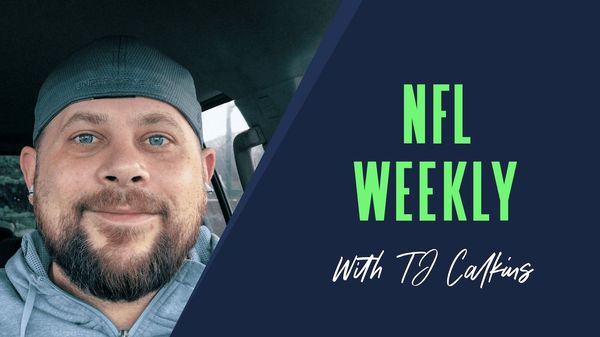 While there was never much doubt, contrary to what some would have had you believe, we have reached the conclusion of the 2020 regular season.
The NFL never considered any actual cancellation, and did mostly a good job dealing with virus issues when they emerged, we still were forced to navigate what will be the weirdest season we will ever see. It was apparent looking ahead and even more so in hindsight, the lack of a real training camp and preparation entering the season made this season more of a crapshoot than the rest, and I certainly fell victim to that early in the season.
Fortunately the league itself and our plays leveled and progressed as the season went on, and the addition of prop plays brought us back to profitability after that abysmal start.
I want to take this opportunity to say thanks for following the NFL Picks Ussportsbonus.com and signing up with your betting providers through our site. We will continue to churn out the completely free content, and appreciate your support in return. From all of us here, wishing you and your families a safe, happy and healthy new year!
On to week 17. We have some teams with nothing to play for except improving draft position and we have a surprising number of teams with everything to play for. There are still 18 teams live for 14 playoff spots, with only seven teams having clinched a spot and just the Chiefs having clinched a bye.
There is an argument for a plethora of plays this week, but I have narrowed it to my favorite four. I will notate the ones that were close to making the cut at conclusion, but for now, let's jump into the dedicated plays, first in a video followed by motivations and betting picks in text.
NFL Week 17 Preview and Picks
New York Jets at New England Patriots
1PM EST
Opening Line: Patriots -10 and 43
Current Line: Patriots -3 and 39.5
This is our sole play of the week that does not involve teams vying playoff life or seeding. Don't look now but the Jets have won two straight against both the probable playoff bound Rams and Browns. Adam Gase is detached enough from reality that he believes he could keep his job into next year, and has earned two wins as proof of that ignorance.
Those wins cost the franchise the opportunity to draft Trevor Lawrence and now the Jets are locked into the second selection of the draft, but the same does not hold true for the six win Patriots. There are nine teams within a single win of them, so the draft order will be in flux for them, depending on the result of this game.
We know the Jets will have no problem playing all out to win after already setting the franchise back with the sacrifice of Lawrence. I do not believe the same holds true of the Patriots. We know Belichick attacks any competitive advantage he can muster, and knowing the playoffs are out of reach, I believe he covertly but purposely makes sure there is not another win this season. We saw last week this team is wholly anemic on offense and no longer daunting on defense, and even if wins were coveted right now, they would be difficult to come by. The Pats are also missing their best defensive payer in Stephon Gillmore and are in disarray at quarterback. This is simply a spot where two bad teams are playing, only one would benefit from losing and the other seems to be laser focused on winning.
The 10 point opener on the Pats was utterly laughable and the movement was correct, but it is still an incorrect line. The Jets should be favored in this game and will win. I have no qualms with a money line play at the play figure, but we deal in point spreads in this column, so the Jets +3 is the play.
Tennessee Titans at Houston Texans
Betting Play: Titans -7.5
4:25PM EST
Opening Line: Titans -4.5 and and 56
Current Line: Titans -7.5 and 56.5
If we could draw up the worst possible scenario for the Houston Texans defense, it would be this exact spot. The Titans are coming off laying an egg in Green Bay in a snow game, and one in which their daunted running game never truly got going. The loss last week means the Titans are playing with their playoff lives on the line, and that would include a home playoff game next week with a win.
The Texans defense has been a target of this piece and the prop betting piece for weeks now, and this week will be no different. We do not have player props available at the time of this writing, but I would be shocked if Derrick Henry's rushing prop was anywhere shy of 120 yards. The Texans get gashed at all levels of their defense, but are most friendly to backs, and the matchup with Henry and the Titans is the worst ne they can imagine in that regard. In the first matchup between these divisional foes, Henry turned 22 carries to 212 rushing yards and a pair of scores, and added a pair of catches for 52 yards. I am aware this sounds sensational, but that may have been a floor level outcome.
It is not just the Titans that have had their way with the Houston defense. Over the past five weeks, despite not playing a single high end offense, they have allowed at least 25 points in every single game, and have allowed 36 or more in two of the last three. The list of teams putting these points on them looks like the following: Bengals, Colts, Bears, Colts, Lions. Needless to say, this matchup is a nightmare in comparison to those offenses, and I expect the Titans to essentially score at will.
The Texans will be able to score some points, as the Titans secondary remains beatable, and the high total on the game reflects that, but they will not be able to keep pace. It is not ideal to lay more than the full touchdown here, but I do not think it matters. Titans in a landslide in this one.
Arizona Cardinals at Los Angeles Rams
Betting Play: Cardinals -3
4:25PM EST
Opening Line: Rams -4.5 and 42.5
Current Line: Cardinals -3 and 40.5
The Rams keep falling farther and farther from grace, and their offense very well could have hit rock bottom for this one. They lost quarterback Jared Goff and now will also be without high end receiver Cooper Kupp for this matchup with the Cardinals. They will also be missing their top two running backs. Their offense, which has struggled of late, could be in for true anemia as John Wolford makes his first career start.
Both of these teams will be fighting for their playoff life, as both teams could be left out with a loss, but a win for either puts them in.
Neither of these teams has been playing at a high level by any means, but the Cardinals are simply healthier. The Rams defense has often had to carry them, but the entire onus will be on that side of the ball in this matchup. Even with the defense and a healthy offense, the reeling Rams are coming off losses to the Seahawks and Jets. The Cardinals are also coming off an ugly loss to the 49ers but should have all their offensive weaponry available for this game, and their scoring defense is on a nice three game stretch. That scoring defense should be all that's needed against this version of the Rams, and the Rams will have to hope for a Bears loss to see the postseason as the Cardinals punch their ticket with a win.
The line movement on this one is obviously unideal and it happened quite quickly, but it is still very squarely in play, as Arizona should get the job done here.
Washington Football Team at Philadelphia Eagles
Betting Play: Football Team -2
8:20PM EST
Opening Line: Eagles -4 and 42.5
Current Line: Football Team -2 and 43.5
The Sunday Night game brings us our last game of the regular season, and will decide the winner of the NFC East. This division remains the worst in football, but someone has to win it, and only the Eagles are eliminated entering this week.
The Giants and Cowboys play earlier in the day, and the winner of that game will stay live for the division, but either would need Washington to lose, as they control their own destiny.
The Football Team controls their own destiny, and what's more, they are healthier at a very opportune time. All signs point to Alex Smith and Terry McLaurin to be back out there for the offense, and they will rejoin running back Antonio Gibson who returned last week. All they will need from the offensive side of the ball is competence, as the matchup with Philly is one Gibson is quite capable of taking over on his own.
The offense just needs competence because this defense is a high end one in the league, and we saw the wheels begin to fall off for Philly quarterback Jalen Hurts last week. It has been six weeks since they allowed any opponent to score more than 20 points and they have 11 takeaways in that span. That includes an interception in every single game and a total of three defensive touchdowns. They will own the Eagles and their rookie quarterback and it will simply be a case of the offense not putting them in bad spots in order for Football Team to waltz into the postseason.
Bears +5.5 – This team has been much tougher since they figured out that David Montgomery is their best offensive player, and they match up well with Green Bay, but I'd feel much more comfortable getting the full touchdown.
Browns -9 – The Browns secondary is bad enough to get beat by replacement players, and while I think it's a near certainty they win, the margin needed is enough to keep it from being a dedicated play.
Dolphins +3 – The Bills have little to play for and very well may rest key players. However, without that news I can't put the full faith behind the Dolphins. If that news comes however, elevate the Dolphins to dedicated play, as they need a win to make the postseason.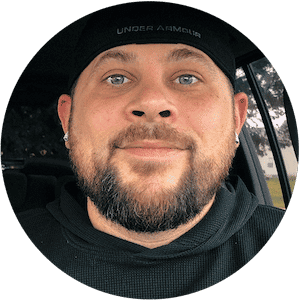 TJ Calkins
TJ Calkins was raised in a gambling loving household. He knew how to handicap horse races and follow line movements well before his tenth birthday. While sports betting remained a passion into adulthood, poker and Daily Fantasy Sports also became passions and remain as such today.