NFL Week 17 Prop Betting Plays
January 2, 2021
We have a typical Week 17 on our hands, where some teams are resting starters and others may not play a full game. We also have our typical win and in scenarios for teams, which means a handful of players in those spots can be counted on for workloads.
If we had a prop line for every single player this week, we would make an absolute fortune. Since the bookmakers know this, they are very scarce in releasing prop lines, and have many games still off the board less than 24 hours before kick off. With the unfortunate lack of lines, we have just three plays on two players for this week's prop NFL picks.
Betting Play: Over 65.5 rushing yards
The Cowboys, for as bad as they are, enter a must win game with the Giants that is, well, quite winnable. It should be noted that when Zeke gets fed, they find more success than their average outcome. In the eight games that Zeke got more than 14 carries, the team went 4-4, while they went 2-5 in the games he received 14 carries or fewer. This is most notable because one would think they would give themselves every advantage they could, but nothing is certain with McCarthy. Assuming the team is aware of statistics like this, we can expect the volume to come for Zeke. With his rushing prop set at 65.5 yards, he will need it to hit the over, but when the volume comes the over should come easily as well. In the games he received those 15 carries, he had at least 66 rushing yards in eight of them, and averaged 84.4 yards per game. He averaged just 43.7 yards in all other games. Also favorable for Zeke is the matchup, which he has already beaten once this season. He tallied 91 yards on 19 carries and I am looking for the Cowboys to go with what works in the run game, and the over on Zeke.
Betting Plays: Over 4.5 receptions and over 51.5 receiving yards
Andrews has quietly been wildly reliable and steady through the latter portion of the season. In his last five games he has caught at least five balls and accumulated at least 61 yards in every single game. He has been a model of consistency, and like Elliott, has already beaten this matchup once this year. He turned nine targets to six catches for 51 yards and a score in the first matchup with Cincy, and will do so again. His props are set as if Baltimore might have the luxury of pulling their starters, which of course they won't, as this is a must win for playoff life. His reception prop of 4.5 and yardage prop of 51.5 are clearly below the sample of what to expect from him, and we will be attacking the over on both.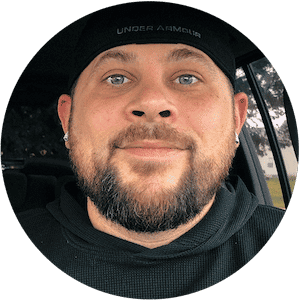 TJ Calkins
TJ Calkins was raised in a gambling loving household. He knew how to handicap horse races and follow line movements well before his tenth birthday. While sports betting remained a passion into adulthood, poker and Daily Fantasy Sports also became passions and remain as such today.