NFL Week 17 Best Bets
December 31, 2021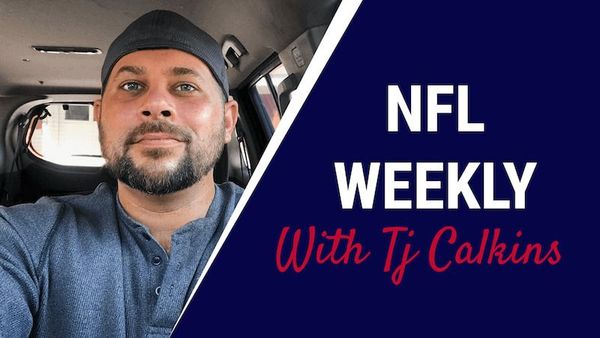 We are looking to keep rolling on our NFL Week 17 betting picks and player prop picks. You will find the best picks and predictions for Week 17 below.
Even with the new health and safety protocols in place, we are going to see COVID bring more key absences down the stretch. We have already seen the Vikings have their quarterback knocked out for this week. We have also seen the Football Team lose their top running back and offensive option. More on that one later. This is another week to be careful on just how many betting plays you are putting onto your bet sheet.
This week is yet another, now the fourth in a row, that is difficult if you are looking to be a volume bettor. The spreads are generally sharp but even without sharp betting lines, player availability is wildly important and can change at the drop of a dime. Again we had to dig deep to identify the best plays. We did well enough last week, going 1-1 witht he Broncos offense going MIA in the second half costing us our perfect sweep. We will be looking to continue that success. We have narrowed the plays for this week down to the three best available.
Be sure to check out all of our NFL Picks and Predictions.
Philadelphia Eagles -3.5 vs Washington Football Team
✅ As if the advantages for the Eagles weren't wide enough already, Antonio Gibson landed on the COVID list for the Football Team. Gibson will be out Sunday. He has been the true focal point of an offense that has been fully unable to get any passing game going. The Football Team has not eclipsed 20 points scored in any game in a month and a half.
✅ The Football Team defense had a stretch where they played above their station. That is over now and they are being lit up by divisional opponents. Namely, the Cowboys and these Eagles. This game is fourth in a stretch of four where they play only the Cowboys and Eagles. The result in the first three was three losses and an average margin of loss of 19.7 points.
✅ The hot Eagles have won five of six and now control their own playoff destiny. They are hot on both sides of the ball. They have allowed 18 or fewer points in four straight games. That streak will continue against a rudderless WFT offense. They have also scored 27 or more in their last five wins. Another trend likely to continue after seeing the lifeless WFT on Sunday Night Football last week.
Betting Pick: Eagles -3.5
Miami Dolphins +3.5 vs Tennessee Titans
✅ The scorching hot Dolphins travel to Tennessee to try to extend their seven game winning streak. Ironically, if the playoffs started today, this exact matchup would be one of the first round matchups in the AFC. Of course, a win and a loss created by this matchup will shake things up, so that will not be the case next week. It is truly amazing that the Dolphins now possess a playoff spot after starting the season 1-7.
✅ The Titans have tried, but are simply not the same team without Derrick Henry. Their run game lacks the same juice, and understandably so. Their pass game has had mixed results and we have seen Ryan Tannehill turn it over far too much. This is a problem against a Miami defense that brings relentless pressure and that is high end in creating takeaways.
✅ The Dolphins are finding an identity on offense. They are running their offense through rookie wide receiver Jaylen Waddle and he is rewarding them for it. The chemistry he has with Tua Tagovailoa is very real, and the volume role is bringing real production. Look for that to continue against a truly exploitable Tennessee secondary.
Betting Pick: Dolphins +3.5
Los Angeles Rams -3.5 vs Baltimore Ravens
✅ The Rams are a hot team that has overtaken the Cardinals for the lead in the NFC West. They have won four straight and are looking quite good on both sides of the ball. Their defense is quietly stepping up, allowing just 15.8 points per game on the current four game win streak.
✅ The offense continues to lead the way for the Rams after a lull in November. During the winning streak they are averaging 29 points per game. They are now walking into perhaps the currently most exploitable matchup in the league with the Ravens dreadful secondary. We saw the Ravens allow 525 passing yards last week, with 404 of those going to wide receivers. There will be no answer for Cooper Kupp and the Rams wide receivers and that trend will continue.
✅ The Ravens offense has been a shell of what it was early in the season. Even if Lamar Jackson plays, he will not be a difference maker of any sort. The last time this team scored more than 22 points in any game with Lamar Jackson on the field was November 7th.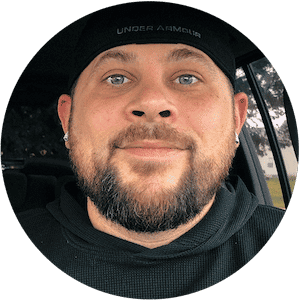 TJ Calkins
TJ Calkins was raised in a gambling loving household. He knew how to handicap horse races and follow line movements well before his tenth birthday. While sports betting remained a passion into adulthood, poker and Daily Fantasy Sports also became passions and remain as such today.