NFL Week 16 Betting Picks and Predictions
December 23, 2020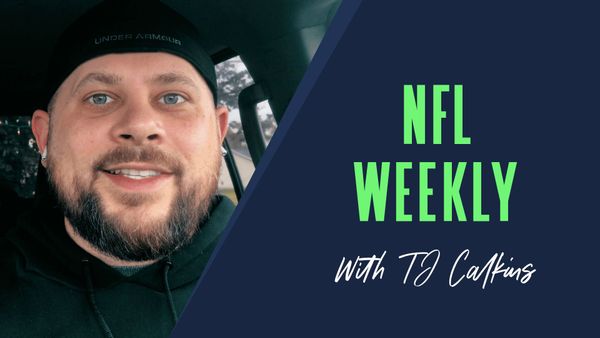 Week 16 is upon us, and I hope that means you are playing in many of your fantasy league Super Bowls, in addition to locking in the NFL picks from this column. I know I dug a hole early in the year, but we are officially out and into profit moving into this week.
We have 11 teams in the league officially eliminated from playoff contention, and there will be more this week. Some teams will win their games and still be eliminated only due to other teams in the race also winning.
There will also be some teams that do not want to win, namely the Jaguars. They lucked into Trevor Lawrence on Adam Gase and the Jets incompetence last week, they won't be so dense as to return the favor. If that Jets win didn't occur last week, they would be a wildly attractive home dog against the Bears this week. Since they will lose at all costs, we will have to sit that one out.
What we will have this week are three barking dogs, and by that I mean very live underdogs that are in great spots while getting points, with an under mixed in. We will also have one favorite on Monday Night that should roll on a team with nothing left to play for, but you will have to check back Sunday for that piece. Also check back Saturday for prop plays, but we have our Friday, Saturday and Sunday plays ready, let's get to them.
Minnesota Vikings at New Orleans Saints
Betting Plays: Vikings +7 and under 51
4.30PM EST, Christmas Day
Opening Line: Saints -6.5 and 52.5
Current Line: Saints -7 and 51
This Christmas Day game should be a tight one, and that is mostly because the Saints offense is not operating at peak capacity. Michael Thomas has hit injured reserve and he joins Marquez Callaway and Deonte Harris on that list. Now all signs point to Tre'quan Smith missing this game with an ankle injury, and that will likely leave the Saints with just Emmanuel Sanders and Juwan Johnson at wide receiver.
Johnson appears to be a sub replacement level player. Granted it is a small sample, put Johnson has eight targets on the season. He has caught two passes for 16 yards. I find the lack of wide receiving ability for the Saints quite alarming, as I think the Vikings are most exploitable on the perimeter. The Saints are not a team that will run a power run ball control offense with their top back in Alvin Kamara, so the outcome of this game may very well come down to Sean Payton's game plan.
It may be prudent for this to be a game for a heavy workload for Latavius Murray, who is much more of a straight line grinder than Kamara is. If this is not the game plan, we might see a lack of open pass catchers and see Brees struggle, and in turn, have trouble scoring.
On the other side of the ball, the Saints pass rush has been an exceptional quality for their defense, and they will need to show up from cover to cover on Friday. If and when the offense has trouble scoring, the Vikings will be able simply hand the ball to Dalvin Cook often, and that in and of itself will be a perfect opportunity for the Vikings. They can shorten the game, use play action to slow the rush and play a close game.
If some plays are made in the passing game, and make no mistake, Thielen and Jefferson are more than capable, the Vikings could be playing from ahead, and that is a perfect recipe for them against a Saints team simply lacking pass catchers. This is a phenomenal spot to take the points and also take the under, as I see that as set far too high.
Strong presence in US
Wide range of betting options
Generous bonus offers
Get $1000 bonus
Great promotions
Best Multi interface platform
Easy registration process
Get $1000 bonus
One of the Largest Gambling Sites in the US
Offers Casino, Sportsbook & DFS
Great Promotions
Get $1000 bonus
Cincinnati Bengals at Houston Texans
1PM EST
Opening Line: Texans -8.5 and 45
Current Line: Texans -8 and 46
This line is perhaps the biggest head scratcher of the year, and I understand how saying "the Bengals are getting far too many points" comes across. However, we saw them beat the Steelers last week and we can now confidently say they move from helpless to capable with Finley under center and most importantly, not Brandon Allen.
Gio Bernard finally looked healthy as well, and the defense showed up. Now, could this be a one week anomaly? Absolutely. Here's the thing of it. Even if both the running game and defense take a step back, it will not matter a great deal in this matchup.
The Texans without Will Fuller are simply an anemic offense. They have now played three games since his PED suspension They are 0-3 in those games, have not eclipsed 20 point scored in any game, and average 15.7 points scored. That's just the offense though, and that is the better side of the ball for the Texans.
The Texans have allowed at least 25 points in each of the last four weeks and are allowing 29.7 points per game on the current losing streak. They remain an absolute sieve to the run and do not have a redeeming quality at any level. Their incompetence truly cannot be overstated. With Finley and any level of competence under center for the Bengals, the Texans should not be favored. They certainly should not be favored by more than a score. No matter who it is, their opponents will score on accident against the Texans, and any remotely competent team playing them and getting eight will be an auto play.
Strong presence in US
Wide range of betting options
Generous bonus offers
Get $1000 bonus
Great promotions
Best Multi interface platform
Easy registration process
Get $1000 bonus
One of the Largest Gambling Sites in the US
Offers Casino, Sportsbook & DFS
Great Promotions
Get $1000 bonus
Tennessee Titans at Green Bay Packers
Betting Play: Titans +3.5
8:20PM EST
Opening Line: Packers -4.5 and 55.5
Current Line: Packers -3.5 and 56
This is certainly the game of the week, as these teams have 21 teams between them and I am glad we have it on a prime time island. It also offers an extremely nice betting opportunity, as I believe one of these teams to be fraudulent. If you've read this column for more than a year, you already know who, and I don't believe much has changed since last season with these two teams as the playoffs approach.
The Titans are built for playoff football, and are now creating a yearly trend of becoming an offensive juggernaut through the tail end of the season. They have won four of their last five and remain on a torrid scoring pace. They have scored at least 30 points in each of their last five games and are averaging a ludicrous 37.4 points in that stretch.
The one loss was a memorable shoot out with the high end Browns, and is forgivable as they have beaten two other playoff teams in that stretch. I believe this matchup with the Packers sets up better for them, mainly because Derrick Henry is set up to hulk smash in this game. While the Packers can be beaten by the passing game, and Tannehill has played at an elite level, this game will be Henry lighting it up.
The Packers, despite an 11-3 record and protecting a lot of leads, allow 4.5 yards per carry to opposing backs, and have allowed 14 rushing touchdowns. This is simply a team that can be fully exploited by a high end running game, and the Titans will do just that. Aaron Rodgers has returned to form this year and played quite well, but he has hidden some warts that this team still has. They have gone away from the running back centric approach of 2019, but alarmingly cannot run the football this season. They have been forced to rely on wide receiver production, despite playing something of a simple schedule.
They have played just three games against teams with winning records and are just 1-2 in those games. Their only win to speak highly of at any level was all the way back in Week 3 against the Saints. Since then, they were blown out by the Bucs in Tampa and lost a close game in Indy. Much like 2019, this is a team that has an elite record, but is not an elite team.
I believe we see the cream rise to the top on Sunday Night Football, and that means a Titans win as they jockey for top positioning in the AFC South. Seeing as it is Christmas, we get the gift of 3.5 points with them to boot.
Strong presence in US
Wide range of betting options
Generous bonus offers
Get $1000 bonus
Great promotions
Best Multi interface platform
Easy registration process
Get $1000 bonus
One of the Largest Gambling Sites in the US
Offers Casino, Sportsbook & DFS
Great Promotions
Get $1000 bonus
Bucs win and cover at Lions, over
Cardinals win and cover against 49ers, over
Raiders win as underdogs against Dolphins, over
Broncos win as underdogs against Chargers, over
Browns win and cover at Jets, under
Steelers win and cover against Colts, under
Bears win and cover at Jaguars, under
Football Team wins and covers against Panthers, under
Ravens win and cover against Giants, under
Chiefs win and cover against Falcons, under
Rams win as underdogs at Seahawks, over
Eagles win and cover at Cowboys, over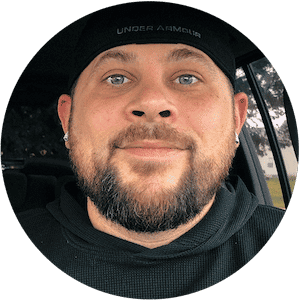 TJ Calkins
TJ Calkins was raised in a gambling loving household. He knew how to handicap horse races and follow line movements well before his tenth birthday. While sports betting remained a passion into adulthood, poker and Daily Fantasy Sports also became passions and remain as such today.