NFL Week 15 Betting Picks and Predictions
December 17, 2020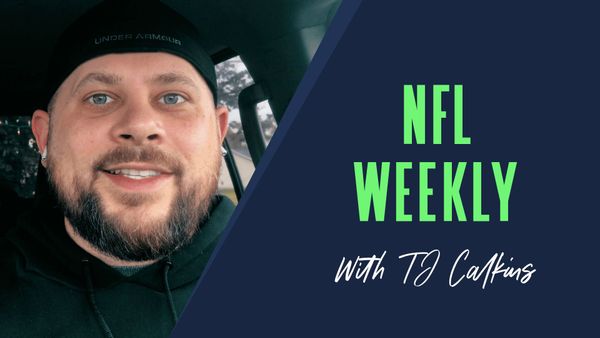 As the regular season winds down, we have just one or two weeks where the majority of our betting plays will be truly identifiable early in the week. In the coming two weeks, more so week 17 than week 16, we will have some playoff seeding decided and will see teams rest key players, but often do not get that news until later in the week.
With no worries on that front this week, we can operate as normal. This week also introduces the late season Saturday night football double header. This has become commonplace but all of our plays will come from the shortened Sunday slate this week. We have a healthy amount of NFL Picks on Sunday however, with four games and five plays making the cut, so let's get to them.
Houston Texans at Indianapolis Colts
1PM EST
Opening Line: Colts -6.5 and 52
Current Line: Colts -7 and 51
To say that the Texans are a bad team gotten worse due to injury and suspension would be an understatement. To say they are completely reeling and will be hard pressed to be competitive with any competent team would be a more accurate depiction of their current state. The Bears were unable to blow out any opponent this season, but the Texans helped remedy that as they allowed a 36-7 drubbing.
On offense, the Texans remain unable to competently run the football and are now hindered by the decimation of their wide receiving corps. The have lost Will Fuller to suspension and Randall Cobb to injury for the remainder of the season. They also have Brandin Cooks and Keke Coutee banged up and certainly not playing at 100%. Chad Hansen is currently operating as their top wide out. This is somewhere between patchwork and rag tag and will simply not be a recipe for scoring points.
The Houston defense might make the offense look good. They continue to let running backs feast on them and additionally allowed low end Mitchell Trubisky to have arguably the best game of his career last week. Combine the Texans rushing defense deficiency with the matchup this week, and we get a nightmare or a perfect dream, depending on the perspective. The Colts have elevated highly talented rookie Jonathan Taylor to lead back duties, and he ran all over the Raiders last week in an easy win.
The matchup this week is as cake as they come, and Taylor and the Colts will control this game front to back, as Houston will be both unable to stop the Colts, nor will they be able to remotely keep up a scoring pace. Take the Colts to roll once again against a non competitive Texans team.
Seattle Seahawks at Washington Football Team
1PM EST
Opening Line: Seahawks -3 and 45.5
Current Line: Seahawks -6 and 44.5
This game might now bring the most non sensical line movement of the week. The Seahawks woes over the last month and a half were covered up by a home matchup with the Jets last week. They have lost three of their last six and four of their last eight, and are just 1-3 in their last four road games. The only win came against a reeling and bottom of the barrel Eagles team.
They also lost at home to a similar Giants team two weeks ago, and are simply not the team that was taking the league by storm to start the season. Additionally the Seahawks have just two wins by more than one score on the season, and those were both in home games. Even if this matchup were against a pushover team, the Seahawks are simply not a sound bet on the road, let alone on the East coast for an early start.
The Football Team is dealing with some injuries, most notably to high end rookie running back Antonio Gibson. I expect him to be out this week, but there is still a chance he plays. Quarterback Alex Smith is also banged up, but he is more likely to play. Even if Smith misses, there is no mammoth fall off to Dwayne Haskins at this point in their respective careers, and it is not the offensive side of the ball that makes WFT attractive as a home dog here.
WFT has won four straight, and it has been on the back of their defense. They have not allowed an opponent to eclipse 17 points over that span and the defense is playing at the highest level of any team in the league at the moment.
Even if they give up a few additional points this week, and even if they lose the game, Seattle is not a team that pulls away in games nor wins them decisively. The opening line of getting a field goal was an attractive one, but with the line movement and now at +6, it moves them to must play territory.
Kansas City Chiefs at New Orleans Saints
Betting Plays: Chiefs -3 and over 51.5
4:25PM EST
Opening Line: Chiefs -3 and 51
Current Line: Chiefs -3 and 51.5
This is certainly the game of the week by any measure, and one quite sure to entertain. By some small miracle, Patrick Mahomes played only four games indoors in his college career and has played just one such game thus far in his NFL career.
The college games brought the video game numbers you might expect and he went for a tick under 400 total yards last year in Detroit. We are going to get more of that, and the Tyreek Hill speed that simply can't be touched on grass, will even be more dangerous in the dome.
The 12-1 Chiefs have won eight straight and bring an 11 point average margin of win to the table. They are quite obviously the class of the league and laying just three points in this spot feels disrespectful. They are additionally a perfect 6-0 on the road, despite their defense having a little bit of a tougher time away from home of late. They allowed 31 and 24 points in their last two road wins, and I expect a very similar outcome in this game.
The Saints defense has played well for the majority of this season, but the matchup they are tasked with this week is essentially unfair. The play of Mahomes and Kelce combined with the speed of Hill will simply be too much for them to hope to contain. What New Orleans will need to do is keep a scoring pace if they are to keep this game close. They will do just that as Taysom Hill has performed admirably since taking over, and we saw last week he is far from incapable of getting Kamara involved in the passing game as well.
It's Hill's rushing however that will bring explosive plays and keep drives alive, and I think it fair to expect the winning team to be easily into the 30s in this game. Of course that will be the Chiefs and this sets up for an easy favorite with over game. Be sure to tune in for this one, it will be fun.
Cleveland Browns at New York Giants
Betting Play: Browns -4.5
8:20PM EST
Opening Line: Browns -3 and 46
Current Line: Browns -4.5 and 44.5
The Giants run of improbable wins was halted last week, as the anemic offense was simply too anemic to keep up with the Cardinals at home. Daniel Jones and top corner James Bradberry will be missing for the Giants, as well as offensive coordinator and play caller Jason Garrett.
In a favorable turn of events for Browns fans, this will mean unceremoniously fired former head coach Freddie Kitchens will be calling the plays for this anemic offense. As a Browns fan myself, it is fun to think about that level of incompetence at the helm for an opponent. Add in that journeyman Colt McCoy will be under center, and it becomes just a mouthwatering spot for the Browns defense.
The Browns offense shouldn't have to do much in this one. After too much passing last week and not enough Nick Chubb, I expect them to get back to the basics and ride Chubb to an easy ball control win on the road. The more the Browns run, the more success they tend to find with the play action passing, and it won't take the lighting up of the scoreboard that it took for many of their previous wins in this matchup.
The Giants simply can't score enough on their defense to force that shootout score. I think the Browns easily win by multiple scores given the state of the Giants, and they are an easy play on Sunday Night.
Titans win and cover against Lions, over
Rams win and cover against Jets, under
Bucs win but no cover at Falcons, under
Dolphins win and cover against Pats, under
Vikings win and cover against Bears, over
Ravens win but no cover against Jags, over
Cardinals win and cover against Eagles, under
49ers win and cover at Cowboys, over
TJ Calkins
TJ Calkins was raised in a gambling loving household. He knew how to handicap horse races and follow line movements well before his tenth birthday. While sports betting remained a passion into adulthood, poker and Daily Fantasy Sports also became passions and remain as such today.