Week 13 NFL Picks – Picks and Predictions by TJ Calkins
December 4, 2020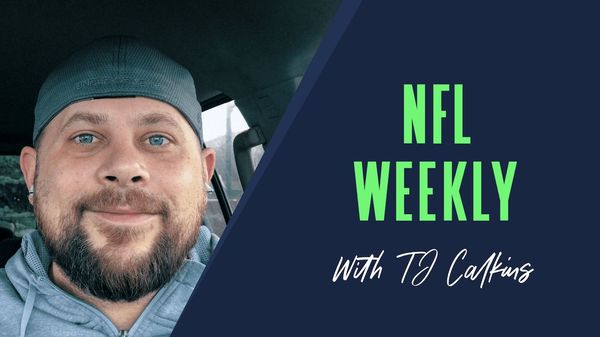 Thanks for stopping back for NFL week 13 betting plays. Before diving into week 13, let's go back and quickly review how we did on the week 12 NFL Picks.
With one of our Sunday plays being pushed all the way back to Wednesday, the review piece didn't happen this week. That Steelers play got home for us, but was sadly our only win due to some ugly beats on Sunday. Derek Carr and the Raiders absolutely peed the bed last week, mustering only six points against the Falcons.
Despite that anemic showing, our over 54 play in that game only fell five points short. Truly maddening experience there. That was bad but it was ony to be outdone by Chiefs -3.5 and Chiefs over 56. The Chiefs held leads of 17-0 and 27-10, and the latter was still with plenty of time left in the third quarter.
Even if the Chiefs stop scoring completely, surely the over gets there for the split, right? No, not to be. The Chiefs didn't score again and the Bucs scored exactly 14 more points for the half point cover. With the Steeler win and cover on Wednesday, we went 1-3 on game plays for the week bringing the season total to 23-28-2 on the season. We did have once cancelled prop play on Jonathan Taylor for a push, but the other three were easy wins. The 3-0 prop play week brings us to 27-26 on the season. Let's get to NFL Week 13.
This week has some scheduling anomalies forced by the multiple movements of the Steelers vs Ravens game. We have a doubleheader on Monday Night and an additional game on Tuesday. What this means is a shorter slate on Sunday, but we will have three games to cover in the normal Monday Night piece. Keep a look out for that as well as the prop betting piece over the weekend. Let's get to this week's plays.
Detroit Lions at Chicago Bears
1PM EST
Opening Line: Bears -3 and 45.5
Current Line: Bears -3 and 44.5
The Lions defense has been something of a turnstile for the majority of this season, and that will not change this week. After a 3-3 start, the wheels have come off for the Lions.
They have lost four of five since that start and are allowing 32.6 points per game in those five games. They are currently sorting through the aftermath of a head coach firing and have dealt with a multitude of key injuries. They will once again be without top playmaker Kenny Golladay on offense, and will likely be without D'andre Swift as well, despite him clearing concussion protocol.
Their matchup with the Bears defense is not an attractive one, despite that side of the ball having a real hiccup in Lambeau last week. The Bears defense is very tough at home, and are allowing just 19.2 points per game at home. And have allowed 19 or fewer in four of those five games, with the Saints being the 26 point scoring outlier. They also rank eighth in the league in scoring defense overall. The skeleton crew the Detroit offense is bringing to the table will not be in for a pleasant trip.
While we are on the topic of scoring defense, the Lions are second worst in the league and are in danger of passing Dallas for that top/bottom spot, even after the Cowboys woeful start. They simply cannot stop backs and even allowed always anemic Duke Johnson to have a useful statistical line against them last week. David Montgomery had his best game as a pro last week and with this matchup on deck, he should absolutely be licking his chops as he will control this game.
With Montgomery doing everything the Bears wish to do on the offensive side of the ball, Trubisky can just be a game manager and hopefully continues to feed volume to Allen Robinson. Even if not, the Bears have advantages on both sides of the ball, and I think this is a spot to take advantage of a line not nearly wide enough.
Indianapolis Colts at Houston Texans
1PM EST
Opening Line: Colts -3.5 and 53
Current Line: Colts -3.5 and 51
We touched on how friendly the Lions are to backs in the previous game. Well the Texans are worse, and dare I say, considerably worse. Enter an explosion spot for high end rookie running back Jonathan Taylor.
Two games ago, it appeared the Colts were ready to hand him the keys to the backfield, as he was the absolute driving force in a quality win against the Packers. We were ready to see what Taylor can do with a full workload, and then 2020 struck. Taylor was placed on the COVID list and missed last week's game, but will return for this mouth watering matchup. The Texans are a perfect stylistic matchup for what the Colts want and need to do to have success. Pound the rock and just mix in passing, while hiding the noodle arm of Philip Rivers. The Texans will oblige any team willing to commit to the run against them, and I think we see Taylor control this game.
On the other side of the ball, the Texans took a hit they simply could not afford this week. Top offensive option and playmaker Will Fuller was suspended for the remainder of the season for PED use. We have to wonder if that is the reason he was able to enjoy physical health for the first time in his career this season, but that is neither here nor there.
The Texans are also missing Randall Cobb and now have a completely underwhelming group of pass catchers, headlined by Brandin Cooks and Keke Coutee. Life without Fuller will be far less fun for Deshaun Watson and I expect real difficulties for the Houston offense as a whole, as they simply do not run the ball well, and cannot adapt in that fashion.
The Colts will win both sides of the ball, and should control this game throughout. I have been critical of the Colts schedule, but the more difficult portion got a lot easier with two matchups with Houston sans Fuller, and they will now simply continue to take advantage of one of the league's softest schedule.
New Orleans Saints at Atlanta Falcons
1PM EST
Opening Line: Saints -3.5 and 47.5
Current Line: Saints -3 and 45
This is a rematch from two weeks ago, a game the Saints controlled on both sides of the ball and cruised to an easy 24-9 win, that if watching the game, felt much wider.
After a rocky start to the season and losing two of their first three, the Saints have rattled off eight wins in a row, and the defense has been absolutely dominant over the last four weeks. Their pass rush has been a monster and they are allowing an insanely low seven points per game over those last four weeks. Yes, last week's game against the quarterbackless Broncos is an outlier, but they haven't allowed more than 13 points in any game since November 1st.
Notable statistical output in this four game stretch are 14 sacks and 12 turnovers. For reference, eight teams do not have 12 takeaways on the season. As mentioned, one of those games was against Matt Ryan and the Falcons, and the pass rush owned Ryan, and likely will again. Ryan was sacked eight times in that game and threw two interceptions. The Falcons can't lean on a run or screen game to slow that pass rush down, and I see another anemic offensive output against the Saints coming.
On the other side of the ball, Taysom Hill made his first start at quarterback in their win against the Falcons, and is 2-0 in that role. His passing efficiency was very good against the Falcons and he has multiple rushing touchdowns in both games he has started. He has been able to take the pressure off Alvin Kamara, as Kamara is not at full health, and keep the offensive output high while not needing to lean on their top offensive weapon.
Whether or not you are a fan of Hill, he keeps the chains and scoreboard moving, and the Saints will continue to have success with him under center, and he only has room for improvement. The Saints will continue to lean on what is working and working well, and will notch another win in this one.
Vikings win and cover against the Jaguars, over.
Jets win as large underdogs against the Raiders, over.
Titans win but don't cover against the Browns, over.
Seahawks win but don't cover against the Giants, under.
Cardinals win as underdogs against the Rams, over.
Packers win but don't cover against the Eagles, over.
Patriots win and cover against the Chargers, over.
Chiefs win and cover against the Broncos, over.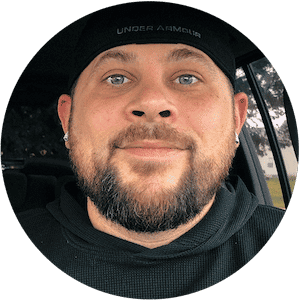 TJ Calkins
TJ Calkins was raised in a gambling loving household. He knew how to handicap horse races and follow line movements well before his tenth birthday. While sports betting remained a passion into adulthood, poker and Daily Fantasy Sports also became passions and remain as such today.