NFL Week 13 Best Bets
December 3, 2021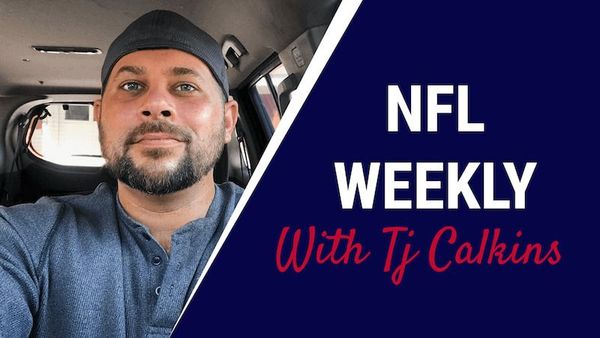 Let's keep rolling on our NFL betting picks and player prop picks. You will always find the best picks and predictions for Week 13 below.
This week has four teams on bye. Three of those teams are completely in the playoff picture. No matter which way you slice it, bye weeks this late in the season are wildly significant for playoff contenders. This week should be one that belongs to heavy favorites. Essentially many teams need to simply hold serve against terrible teams in favorable matchups. That statement holds true for the Vikings, Cardinals, Buccaneers, Dolphins, Chiefs, Colts, Eagles, Rams and 49ers. I would be utterly shocked if the majority of the above listed teams didn't win and cover this week. That said, there are three teams that truly stand out as betting play. Let's explore.
Be sure to check out all of our NFL Picks and Predictions here.
Tampa Bay Buccaneers -10.5 vs Atlanta Falcons
✅ Previous results between two teams are certainly not always indicative of what to expect now. That said, the Buccaneers shalacking of the Falcons earlier this season is absolutely repeatable, and should be expected. While the Bucs have not played to potential in recent weeks, they remain an elite team in the league. The Falcons on the other hand, have fewer bright spots than the Texans or Jets.
✅ The Falcons offense has become a tragedy during the absence of Calvin Ridley. Kyle Pitts will absolutely be a dominant force in the future, but is understandably not carrying the offense during his rookie season. The reliance the Falcons have had on Cordarrelle Patterson borders on embarrassing. An eight year vet that has never had a statistically significant season before this one is truly telling.
✅ This divisional matchup will be a blowout in the NFC South. The 23 point blow out in the first meeting may be the better result of the two meetings. The Falcons offense is a one man show that can easily be slowed. The Bucs offense is complete against a low end unit.
Betting Pick: Buccaneers -10.5
Indianapolis Colts -10 vs Houston Texans
✅ Whew, what a mismatch for the Texans, and at the wrong time. The Colts started the year slow but are one of the better teams in football right now. They lost a nail biter to Tom Brady in a one score game last week. Now they get to take the close loss anger out on a terrible team.
✅ The Texans defense had a plus point last week. They only allowed 21 to the hapless Jets in a loss. They were good enough against lesser competition, no matter how bad the Titans outgained them. The gist is they can't hang with any team that can make the scoreboard truly move.
✅ The Texans have not scored more than 22 in ten straight games. They have scored fewer than 14 in seven of those games. The Colts have scored fewer than 30 in just one of their last nine. There is no universe where the Texans hang with Jonathan Taylor and the Colts.
Miami Dolphins -6 vs New York Giants
✅ Don't look now but he Dolphins are the hottest team in the NFL. Their defense has reverted back to the one that owned 2020. They are now owning 2021 once again and facing a great matchup.
✅ The Giants fired Jason Garrett as their offensive coordinator two weeks ago, but nothing has changed. It's been seven games since they hit the 27 point precipice, and that is not a high bar. The 16.5 point per game average is no winning recipe.
✅ Tua and the Phns are back and ready to roll on the sad Giants. Kadarius Toney looked like a bright spot for the Giants, but he's out once again. The line has moved all the way to -6, but I'm still on it.
Betting Pick: Dolphins -6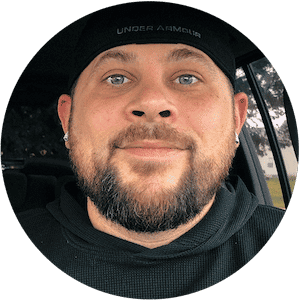 TJ Calkins
TJ Calkins was raised in a gambling loving household. He knew how to handicap horse races and follow line movements well before his tenth birthday. While sports betting remained a passion into adulthood, poker and Daily Fantasy Sports also became passions and remain as such today.