NFL Betting Plays and Predictions – Week 11
November 20, 2020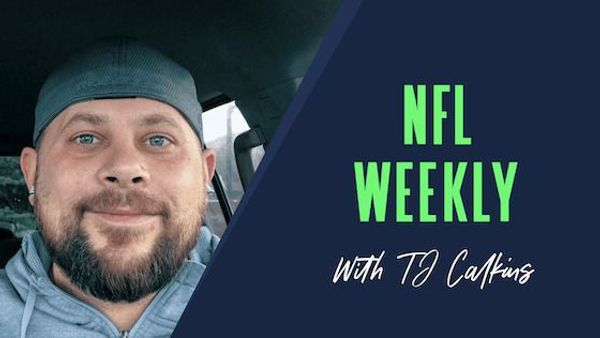 Thanks for stopping back for Week 11. This week has a bit of a different feel than previous weeks, particularly from the perspective of totals, as I believe we have easily the fewest amount of 50+ point total thus far this season.
Is it a coincidence that this is happening when weather starts playing hell with given games, particularly those in cold weather cities? Maybe, but weather has already struck some games this year, particularly in Cleveland.
The Browns last two home games have been truly plagued by wind, leading to low scoring affairs and their home game this week is sure to be a wet one. Wind could also play a factor, but that is currently not a certainty. We have also seen some defenses gel together over the course of the season after the absence of training camp, but we have also seen a handful implode.
This week was the toughest yet as I looked to the best plays to make. After running through the list of games, there was not a single total on the slate that jumped out as a point of attack. I did find two sides I was very interested in playing, and then on Friday morning the news cycle brought about another play during the writing of this piece.
Of course the big piece of news Friday morning was that the Saints would be passing over Jameis Winston and playing Taysom Hill in relief of Drew Brees. This creates a play in this game, but it just might not be on the side you're probably expecting. Let's get to the NFL picks and predictions of the week.
This Week's Betting Plays
| Matchup | Betting Play |
| --- | --- |
| Atlanta Falcons at New Orleans Saints | Saints -3.5 |
| Green Bay Packers at Indianapolis Colts | Packers +1.5 |
| Miami Dolphins at Denver Broncos | Dolphins -3.5 |
| | |
| | |
Atlanta Falcons at New Orleans Saints
Betting Play: Saints -3.5
1PM EST
Opening Line: Saints -7.5 and 52.5
Current Line: Saints -3.5 and 50
Without skipping a beat from the intro, we dive right into this game. We knew Drew Brees was going to miss this game for the Saints, and the assumption was that Jameis Winston would step in while Taysom Hill still ran a separate package of plays, as he does with Brees.
The news broke Friday morning that Winston would not be part of the game plan and that it would be Hill full time under center. I was wholly uninterested in the Saints with Jameis taking snaps, but that takes a full turn with Hill. Jameis is an inaccurate turnover machine that simply does not fit with the Saints skill player grouping.
We saw last year the terrible spots his turnovers put his defense in, and the difference is quite apparent with the play of the Buccaneers defense this season vs last. That was my worry for the Saints this week, but that worry has been alleviated. Now, is Hill an accurate passer? No he is not. But that is not what makes him effective. He is dual threat in the mold of some combination of Tebow and Lamar Jackson, and he and Kamara will make the offense hum. I certainly do not believe him to be any worse than Lamar Jackson as a passer, so the 2019 Ravens offense with better RB play might be a good measuring stick, and we know how effective that offense was.
The Saints defense has certainly picked up their play in recent weeks, allowing just 16 points combined in their last two wins. This is a bit of what I was talking about in the intro when I said some defenses were coming together later in the season, and that is not shocking given the timeline of 2020.
The Saints have forced seven turnovers in those last two games, after just two combined takeaways in their previous five games. The turnovers are a sign the Payton defense is playing at a higher level, and has been fairly consistent in his tenure when the team as a whole is playing at a high level.
The Falcons have also steadied their ship in 2020 after a disastrous start, partly because they moved on from the incompetent Dan Quinn at head coach. They have improved what started as a woeful defense, but the matchup with the current version of the Saints is going to be a problem for them. The steady ball control style while still bringing dynamism with Hill is going to grind down the Falcons defense, and they will be forced into a pass happy game plan. That is when the pass rush pressure on Ryan will begin to bring the sacks and turnovers and the Saints pull away in this game.
The opening line was accurate and the movement has created quite a value with the Saints, who will be our point of attack in this game. I think the figure could even get smaller, so it may be worth a dice roll to wait until Sunday to see is we can get added value on a shrinking line.
Green Bay Packers at Indianapolis Colts
Betting Play: Packers +1.5
4:25PM EST
Opening Line: Packers -2.5 and 49.5
Current Line: Colts -1.5 and 51
Seeing the line movement on this one was something of a shocker for me. The reasoning is Davante Adams is looking questionable, but I am completely unsold the Packers need him to beat the Colts.
The Colts continue to be a team not nearly as good as their 6-3 record, and their soft schedule was buoyed even more when they got easily the worst version of the Titans last week and added to their record, which I believe will easily be proven fraudulent as the season gets to its ending point.
The Titans were the first .500 or better team the Colts have beaten this season, and it seems probable they will be the last. The Colts simply have been able to do what they are supposed to do, feast on the weak, but they have had far too many opportunities to do so, and it has lead to inequity in this betting line. Aside from that Titans win, their other .500 or better opponents were the Browns and Ravens, and they lost those games by a combined 23 points.
The 7-2 Packers on the other hand, have essentially only been beaten when they did not play up to snuff. They have quite a quality road win in New Orleans already, and only have a road setback in Tampa. They are learning to get other wide receivers involved that are not Davante Adams, and actually have the luxury of getting Allen Lazard back this week, who has shown competence and will be paired with Marquez Valdez-Scantling if Adams were to miss.
The Packer defensive scheme is one that scream of being ready and able to force Rivers into mistakes, and have gotten a pick in each of their last two games. Fade the public once again here and roll with the superior Packers to notch a road win at the fraudulent Colts.
Miami Dolphins at Denver Broncos
Betting Play: Dolphins -3.5
4:05PM EST
Opening Line: Pickem and 45.5
Current Line: Dolphins -3.5 and 45
If you follow this column closely, you know that I enjoy fading the public more often than not, but this is simply not one of those spots. This line foolishly opening at a pickem was an invitation in neon lights for every bettor on the planet to steam the Dolphins upward. It is almost as if oddsmakers have not checked results any time in the last two months.
Since their Week1 loss in New England, the Dolphins 6-2, including a current five game winning streak. Their two losses in that span have both been at home, to the early season version of the Bills and to the Seahawks. They have won three straight on the road, including two on the west coast against the 49ers and Cardinals, and are one of if not the league's hottest team right now.
The Broncos on the other hand are 3-7, have lost two in a row, have only notched wins against teams with losing records, and wait for it… have allowed at least 30 points in four straight games. This is a young team in a lost season that is having issues on both sides of the ball, and even at home, it is difficult to project how they are going to be competitive in this matchup.
The Dolphins defense is the biggest surprise as they have vastly exceeded expectations, and this soft matchup should act as their easiest in their winning streak, save for the Jets. Bronco quarterback Drew Lock will either play hurt or sit out, and that is even more reason to look to the Dolphins.
The Dolphin offense has shown they can plug and play at the running back position with no issues. Myles Gaskin carried the load prior to being injured, and now Salven Ahmed has taken over, and they have not missed a beat. Tua Tagovailoa has been as good as hoped under center, and this Bronco defense will be torched by Ahmed to the point that Tua may not have to do much at all.
I feel this line should be closer to double digits than it should be a field goal, and there is true blowout appeal on the Dolphins side.
Be sure to check back Saturday evening for prop plays and for the Monday night look early Monday. Also be sure to stop back early for the Thanksgiving slate of games next week!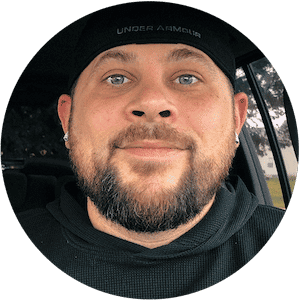 TJ Calkins
TJ Calkins was raised in a gambling loving household. He knew how to handicap horse races and follow line movements well before his tenth birthday. While sports betting remained a passion into adulthood, poker and Daily Fantasy Sports also became passions and remain as such today.