2021 NFL Offensive Rookie of the Year Predictions and Analysis
August 24, 2021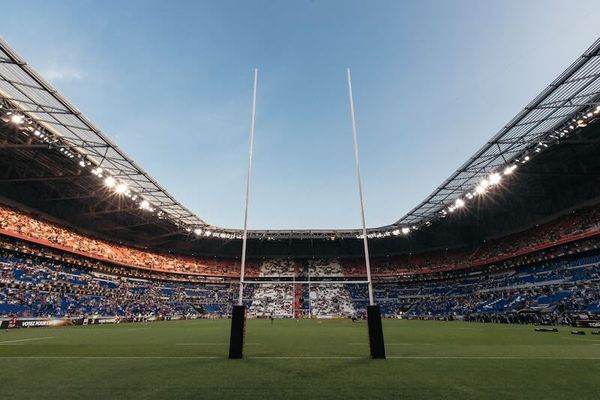 The NFL Offensive Rookie of the Year award is one of the most prestigious honors that a new player can claim in the NFL each season. It signifies that a player has not only proven that they belong in the league, but that they have the potential to win MVP awards and other major honors in the future. In 2021, a packed quarterback class headlines the list of favorites to win NFL Offensive Rookie of the Year. But there are plenty of skill position players that are worth a look to win the award as well when making NFL picks.
NFL Offensive Rookie of the Year Odds
Heading into the 2021 NFL season, there isn't a clear favorite to win the Offensive Rookie of the Year award. Number one overall pick and quarterback Trevor Lawrence has the best odds to win this award before the season gets going. But there are several players who have a great chance to win the award, with every player outside of Lawrence coming at 6/1 odds or higher.
| Player | Odds to win |
| --- | --- |
| Trevor Lawrence | +350 |
| Justin Fields | +600 |
| Zach Wilson | +750 |
| Trey Lance | +750 |
| Najee Harris | +800 |
| Kyle Pitts | +1000 |
| Mac Jones | +1000 |
| Ja'Marr Chase | +1600 |
| Jaylen Waddle | +2000 |
| Javonte Williams | +2000 |
As you can see above, the top four players on this list in terms of their odds to win Offensive Rookie of the Year are all quarterbacks. But the real value in this group might come below those four players from Kyle Pitts and Najee Harris. Both should get a decent share of the ball immediately for their respective teams, as both are at the top of the depth chart at their positions. And at longer odds than the top four quarterbacks, Pitts and Harris could be the favorites to win this award within the first few weeks if they perform well.
Quarterbacks vs. Non-Quarterbacks
The debate on whether to take a quarterback or a skill position player in the Offensive Rookie of the Year markets depends on which players come up in a given draft class. But, unlike the NFL MVP award, this award is much more spread out between positions as quarterbacks do not automatically get the nod in this market. In fact, more often than not over the last two decades, a quarterback has failed to win this award.
Since the year 2000, the NFL Offensive Rookie of the Year award has been given out 21 times. Of those 21 times, nine quarterbacks have won the award while 12 non-quarterbacks have won it. This doesn't mean that bettors should go out of their way to pick a quarterback or avoid quarterbacks when betting the Offensive Rookie of the Year. But bettors should be careful not to overvalue quarterbacks.
What to Consider When Betting Offensive Rookie of the Year
There are a few items to consider when betting on the NFL Offensive Rookie of the Year. Outside of the history of which positions tend to win the award, there are some factors such as consistency of production and timing that bettors need to take into account. Doing so can maximize a bettor's profits in this market, either before the season or later in the year.
Numbers and Success Matter
There is a balance to be struck for bettors between looking for elite statistical production and team success when betting on the Offensive Rookie of the Year. Players who put up uncommonly big numbers for a rookie are always going to have the best chance to win this award. But a player who puts up strong numbers while helping his team to exceed expectations is going to get plenty of looks as well.
Consistency Is Key
An oft-overlooked element to betting on Offensive Rookie of the Year candidates is their consistency. Consistency is anything but a given for rookies in the NFL, as young players have to adjust to life in the pros. But the players who can put up numbers on a regular basis without too many duds over the course of the year have an excellent shot to rise up the list of favorites to take this honor.
First Impressions Aren't Everything
In most aspects of life, first impressions are extremely important as they are what people are often judged by for the foreseeable future. But consistency is much more valuable than first impressions when it comes to NFL awards voting. Even if a player gets off to a hot start, they need to sustain that level of play if they are going to close the deal and win Offensive Rookie of the Year.
Timing Your Bets
Because of the importance of consistency throughout the year in the decision making for this award, bettors need to time their wagers well to get the best possible value. A player having a bad first week or two could see their odds rise to more favorable numbers, while players who get off to a hot start could see their odds shrink. Either way, bettors need to know when to get in on which players to make as much as possible when betting this market.
2021 NFL Offensive Rookie of the Year Pick: Kyle Pitts +1000
Kyle Pitts might end up being the best offensive player from this draft class when all is said and done, and his career could very well begin with an Offensive Rookie of the Year nod. He is going to be a regular contributor in a Falcons offense that will need him to help make up for the loss of Julio Jones. And if he can find the end zone early in the season, 10/1 odds on Pitts will not be around for very long.
NFL Rookie of the Year FAQ
Can I bet on Offensive Rookie of the Year?
Yes, bettors who are in states where sports gambilng is legal can wager on who will win the NFL Offensive Rookie of the Year. Bettors should familiarize themselves with the sports betting laws in their states to find out where they can bet, if at all.
What happens if my choice doesn't play?
The rules at each sportsbook can vary for awards like Offensive Rookie of the Year. But, for the most part, bettors have action no matter what happens once they lock in their selection for this award.
Did Travis Etienne have a chance to win this award?
Before he got hurt, Travis Etienne of the Jacksonville Jaguars definitely had a chance to win Offensive Rookie of the Year. Sadly, he is likely to miss the 2021 season in its entirety due to a foot injury.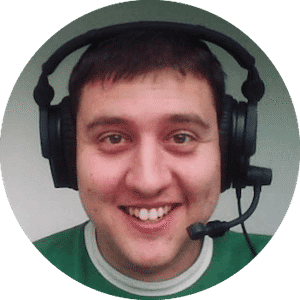 Jay Sanin
Jay Sanin is a sports writer and broadcaster from Albany, NY. He has covered sports betting and the gambling industry since 2013.