2021 NFL MVP Award Betting Picks: Predictions and Analysis
August 26, 2021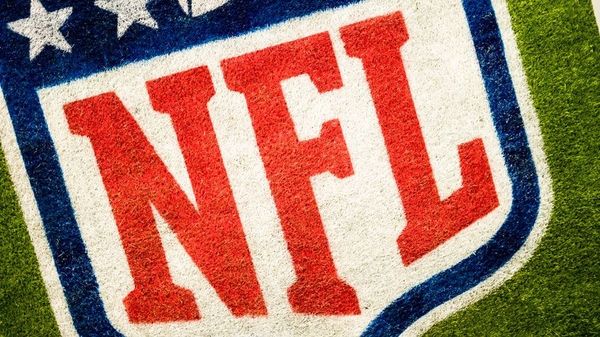 The NFL MVP award is the most prestigious individual award that a player can earn in a season. The MVP award is one that typically goes to quarterbacks, but there are any number of players who could take it down in 2021. In this look at the NFL MVP award for 2021, we examine which players have the best chance to take this title and what the best NFL picks are for MVP.
To the surprise of nobody, the odds for the 2021 NFL MVP award are packed to the gills with quarterbacks. In fact, there isn't a player with under 40/1 odds to win the award that plays any other position. Here is a look at the odds to win the MVP award as of August 26, from DraftKings Sportsbook.
| Player | Odds | Player | Odds |
| --- | --- | --- | --- |
| Patrick Mahomes | +500 | Aaron Rodgers | +1000 |
| Josh Allen | +1200 | Russell Wilson | +1400 |
| Tom Brady | +1400 | Lamar Jackson | +1600 |
| Kyler Murray | +1600 | Dak Prescott | +1800 |
| Matthew Stafford | +1800 | Justin Herbert | +1800 |
| Ryan Tannehill | +2800 | Deshaun Watson | +3500 |
| Matt Ryan | +3500 | Baker Mayfield | +3500 |
| Kirk Cousins | +3500 | Jameis Winston | +4000 |
| Joe Burrow | +4000 | Christian McCaffrey | +4000 |
| Tua Tagovailoa | +4000 | Derrick Henry | +5000 |
The favorites to win the NFL MVP award for 2021 are all quarterbacks, and they are the quarterbacks you would largely expect to be at the top of this list. Patrick Mahomes and Aaron Rodgers are the last two MVP award recipients, and they are the leaders of the pack in terms of odds to win the award again this year. And while you can expect big numbers from Rodgers and Mahomes, they also have to overcome voter fatigue having just won the award.
Rounding out the top-five are Josh Allen, Russell Wilson and Tom Brady. Allen has made huge strides in his first couple of years in the league, and the Bills' status as a top Super Bowl contender could make him a can't miss option at 10/1 odds. Russell Wilson has been great in Seattle at covering up his team's shortcomings, but hasn't been consistent enough over a full 16 games thanks to how tough his division is. And Tom Brady's focus might just be on championships rather than individual awards at this point in time.
Dark Horse NFL MVP Candidates
When it comes to players at longer odds to win the MVP, they are a tough sell, as you are often relying on lesser quarterbacks to get the job done. But there are a couple of interesting options out there for bettors looking to bet a longshot for a chance at a bigger payout. Baker Mayfield and Jameis Winston look particularly interesting at odds of over 35/1 each to take home NFL MVP.
Baker Mayfield will have Odell Beckham Jr. back this year after Beckham was sidelined with a season-ending injury early in the 2020 campaign. And with the Browns poised to be better than they were last year, when they made the second round of the playoffs, a flier on Mayfield might not be a bad idea at all.
Jameis Winston is usually associated with committing turnovers, but he has looked good post-eye surgery. His ability to throw the ball downfield will represent an upgrade over the Saints' quarterback situation last year, where Drew Brees was not physically able to stretch the field. If Jameis can avoid the massive number of turnovers he committed in Tampa, he could be a candidate to watch.
What to Consider When Betting NFL MVP
While bettors may want to flock to the best quarterbacks in the league when making their MVP bets, there are a few things that they should think about before locking in any wagers. Doing so will allow bettors to come into the betting on this award with the right frame of mind, and to avoid falling into any easily detectable traps.
It's a Regular Season Award
The fact that the NFL MVP award is based on the regular season is the most important thing that bettors should keep in mind when they place bets in this market. Betting on Tom Brady because he's won a lot of titles won't help you when this award is about looking the best in the regular season. This is something that is widely criticized during NFL and NBA awards seasons, but is still the way it is done.
Numbers Are King
Since this is a regular season honor, statistical output is the most important thing for players looking to win the MVP award. For quarterbacks, this means that yardage, touchdowns and completion rates must be elite, while interception totals have to be low. And for non-quarterbacks, their stats have to be close to record-breaking levels to even be considered for NFL MVP.
Quarterbacks Only
Since the 2006 NFL season, only two non-quarterbacks have won NFL MVP in 15 editions of the award. Those two players were LaDainian Tomlinson in 2006 and Adrian Peterson in 2012. Since 2012, the last eight NFL MVP winners were all quarterbacks, and that trend does not appear to be slowing down anytime soon.
2021 NFL MVP Pick: Josh Allen +1000
For this year, Josh Allen at 10/1 odds appears to be the best bet for the NFL MVP award. Allen has been spectacular, but the Bills are expected to take another leap forward into Super Bowl contention this year. With Allen leading the way, another big season from him and another high seed in the AFC could see his name called during the NFL Honors ceremony where NFL MVP is handed out.
When was the last time a non-QB won NFL MVP?
The last time a non-quarterback won this award was in 2012, when Adrian Peterson of the Minnesota Vikings claimed it. Peterson was playing at an incredibly high level then, one that most running backs couldn't dream to reach. There is a reason that running backs don't often win this award anymore.
Is the best player always the MVP?
No, the best player in the league is not always the player that wins the NFL MVP. Aaron Donald has likely been the best player in the NFL for a few years during his career, but has never got close to winning this award. If the best player were given MVP, he'd have won it by now.
What are Tom Brady's MVP odds?
Tom Brady's odds to win NFL MVP stand at 14/1 heading into the regular season. Given that he just won the Super Bowl, those odds aren't as long as they could be. And Brady likely isn't going to try and outshine some of the younger quarterbacks, as his eyes will be on winning another Super Bowl in Tampa Bay.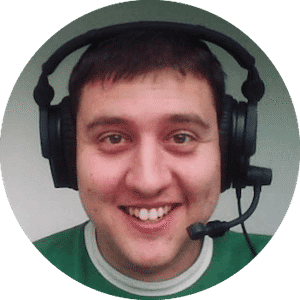 Jay Sanin
Jay Sanin is a sports writer and broadcaster from Albany, NY. He has covered sports betting and the gambling industry since 2013.