NFL Conference Championship Betting Overview
January 15, 2020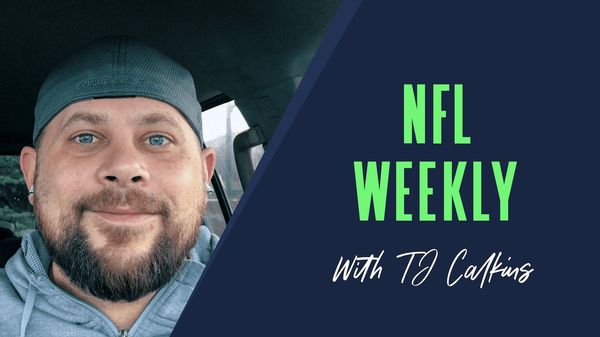 We are back with our last weekend of multiple games to bet on, with just the Super Bowl remaining after both the AFC and NFC champions are crowned on Sunday. The Chiefs and Titans had impressive wins over the Texans and Ravens , respectively, to play for the crown in the AFC. The 49ers were equally impressive in their domination of the Vikings.
The last team in for this week, the Packers, who are the 49ers opponent, were easily the least impressive of the four winning teams last week, just getting by Seattle and were not at all dominant. Let's dig into each game with some of the individual matchups, what to expect and who to play.
6 Tennessee Titans at 2 Kansas City Chiefs
3:05PM EST
Opening Line: Chiefs -7.5 and 52
Current Line: Chiefs -7 and 53
The Titans travel to Kansas City in what is essentially their fourth playoff game of the season. They needed a win in week 17 to get into the postseason and have since won playoff road games in New England and Baltimore. The story for the Titans in the playoffs so far is two fold. The first is head coach Mike Vrabel and running back Derrick Henry controlling and shortening the game with their rushing attack. The second is the huge plays quarterback Ryan Tannehill continues to make despite insanely limited opportunities as he's thrown just 29 passes combined in two playoff games. The Chiefs have just one playoff game under their belt, a blow out win against the Texans last week despite trailing 24-0 due to some special teams snafus and a blown coverage in that one.
This game is a rematch from early November in which the Titans pulled out a 35-32 win, but that was a home game in Nashville. Ryan Tannehill pulled off some late heroics in that one and both Henry and Tannehill played like they have throughout the playoffs in a high end win. The difference for the Chiefs since that game is the play of the defense as a whole, as they have tightened things up considerably at all levels.
From a matchup perspective, this is the easiest one of the postseason for top Titan wide out AJ Brown who will run the majority of his routes against beatable corner Breshaud Breeland. He could certainly be a factor in this one, particularly if the ball control style of Tennessee is not the way this one plays out and they find the game script working against them. Derrick Henry proved perfectly capable of beating this same matchup, but the game script for him will be a much more important factor than the matchup itself, and that particular factor might be out of Henry's control. The secondary will need to hold up and not allow Mahomes and company to make their way to an early and/or insurmountable lead. Tight end Jonnu Smith has been a source of some big plays for the Titans but this matchup is imperfect for him.
For the Chiefs, wide receiver Tyreek Hill has a soft enough matchup, and he will have plenty of opportunity to make big plays in one on one scenarios. Hill had a huge game the first time these two teams played, dropping a line of 11/157/1 and he should very well repeat that again. On the ground, Damien Williams doesn't have a good matchup, as he will need to grind out every yard carrying the ball, but is in a spot where he could find real success catching it. Top tight end Travis Kelce has a fairly neutral matchup and the Chiefs know how to scheme him open and how to do so often when teams make it a point to take away Tyreek Hill. That was fully evidenced last week as Houston made it a point to not let Hill beat them, only to see Kelce put up a line of 10/134/3 as the Chiefs scored 51 points. The most likely approach for Tennessee is much like that in the first game, playing a balanced defense and hoping Hill is unable to scorch the Earth.
As I mentioned before, the most important part of this game for the Titans will be the game script. They have proven that they are an absolute force when playing from ahead and can control and shorten the game in the first two playoff games. While they would not be incapable of mounting a comeback should they fall behind, they would be somewhat up against it as they do lack legitimate depth of legitimate weapons for Ryan Tannehill in the passing game after AJ Brown. Jonnu Smith was mentioned as a playmaker and Henry gets slight usage in the passing game, but a comeback rally would likely take more than one big play from the likes of Tajae Sharpe, Corey Davis and Anthony Firkser.
All in all, I do expect a high scoring, close game in this one. While the Titans will attempt to shorten the game per usual, the nature of the Chiefs offense breeds points. When the Chiefs offense is relegated to quick strike status without sustainment of drives, it works against their own defense in time of possession and number of snaps. That would be exponentially worse with the Derrick Henry treatment. While I do believe the Chiefs are more likely to win this game at home, I do certainly think it will be a close one and a high scoring one, meaning the points and the over are the attractive spots here.
Betting Picks: Titans +7 Over 53
Well established sportsbook
Great user interface
Fast payouts
Get $500 bonus
3 Green Bay Packers at 1 San Francisco 49ers
6:40 PM EST
Opening Line: 49ers -7 and 45
Current Line: 49ers -7.5 and 46
The Packers travel to San Francisco for the second time this season after just holding on against Seattle at home to advance to this championship game. The 49ers were dominant, particularly on defense as they nearly blanked the Vikings, save for one blown coverage from Ahkello Weatherspoon allowing a touchdown to Stefon Diggs. He was benched after that play and the Vikings didn't sniff the end zone again as the 49ers rolled to a 27-10 win, which was not as close as the score suggested. The Packers were -4 and won by five against Seattle in a close game that saw the against the spread outcome come down to a failed two point conversion attempt late in the game.
The first matchup between these two teams was an utter domination in the same venue. The late November win for the 49ers had a final score of 37-8. Despite the lopsided score and a need for some quarterback lead magic for the Pack, Aaron Rodgers threw for an ugly 104 yards. The running backs, who the offense is run through, found a small amount of success but this one was far too one sided to see anything resembling a running game in volume. On the 49ers side, George Kittle lead the way in a sweet matchup that is just the same for this coming week. On just six targets, Kittle dropped a line of 6/129/1 and lead the way, while running backs Raheem Mostert and Tevin Coleman each added a score.
The Packers want to run their offense through their running backs, but they will need help from the wide receivers and Aaron Rodgers if they are to remain at all competitive in this game. Davante Adams remains far and away their best pass catcher, and they will need oodles more from him in this game than they got in the first matchup, despite heavy volume. Adams was only able to gain 43 yards despite seeing 12 targets. Now even worse for the Packers, number two wide out Allen Lazard was dinged last week and will likely eing physically limited in this one, but is expected to be active. Another key piece for the Packers will be running back Aaron Jones, who ceded the majority of the running back work to Jamaal Williams in the first game, but has seen the lion's share in recent weeks and that is the expectation for this game again.
For the 49ers, expect to see much more of what worked in the first game. George Kittle will have his way again with Darnell Savage and company, and Deebo Samuel could once again come up with a big play, matched up with Kevin King on the majority of snaps on the offensive left side. Despite seeing just two targets in the first game, Samuel dropped 50 yards and a score and could be a real difference maker with any type of volume spike. For the San Francisco running backs, this is a beatable matchup again, and expect to see even work between Coleman and Mostert with the hotter hand getting the majority as the game wears on. This was the recipe last week and Tevin Coleman lived in the end zone against a much more stout Minnesota front.
This game should have many of the symptoms of the first one and I do expect a 49ers route. Green Bay's ability to score is highly questionable and this fact takes the total out of play for this game. The 49ers are the play to use here, but there is a safety recommendation on the play. Buying the half point to take the line down to 7 is prudent here for safety's sake in the case of a low scoring game that results in an exact one score win. Take the 49ers to repeat the result of the first matchup at home.
Strong presence in US
Wide range of betting options
Generous bonus offers
Get $1000 bonus
Great promotions
Best Multi interface platform
Easy registration process
Get $1000 bonus
One of the Largest Gambling Sites in the US
Offers Casino, Sportsbook & DFS
Great Promotions
Get $1000 bonus
Well established sportsbook
Great user interface
Fast payouts
Get $500 bonus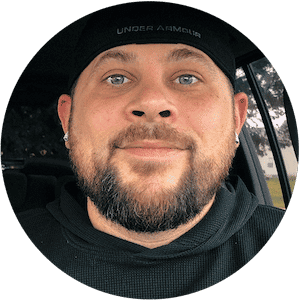 TJ Calkins
TJ Calkins was raised in a gambling loving household. He knew how to handicap horse races and follow line movements well before his tenth birthday. While sports betting remained a passion into adulthood, poker and Daily Fantasy Sports also became passions and remain as such today.