NFL Conference Championship Best Bets & Promo Codes
January 27, 2022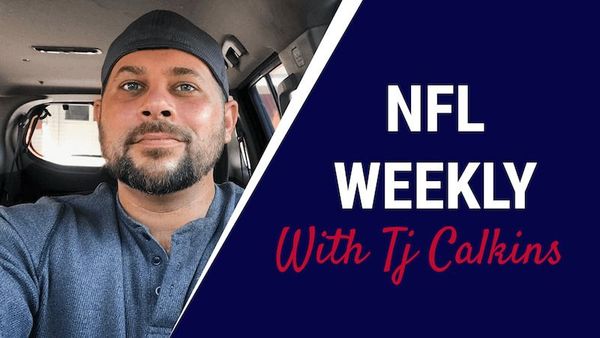 We are looking to keep rolling on our NFL Conference Championship Round Week betting picks and player prop picks. You will find the best picks and predictions for Divisional Playoff Weekend below.
We made it through this land mine laden season. The playoffs roll on, and it completely remains my personal favorite sporting time of the year. The playoff field is no longer as watered down as it was on Wild Card Week. Some undeserving teams were eliminated in that first week. Now we have even seen deserving teams eliminated in the Divisional Round. It is difficult not to feel a bit for the Bills, Bucs and Packers. With that being the case, we have some high end matchups this week.
We will have a bet on both games on Sunday and an extra player prop to boot. Be sure to check the NFL betting picks to view those.
Combining the picks below with one or more of these NFL sportsbook promos is definitely recommended:
| | | | |
| --- | --- | --- | --- |
| Sportsbook | NFL Playoff Promo Offer | Type of Bet | Promo Code |
| FanDuel | Bet $5 Win $150 if your team wins | Moneyline | Use link |
| DraftKings | Bet $5 Win $280 if your team wins | Moneyline | Use link |
| BetMGM | Bet $10 Win $200 if your team scores a TD | Moneyline | USSB200 |
| Caesars | $1001 Matched first bet | Any | SPORTSBONUSRF |
Without any further ado, let's get to our pair of betting picks and our player prop pick.
Kansas City Chiefs -7.5 vs Cincinnati Bengals
✅ The Chiefs vs Bengals game projects to be the more fun game of the two on Sunday. The 54.5 point total is nine points higher than that of the NFC game, and rightfully so. The Chiefs won the greatest football game ever played last week, but there are pitfalls that come with that moniker. In order to play in a game with that label, there must be multiple failures on defense, and that was the case for the Chiefs. Allowing 36 points to the Bills is far from embarrassing, but it is becoming something of a trend. Josh Allen and Gabriel Davis went scorched Earth on the Chiefs secondary, and it is not the first time in recent weeks a wide receiver on a great team obliterated this Chiefs secondary.
✅ The Chiefs played these same Bengals in Arrowhead in early January. The result was an extremely fun high scoring game,.. that the Bengals won. Much like Gabe Davis last week, Jamarr Chase had just an enormous game. He turned 12 targets to 11 catches for 266 yards and three touchdowns. Tee Higgins and Tyler Boyd chipped in another 98 receiving yards. Not done yet, Joe Mixon and CJ Uzomah added another 72 receiving yards. Now consider the 8 catch for 201 yards and four touchdown performance of Davis, and it is time to ring the alarm for the Chiefs secondary. Even if they decide to bracket cover Chase in this one, Higgins and the rest will be given room to run free. This last bit is very telling. Some sportsbooks have not even released a receiving yardage prop on Jamarr Chase.
✅ We don't need to talk much about the Chiefs offense. They remain elite with Patrick Mahomes dealing to Travis Kelce and Tyreek Hill. We know they will continue the scoring pace. We instead need to continue to focus on the Bengals offense against the Chiefs defense. Of course it was the Bengals offense that pulled out the fun 34-31 win in early January. Joe Burrow is absolutely dealing and has been on quite a hot streak down the stretch and in the playoffs. He s averaging an other worldly 390.8 passing yards over his last four games. The result is going to be yet another extremely fun high scoring affair. It is a bit mind boggling to see either team getting more than a touchdown here, and the +7.5 on the Bengals is wildly attractive. The over on 54.5 is also quite attractive, and sets up nicely for a parlay in this game.
Great promotions
Best Multi interface platform
Easy registration process
UP TO $1000 BONUS
Player Prop Pick For Chiefs vs Bengals
✅ Jamarr Chase has already scorched the Chiefs once this season and there is no reason to think they have a chance of slowing him in this one. The 266 yard performance in the first matchup would make one think the receiving yardage prop would be set extremely high, but that is not the case. His receiving yardage prop is set at just 87.5 yards.
✅ Where the prop is set is a bit looney. Consider Chase's last four full games. His floor performance resulted in 109 receiving yards. He is averaging 154 receiving yards per game over that span.
✅ Now consider this matchup is against a struggling secondary that has recently allowed him to have his best game of his career, and we are auto bet on the over.
The Pick: Chase Over 87.5 receiving yards
Los Angeles Rams -3.5 vs San Francisco 49ers
✅ This matchup marks the third meeting this season between these two NFC West teams. It has been all 49ers in the first two. The matchup in San Francisco was a non competitive drubbing that the 49ers won 31-10. The game played in SoFi was much more competitive, but resulted in another 49ers win. The 49ers won 27-24 in overtime.
✅ It is difficult not to think of the NFC as the weaker conference right now. The Buccaneers and Packers were widely and rightfully viewed as the best teams, but both were eliminated in heart breaking fashion last week. The Rams have been a team that struggled with higher end competition this season. They went just 2-5 against other playoff teams in the regular season. Once reaching the playoffs they destroyed an unprepared Cardinals team, moving on to face the Bucs. The Rams played an absolutely perfect first half against those Bucs, they truly could not have done anything better… and still should have lost. While I thought McVay might be too conservative early in the game and dig his team a hole, it was actually later in the game trying to protect a lead where he made that mistake.
✅ The 49ers won ugly in Green Bay last week. Fortunately for them, they do not have to battle the elements this week, only their opponent. The defense continues to sneakily play great. They have not allowed more than 24 points to any opponent since the first week of December. They have cranked it up a notch in the playoffs, allowing just 27 combined points to the Packers and Cowboys. That fact is flying under the radar but it truly matters. The Rams averaged just 17 points per game in the two meetings between these teams, while the 49ers averaged 29 per game. While I don't believe the 49ers will run away with this game, I believe there is a very strong probability that this game comes down to a last possession for one team or the other. Getting more than a field goal on the team that has enjoyed much more success is absolutely a strong play, and will mark our second to last NFL bet of the season.
Great promotions
Best Multi interface platform
Easy registration process
UP TO $1000 BONUS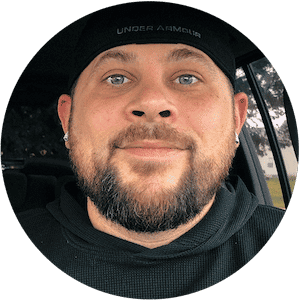 TJ Calkins
TJ Calkins was raised in a gambling loving household. He knew how to handicap horse races and follow line movements well before his tenth birthday. While sports betting remained a passion into adulthood, poker and Daily Fantasy Sports also became passions and remain as such today.