Nets vs Mavericks Prediction
May 6, 2021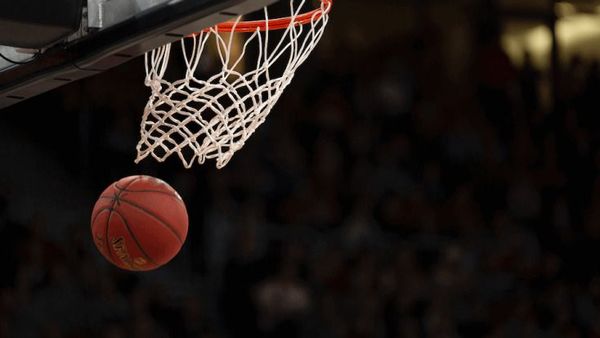 Nets vs Mavericks Pick: Brooklyn Nets -3.5
Nets vs Mavericks is a game featuring two teams that are no strangers to lighting up the scoreboard each NBA season. With the Dallas Mavericks and Brooklyn Nets having a history of putting up big numbers, this fixture is usually an entertaining one in the league calendar. Here, these two teams add a new chapter to their history against one another and we give our NBA picks for the contest.
Dallas Mavericks vs Brooklyn Nets Betting Pick
NBA Saturday Primetime Preview: Nets vs Mavericks Predictions
The Pick: Dallas Mavericks +4 (-109) over Brooklyn Nets
Why bet the Nets:
✅ Nets need to rebound in East standings. The Nets just lost a pair of close games to the Conference Rival Bucks. This caused them to fall two games back of the Conference lead. They will be looking to bounce back and keep their hat in the ring for home court advantage in the Eastern Conference Playoffs. Conversely, the Mavericks have nowhere to climb in the West playoff seeding. They are simply looking to avoid falling into the play-in portion of the seeding.
✅ Mavericks fall off at home. The Mavericks remain very odd in their home/road splits. They are a winning team and truly an elite road team. However, for unknown reasons their level of play consistently falls off at home. Their road record looks like that of an elite team while their home record looks like that of a playoff bubble team. All of their home statistics are quite average, with the exception of defensive efficiency. They are one of the least efficient defensive teams in the league. This does not bode well as they welcome the most efficient offensive road team in the league in the Nets.
✅ Porzingis still out. As the Mavericks will already struggle to keep scoring pace with the Nets, they will still be without Kristaps Porzingis. Another reason to think the Nets cruise to a victory tonight.
General Info about Brooklyn Nets vs Dallas Mavericks
Who has had the better of this matchup historically?
The Dallas Mavericks and Brooklyn Nets have had a competitive series all-time. And with both sides boasting some of the more explosive players in the league in each era of league history, you can throw the all-time records out when these teams take the floor.
How significant is this matchup during the NBA season?
The Mavericks and Nets are in different conferences, so the overall impact of this matchup each year isn't massive. But this game is a great test for each team against another high-level opponent, which can help each team build momentum for the rest of the year.
Can I bet on Nets vs Mavericks?
The ability to bet on Nets vs Mavericks varies by state. Different states have different sports gambling laws, with new states legalizing the industry year after year. Fans should check on the sports betting laws in their state to find out if they are eligible to place wagers on this contest.
Where can you watch Nets vs Mavericks?
You can watch this game live on TNT Network.
Mavericks vs Nets Predictions
There are many different types of predictions that bettors can make on Nets vs Mavericks. As the Dallas Mavericks and Brooklyn Nets take the floor, bettors can make predictions against the spread, on the moneyline or in the over/under market. All three of these markets require different understandings of the sports betting market.
Nets vs Mavericks Against the Spread Predictions
Making predictions on Nets vs Mavericks games against the spread requires bettors to determine which team will have the higher score once the point spread is applied to one side or the other. If the Nets are a three-point favorite against the Mavs, Brooklyn will have three points deducted from their final score or the Mavs will have three points added to their score depending on which side a bettor takes.
Dallas Mavericks vs Nets Over/Under Betting
Nets vs Mavericks over/under betting allows bettors to predict whether the total points scored in this NBA game will be over or under the total set by sportsbooks. This market requires an in-depth knowledge of how each squad matches up on both sides of the floor, along with statistics for each side for the season. Understanding the tempo each team plays can also have a major impact on the outcome of this betting market.
Brooklyn Nets vs Mavericks Moneyline Predictions
The moneyline is the easiest betting market to understand. For each game between the Dallas Mavericks and Brooklyn Nets, the moneyline market asks which team will simply win the game. There is more nuance than that, of course, as bettors have to develop an understanding of which players will be sitting out due to injury and other factors. But at the end of the day, betting on the moneyline requires bettors to successfully pick the winner and nothing more.
Odds for games between the Dallas Mavericks and Brooklyn Nets depend on the matchups heading into each individual game. They are also dependent on how each team is playing heading into each chapter of this matchup. Bettors should monitor the odds for this matchup regularly heading into this contest, as they have the potential to move based on betting activity and changes to a roster heading into a game caused by injuries and rest.
Live Streaming Nets vs Mavericks
The ability to live stream Nets vs Mavericks games varies based on availability from location to location. In most areas, fans are able to live stream these contests through providers like FuboTV, YouTube TV and Hulu. Places where local broadcast partners are airing this contest, streaming can be done through those networks' mobile apps.
In the future, it is possible that online sportsbooks are able to offer live streaming of events like this one. For now, live streaming through sportsbook sites is a rare practice in America. But as the media rights landscape changes in America, it is possible that sportsbook websites and apps are included in the mix in the future.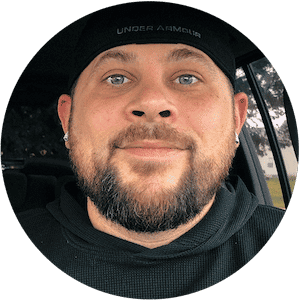 TJ Calkins
TJ Calkins was raised in a gambling loving household. He knew how to handicap horse races and follow line movements well before his tenth birthday. While sports betting remained a passion into adulthood, poker and Daily Fantasy Sports also became passions and remain as such today.