Nets vs Celtics Game 5 Predictions: NBA Playoff Picks
June 1, 2021

Nets vs Celtics is a fascinating matchup in the NBA Playoffs as these teams both look to establish dominance in the Eastern Conference. With these franchises having history in the playoffs against each other, this will not be a matchup to miss in the first round. Here, the Celtics and Nets get together for a pivotal game between division rivals this season and we make our NBA picks for the contest.
Boston Celtics vs Brooklyn Nets Betting Pick
This game will take place at 7:00 PM ET at Barclays
Why bet the Nets:
✅ After the Celtics looked like they might make the series competitive with a Game 3 win at home, their relative disappointment of a season struck again. Kemba Walker and Robert Williams were unable to suit up for Game 4, and the Celtics, already missing Jaylen Brown were just too shorthanded to keep pace with Nets. Both Walker and Williams are fully expected to miss Game 5 as the Celtics face elimination.
✅ With the series shifting back to Brooklyn for this elimination game, the writing is on the wall for the Celtics. The Nets are one of the best home teams in the league. The Celtics were not very close to being able to keep a scoring pace in either Games 1 nor 2, and now they are missing the scoring of Kemba Walker as well. With replacement level players Romeo Langford, Payton Pritchard and the current version of Aaron Nesmith playing significant minutes, the Celtics will likely have zero answers at wither end of the floor.
✅ From a narrative perspective, no player had a greater impact in the win and less impact in the losses than Jayson Tatum. We essentially saw Tatum get bullied in the first two games in Brooklyn with no intervention from the referees. Tataum shot just 13 free throws in Games 1 and 2 combined. To contrast, he shot 32 free throws in the pair of games in Boston. Now that we are back in Brooklyn and Tatum being something of a one man show, all signs point to a non competitive blowout win for the Nets.
Great promotions
Best Multi interface platform
Easy registration process
UP TO $1000 BONUS
General Info about Brooklyn Nets vs Boston Celtics
How often do Brooklyn Nets vs Boston Celtics games happen?
Games between the Celtics and Nets happen multiple times each season. But the number of times the Nets and Celtics play depends on the NBA schedule each year. With these teams being division opponents, they usually square off three to four times per season.
Who are some of the best players to play in this series?
The Celtics vs Nets series has produced matchups between some incredible players in its history. For the Celtics, players like Paul Pierce, Kevin Garnett and Ray Allen featured for the team when it was at its peak. Players like Jason Kidd and Vince Carter have been some of the best Nets to take part in these matchups.
What are the biggest keys to games between the Nets and Celtics?
More often than not, the biggest key to games between these teams is defense. Both teams have been elite defensive squads at times in their history, and the fact that it is so tough to stop opposing offenses in an NBA game makes defense a top priority. In this game, that should remain the case.
Can I bet on Celtics vs Nets games?
Bettors in states where sports gambling is legal can take part in wagering on games played between the Celtics and Nets. Bettors should familiarize themselves with the sports betting laws in their state to find out if they can wager on these contests.
Nets vs Celtics Predictions
Making predictions on Brooklyn Nets vs Boston Celtics games can take many forms. NBA bettors known that most games played have a number of betting markets available, with Celtics vs Nets contests being no exception. When betting on the Nets and Celtics in the NBA, bettors can look at these mainstream betting markets that are up for grabs during contests between the Celtics and Nets along with most other NBA events.
Strong presence in US
Wide range of betting options
Generous bonus offers
UP TO $1000 BONUS
Great promotions
Best Multi interface platform
Easy registration process
UP TO $1000 BONUS
One of the Largest Gambling Sites in the US
Offers Casino, Sportsbook & DFS
Great Promotions
UP TO $1000 BONUS
Celtics vs Nets Against the Spread Predictions
Betting on the Celtics and Nets against the spread requires bettors not just to know who will win Celtics vs Nets contests. They have to predict which team will win after points are applied to the side a bettor backs in the form of a handicap.
For example, if the Nets play the Celtics and are a 3.5-point favorite, bettors who back the Nets will see 3.5 points taken from their score at the end of the game. On the other side, Celtics backers will see 3.5 points added to Boston's score. Whichever team ends up with a higher point total after that handicap is applied will be deemed the winner for the purposes of this wager type.
Brooklyn Nets vs Celtics Over/Under Betting
Betting on Brooklyn Nets vs Boston Celtics in the over/under market is a popular way to wager on basketball. In this market, bettors have to predict whether a contest between the Celtics and Nets will yield a point total that goes over or under the number set by bookmakers prior to tip-off.
For example, if the Nets play the Celtics and the total is set at 234, bettors will be wagering on whether the point total for the matchup will be over or under that amount. If the Nets and Celtics combine for 233 points or less, the under would be the winning side. If they combine 235 or more, the over would be the winner. This is a market that requires a deep understanding of each team's style of play and their offensive and defensive stats.
Boston Celtics vs Nets Moneyline Predictions
The most simplistic way to bet on Brooklyn Nets vs Boston Celtics matchups is to wager on the moneyline. In the moneyline market, bettors have to simply predict whether the Nets or Celtics will win in an individual matchup against one another. Since the goal of every team and player is to win when they take the court, bettors share a common goal with the teams they back when betting the moneyline.
An example of a moneyline bet in a Celtics vs Nets contest would have the Nets as a -150 favorite and the Celtics as a +125 underdog. Those who chose to play the Nets on the moneyline would have to risk $150 to win $100. Bettors who chose to back the Celtics would be able to win $125 from a $100 wager.
Winning on the moneyline requires bettors to overcome the juice or vig that they have to lay when betting on favorites. In fact, this is a market where betting on the underdog can be more profitable in the long run when done judiciously.
Brooklyn Nets vs Boston Celtics odds are typically set a day or less before the start of a contest between the two squads. There are a number of factors that go into setting the odds for Celtics vs Nets matchups. Things like home court advantage, injuries and how the Nets and Celtics are performing during the season can play a major role in where the odds are set.
Another major factor that can decide both when odds for this matchup come out and what they are is rest. In the NBA, the schedule occasionally dictates that a squad play on back-to-back days. Alternatively, some teams have to wait multiple days before their next game. Identifying advantageous scheduling spots is key to successful betting in this rivalry.
Live Streaming Nets vs Celtics
Brooklyn Nets vs Boston Celtics contests can often be streamed live throughout the basketball season. The availability of streaming for Celtics vs Nets matchups depends on which networks are carrying the matchup in question. More often than not, though, streaming providers like Hulu, YouTube TV and FuboTV carry the necessary channels to stream matchups between these two sides.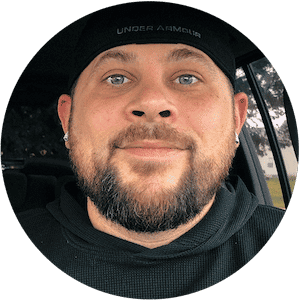 TJ Calkins
TJ Calkins was raised in a gambling loving household. He knew how to handicap horse races and follow line movements well before his tenth birthday. While sports betting remained a passion into adulthood, poker and Daily Fantasy Sports also became passions and remain as such today.