NBA Primer by TJ Calkins
October 20, 2019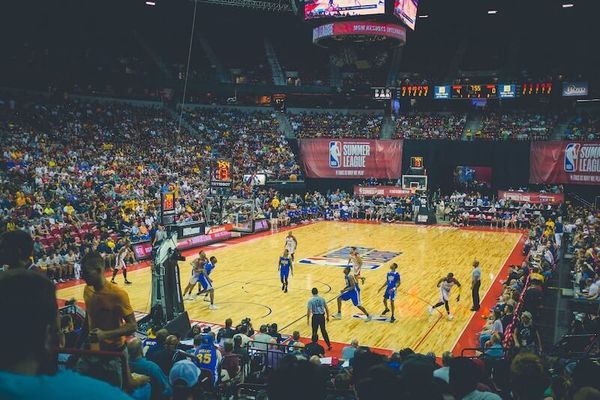 With NBA tipping off this week, we should get ourselves acquainted with what to expect from each team, and the level of impact coaching changes and player movement will have. Additionally we can look at title odds and win totals to get a feel for what to expect from each team and additionally identify some value plays for the full season. Throughout the season we will post free NBA picks on a daily basis.
Cleveland Cavaliers
The Cavs mutually parted ways with Larry Drew and brought in John Beilein who has a successful track record and has a strong track record of player development. The latter is extremely important as the Cavs navigate a full rebuild.
Los Angeles Lakers
Luke Walton was fired at the conclusion of last season and replaced with Frank Vogel. Vogel brings NBA experience but this move is widely viewed as one they "settled" for as he was certainly not their first choice. It raises the real question of how attractive it is or isn't to coach Lebron James at this juncture.
Memphis Grizzlies
By far the most surprising hire of the offseason was Memphis hiring Taylor Jenkins to replace JB Bickerstaff. Jenkins is a first time head coach with tenure as an NBA assistant. Memphis isn't going anywhere this season so it stands to reason they saw a coach with longterm potential that could grow as the team does in future seasons.
Phoenix Suns
The Suns got the coaching prize of the offseason when Monty Williams chose the Suns over the Lakers and Kings to replace Igor Kokoskov. There is room for a large step forward with the untapped potential of the roster and Williams was the best bet to try to unleash that talent.
Sacramento Kings
Luke Walton predictably found a new gig with ease as he was hired immediately after the firing of Dave Joerger. He gets an ascending roster in Sacramento and there is a chance for this team to get a playoff berth in the tough western conference with Walton.
Here (NBA website) is each selection and ultimate landing spot from this year's draft.
Each team is listed with previous season record in the heading.
Toronto Raptors 58-24
Season Odds
Title Odds +3300
Win Total 46.5
Starting Five
Kyle Lowry
Fred Vanvleet
OG Anunoby
Pascal Siakam
Marc Gasol
Notable Additions
F Rondae Hollis-Jefferson
F Stanley Johnson
Notable Losses
F Kawhi Leonard
G Danny Green
Losing Kawhi Leonard drastically changes the outlook for any team. The defending champions are now just a back end playoff team that is not a title contender, and the truth is there's not much they could have done about that. The team now has no superstar but they do have multiple all star caliber players and the win total is maybe a tick low, but it doesn't bring enough value to attack the over.
Philadelphia 76ers 51-31
Season Odds
Title Odds +750
Win Total 54.5
Starting Five
Ben Simmons
Josh Richardson
Tobias Harris
Al Horford
Joel Embiid
Notable Additions
C AL Horford
G Josh Richardson
Matisse Thybulle
Notable Losses
F Jimmy Butler
G JJ Redick
G TJ McConnell
The length of this team is utterly insane. They will be the eastern conference favorites but the shooting they lost in Butler and Redick will be incredibly difficult to replace. If Simmons makes strides with his own shot, he would become a true nightmare to defend and he is already high end without a true jump shot in his skill set. There will be nights where the shooting issues arise but this team is the best bet to win the east, but no play on the win total.
Boston Celtics 49-33
Season Odds
Title Odds +2500
Win Total 48.5
Starting Five
Kemba Walker
Jaylen Brown
Jayson Tatum
Gordon Hayward
Daniel Theis
Notable Additions
G Kemba Walker
C Enes Kanter
G Romeo Langford
F Grant Williams
Notable Losses
G Kyrie Irving
G Terry Rozier
C Al Horford
F Marcus Morris
C Aron Baynes
There isn't really an argument to be made that there wasn't a net loss from a talent perspective this offseason. That said, there were chemistry issues and a lack of a nightly defined role for the wing players, and the roster likely sits better for the chances of players like Tatum and Brown to find the peak of their potential. The interior defense takes a blow with the loss of Horford and being replaced by the combination of Theis and Kanter. All in all I believe the Celtics will be at least as productive as last season and they may be a good target to bet on if and when some early season favorable spreads present themselves.
Brooklyn Nets 42-40
Season Odds
Title Odds +2500
Win Total 43.5
Starting Five
Kyrie Irving
Joe Harris
Caris Levert
Taurean Prince
Jarrett Allen
Notable Additions
F Kevin Durant
G Kyrie Irving
C Deandre Jordan
F Taurean Prince
G Garrett Temple
G David Nwaba
Notable Losses
G D'Angelo Russell
F DeMarre Carroll
F Rhondae Hollis-Jefferson
C Ed Davis
G Allen Crabbe
With superstar Kevin Durant likely to miss the entire season, the Nets will be stuck in the middle, lacking a second star and useful depth outside of the center position. This is a quite reasonable spot to take a look at under 43.5 wins. Unless this team is the picture of health for the majority of the season, it's difficult to envision this squad playing over .500 ball.
New York Knicks 17-65
Season Odds
Title Odds +25000
Win Total 26.5
Starting Five
Dennis Smith Jr
RJ Barrett
Marcus Morris
Julius Randle
Mitchell Robinson
Notable Additions
Julius Randle
F Bobby Portis
F Marcus Morris
G Reggie Bullock
G Wayne Ellington
G RJ Barrett
Notable Losses
Emmanuel Mudiay
F Mario Hezonja
F Noah Vonleh
C Deandre Jordan
The Knicks were the losers of the Durant/Irving sweepstakes and are now looking at another year of no playoff hope. They certainly were forced to a lower tier of free agents than they hoped, but they do have some reasonable bench pieces as well. Kevin Knox still has a true attainable ceiling and Elfrid Payton and Bobby Portis are sound enough vets. Full disclosure: before diving into this team I assumed I would be betting them as an under, I'm calling them no play but if I had to choose a side, it would be over 26.5.
Mikwaukee Bucks 60-22
Season Odds
Title Odds +600
Win Total 57.5
Starting Five
Eric Bledsoe
Wesley Matthews
Khris Middleton
Giannis Antetokounmpo
Brook Lopez
Notable Additions
C Robin Lopez
G Wesley Matthews
G Kyle Korver
Notable Losses
G Malcolm Brogdon
F Nikola Mirotic
The loss of Brogdon can't be understated, but the Pacers paid what they had to get their man and Milwaukee couldn't get it done. Matthews will fill the role but he is a downgrade. This is still a high end playoff team and the win total is accurate, but I view them as a step below the elite in the western conference. The win total is accurate and not one to attack.
Indiana Pacers 48-34
Season Odds
Title Odds +4500
Win Total 46.5
Starting Five
Victor Oladipo
Malcolm Brogdon
TJ Warren
Domantas Sabonis
Myles Turner
Notable Additions
F TJ Warren
G Malcolm Brogdon
G Jeremy Lamb
G TJ McConnell
Goga Bitadze
Notable Losses
G Darren Collison
G Tyreke Evans
F Bojan Bogdanovich
F Thad Young
G Wes Matthews
Cory Joseph
The Pacers overcame the losses of Bogdanovich and Young with the upgrade of Brogdon and Warren. Already a 48 win playoff team last year, they should improve on that this season and they are quietly a contender. This isn't the sexiest roster, but it really is an effective one and one to take over 46.5 wins.
Detroit Pistons 41-41
Season Odds
Title Odds +17500
Win Total 37.5
Starting Five
Reggie Jackson
Bruce Brown
Tony Snell
Blake Griffin
Andre Drummond
Notable Additions
G Derrick Rose
F Markieff Morris
F Sekou Doumbouya
C Christian Wood
Notable Losses
This is one of the more puzzling win totals on the board this offseason. They had a net improvement this offseason and return both of their star bigs who will keep them at .500 or better in the eastern conference, which is a good bet to be enough for a playoff spot. Over 37.5 is one of the more attractive overs out there.
Chicago Bulls 22-60
Season Odds
Title Odds +20000
Win Total 32.5
Starting Five
Tomas Satoransky
Zach Lavine
Otto Porter
Lauri Markannen
Wendell Carter
Notable Additions
F Thad Young
G Tomas Satoransky
F Luke Kornet
G Coby White
Notable Loss
This is a very much an ascending team with plenty of young talent that will only improve. The signing of Satoransky relegates Kris Dunn to what he should be, a depth piece. Young also helps with the rotational depth and Coby White will have some depth role to start the season as well. This is a team that could improve to a .500 or better team this season and over 32.5 on the win total is enticing.
Cleveland Cavaliers 19-63
Season Odds
Title Odds +30000
Win Total 24.5
Starting Five
Collin Sexton
Brandon Knight
Cedi Osman
Kevin Love
Tristan Thompson
Notable Additions
G Darius Garland
F Dylan Windler
Notable Loss
It's going to be another very long season in Cleveland. They will be eager to find an in season trade partner to ship away Kevin Love, and this will be another rebuilding season. If they are unable to trade Love and the team is relatively healthy, the 24.5 win total is about right. It takes some projecting but the under here would be a favorable outcome for the team and likely to hit once Love is moved and Thompson is injured.
Orlando Magic 42-40
Season Odds
Title Odds +12500
Win Total 41.5
Starting Five
DJ Augustin
Evan Fournier
Jonathan Isaac
Aaron Gordon
Nikola Vucevic
Notable Additions
Al-Farouq Aminu
F Chuma Okeke
Notable Losses
Orlando is happy to stay mediocre and projects nearly exactly the same as they were last year. They will hover around .500 again and hope to be a back end playoff team. They are a team to avoid.
Charlotte Hornets 39-43
Season Odds
Title Odds +30000
Win Total 23.5
Starting Five
Terry Rozier
Dwayne Bacon
Miles Bridges
PJ Washington
Cody Zeller
Notable Additions
G Terry Rozier
F PJ Washington
Notable Losses
G Kemba Walker
G Jeremy Lamb
C Frank Kaminsky
G Tony Parker
This is one of, if not the worst offseason in memory for any team, and this team is likely the league's worst. They have no star power and nothing resembling it. 23.5 on the win total is quite small, but still too high. This team is set up to be terrible for quite some time. At least they own their own first round picks.
Miami Heat 39-43
Season Odds
Title Odds +6000
Win Total 43.5
Starting Five
Justise Winslow
Dion Waiters
Jimmy Butler
Kelly Olynyk
Bam Adebayo
Notable Additions
F Jimmy Butler
C Meyers Leonard
G Tyler Herro
Notable Losses
G Dwayne Wade
C Hassan Whiteside
G Josh Richardson
This team will certainly be a mediocre one. With the acquisition of Jimmy Butler, the floor for this team was raised, but the remainder of the roster caps the ceiling and it will be one in the middle. There are questions on Dion Waiters and his ability to implode a team, and he's already been suspended for the opener while he's rumored to be untradeable. Just the presence of Waiters makes me want to look at the under but this team is one best to stay away from.
Washington Wizards 32-50
Season Odds
Title Odds +20000
Win Total 26.5
Starting Five
Ish Smith
Bradley Beal
CJ Miles
Rui Hachimura
Thomas Bryant
Notable Additions
G Ish Smith
G Isaiah Thomas
F David Bertans
F CJ Miles
F Rui Hachimura
Notable Losses
F Trevor Ariza
F Bobby Portis
G Tomas Satoransky
F Jabari Parker
F Jeff Green
This is a team going nowhere fast, particularly with the absence of John Wall. They simply have a severe lack of scoring after Bradley Beal and it will be evident. One thing to note is they were a three point heavy team in the preseason and that aspect is quite a positive in the modern NBA and it could create a few extra wins on good shooting nights. While I lean the under, it's best to just stay away from this Wizards team.
Atlanta Hawks 29-53
Season Odds
Title Odds +15000
Win Total 33.5
Starting Five
Trae Young
Kevin Huerter
De'Andre Hunter
John Collins
Alex Len
Notable additions
G Allen Crabbe
G/F Evan Turner
F Chandler Parsons
F Jabari Parker
F Deandre Hunter
F Cam Reddish
C Damian Jones
Notable Losses
F Taurean Prince
G Kent Bazemore
C Dewayne Dedmon
Don't expect anything resembling a playoff push from the Hawks this season. They still have a young and ascending roster, but they are still more in the rebuild phase than they are competing, but we will see flashes of a potential future on select nights from the young stars.
Denver Nuggets 54-283
Season Odds
Title Odds +1800
Win Total 52.5
Starting Five
Jamal Murray
Gary Harris
Will Barton
Paul Millsap
Nikola Jokic
Notable Addition
Notable Losses
The Nuggets remain one of the league's high end teams with no holes. They are a realistic title contender behind star center Nikola Jokic and they are a team that will always produce a high regular season win total given their starters and depth. There is slight attractiveness at +1800 for a title, but the better play os over 52.5 wins.
Portland Trail Blazers 53-29
Season Odds
Title Odds +3300
Win Total 46.5
Starting Five
Damian Lillard
CJ McCollum
Rodney Hood
Zach Collins
Hassan Whiteside
Notable Additions
C Hassan Whiteside
G Kent Bazemore
F Mario Hezonja
F Nassir Little
Notable Losses
C Enes Kanter
F Al-Farouq Aminu
F Evan Turner
F Mo Harkless
G Seth Curry
F Jake Layman
With Jusuf Nurkic without a timeline for return, the Blazers will need the new environment to be enough for Whiteside to reemerge. This is not a high percentage bet and will more likely have to rely on Collins to take large steps as the largest complementary piece to their guards. While they didn't lose a lot in the way of offense, they lost a lot of defensive pieces and that becomes a true question mark. They are a virtual lock to win fewer games than last season but their win total is 6.5 below their win output. They are a fade.
Utah Jazz 50-32
Season Odds
Title Odds +1200
Win Total 53.5
Starting Five
Mike Conley
Donovan Mitchell
ROyce O'Neale
Bojan Bogdanovic
Rudy Gobert
Notable Additions
G Mike Conley
F Bojan Bogdanovic
C Ed Davis
F Jeff Green
G Emmanuel Mudiay
Notable Losses
G Ricky Rubio
F Derrick Favors
G Kyle Korver
The Conley and Bogdanovic acquisitions are big net positive for a team that's already coming off a 50 win season, and they are truly title contenders. Mitchell a year deeper into his development will take another step forward and Gobert is a strong two way player down low. This will certainly be a top four seed in the west, but the win total is high enough that it prevents betting the over. There is a tick of value in the Jazz at +1200 for the title.
Oklahoma City Thunder 49-33
Season Odds
Title Odds +15000
Win Total 35.5
Starting Five
Chris Paul
Shai Gilgeous-Alexander
Andre Roberson
Danilo Gallinari
Stephen Adams
Notable Additions
G Chris Paul
G Shai Gilgeous-Alexander
F Danilo Gallinari
Darius Bazley
Notable Losses
G Russell Westbrook
F Paul George
F Jerami Grant
F Markieff Morris
The team recognized the previous core was not one with realistic championship aspirations and moved on from its superstars. They collected a plethora of first round picks in the process and appear to be taking a wait and see approach to this season. If the core they have looks like it could grab a playoff spot, they may just hold on to the vets they have. If the season starts slow, Paul, Adams and Gallo could all be on the move and they could truly enter rebuild mode. With a complete element of unknown, this is a team to steer clear of.
Minnesota Timberwolves 36-46
Season Odds
Title Odds +15000
Win Total 35.5
Starting Five
Jeff Teague
Andrew Wiggins
Jake Layman
Robert Covington
Karl-Anthony Towns
Notable Additions
F Treveon Graham
F Jake Layman
G Shabazz Napier
F Jarret Culver
F Noah Vonleh
Notable Losses
G Derrick Rose
F Dario Saric
F Taj Gibson
G Tyus Jones
This offseason was likely a long term win with the acquisition of Culver, but it is difficult to envision him being a one season even net given the loss of Saric. Covington returning should be a help and this isn't a team to rule out of playoff contention by any means. I would deem the win total to be too low and over 35.5 is a favorable bet.
Golden State Warriors 57-25
Season Odds
Title Odds +1000
Win Total 47.5
Starting Five
Steph Curry
D'Angelo Russell
Glenn Robinson
Draymond Green
Kevon Looney
Notable Additions
G D'Angelo Russell
C Willie Cauley-Stein
G Jordan Poole
F Glenn Robinson
Notable Losses
F Kevin Durant
F Andre Iguadola
C DeMarcus Cousins
G Shaun Livingston
With star SG Klay Thompson on the shelf until sometime in the spring, this is a more difficult team to project than in years past. This team has proven it can win with a big three of Curry, Thompson and Green and they now have an additional scorer in Russell. They also pulled a coup resigning Looney as cheap as they did, he left money on the table to stay in Golden State. Even with Thompson out for an extended period, 47.5 os too low on the win total and the over is attractive. Even more attractive is +1000 on a championship as they should have Thompson back for the playoff run.
Los Angeles Clippers 48-34
Season Odds
Title Odds +300
Win Total 53.5
Starting Five
Patrick Beverly
Landry Shamet
Kawhi Leonard
Paul George
Ivica Zubac
Notable Additions
F Kawhi Leonard
F Paul George
F Mo Harkless
C Mfiondu Kabenhgele
Notable Losses
F Danilo Gallinari
G Shai Gilgeous-Alexander
G Garrett Temple
The Clippers won the ultimate prize of the offseason with the signing of Kawhi Leonard, and that came with the opportunity to also trade for Paul George, creating arguably the most potent tandem in the league. The Clippers still have bench studs Lou Williams and Montrezl Harrell in place and have the league's best roster. Title odds of +300 are too low for attractiveness and the absence of Paul George for the first roughly dozen games makes the win total a fade as well, but we will be betting this team plenty at full strength.
New Orleans Pelicans 33-49
Season Odds
Title Odds +6000
Win Total 39.5
Starting Five
Lonzo Ball
Jrue Holiday
Brandon Ingram
Zion Williamson
Derrick Favors
Notable Additions
F Brandon Ingram
G Lonzo Ball
F Derrick Favors
G JJ Reddick
G Josh Hart
F Zion WIlliamson
C Jaxson Hayes
G Nickeil Alexander-Walker
Notable Losses
F Anthony Davis
C Julius Randle
G Elfrid Payton
F Cheick Diallo
F Christian Wood
The Pels have an awful lot to be excited about long term. They already have a competitive roster after moving on from Anthony Davis and a seemingly limitless ceiling in the coming years. We will have to wait a couple weeks for Zion's debut after an injury, but this team is already in play to push for a back end playoff spot. I can't tell if I'm too excited for what this team could ultimately be, but I definitely lean towards over 39.5 wins.
Los Angeles Lakers 37-45
Season Odds
Title Odds +300
Win Total 50.5
Starting Five
Rajon Rondo
Danny Green
Lebron James
Anthony Davis
Javale McGee
Notable Additions
F Anthony Davis
C DeMarcus Cousins
G Danny Green
G Avery Bradley
C Dwight Howard
G Quinn Cook
Notable Losses
F Brandon Ingram
G Lonzo Ball
G Josh Hart
C Tyson Chandler
The Lakers struck gold in the trade for Anthony Davis. He is one of the few players that makes a team a playoff contender on his own. The Lakers will be a playoff team this year, but the Cousins signing went up in smoke after he tore an ACL in August. They did do well to bring in Green who complements the roster well, and they still have Kentavious Caldwell-Pope, Kyle Kuzma and now Dwight Howard coming off the bench. With the rest days and injury days required for both James and Davis, this win total is one best faded.
Phoenix Suns 19-63
Season Odds
Title Odds +30000
Win Total 28.5
Starting Five
Ricky Rubio
Devin Booker
Kelly Oubre
Dario Saric
Deandre Ayton
Notable Additions
G Ricky Rubio
F Dario Saric
C Aron Baynes
F Cheick Diallo
F Cameron Johnson
G Ty Jerome
Notable Losses
F TJ Warren
F Josh Jackson
F Richaun Holmes
Most are not a fan of the Suns offseason but I think they did well enough shipping guys who were not in their plans and bringing a vet steadying presence in Rubio and Saric. With core pieces Booker and Ayton another year along in their development, and actually having competent point guard play, the Suns are a sound bet for over 28.5 wins.
Houston Rockets 53-29
Season Odds
Title Odds +850
Win Total 53.5
Starting Five
Russell Westbrook
James Harden
Eric Gordon
PJ Tucker
Clint Capela
Notable Additions
G Russell Westbrook
G Ben McLemore
C Tyson Chandler
Notable Loss
The chemistry and perhaps personal issues between Harden and Chris Paul proved to be irreconcilable and they were able to land Russell Westbrook via trade. This puts two of the best guards in the game in the same backcourt and there is no guarantee Westbrook and Harden will be able to coexist, as both are at their best when dominating the ball. While this will be a fun team and situation to watch, there are no sound bets.
San Antonio Spurs 48-34
Season Odds
Title Odds +6000
Win Total 46.5
Starting Five
Dejounte Murray
Bryn Forbes
Demar DeRozan
LaMarcus Aldridge
Jakob Poeltl
Notable Additions
F Demarre Carroll
F Trey Lyles
Luka Samanic
Keldon Johnson
Notable Losses
The Spurs certainly remain a playoff team, and the return of Murray will surely help matters in that regard.With Derrick White, Rudy Gay and Demarre Carroll comng off the bench, they have potent depth and the coaching to win plenty of games. Getting Murray back, the win total should increase from last year but is lower, so over 46.5 is quite a sound play.
Memphis Grizzlies 33-49
Season Odds
Title Odds +20000
Win Total 27.5
Starting Five
Ja Morant
Dillon Brooks
Kyle Anderson
Jaren Jackson
Jonas Valanciunas
Notable Additions
F Andre Iguodala
F Josh Jackson
F Jae Crowder
Ja Morant
F Brandon Clarke
Notable Losses
G Mike Conley
G Delon Wright
G Avery Bradley
F CJ Miles
F Chandler Parsons
The dominos have now all fallen for the rebuild in Memphis. Morant was a great get in the draft to pair with Jackson as probable future stars. That said, this season will be a rough one and it would not be surprising to see some of the older players shipped out as well. We don't know for certain that this will happen so the under isn't one to play with confidence but it is the side we would have to play with this team.
Sacramento Kings 39-43
Season Odds
Title Odds +15000
Win Total 37.5
Starting Five
De'Aaron Fox
Buddy Hield
Harrison Barnes
Marvin Bagley III
Dewayne Dedmon
Notable Additions
F Trevor Ariza
C Dewayne Dedmon
F RIchaun Holmes
G Cory Joseph
Notable Loss
While there is no overly sexy name to headline the offseason acquisitions, they are absolutely an improvement to the roster and it is galring the win total sits below the wins from last season. All four additions will have meaningful roles and all will be ones that improve the team. There is sound depth here and this team is likely one that finishes over .500. Over 37.5 wins is a sound bet.
Dallas Mavericks 33-49
Season Odds
Title Odds +7000
Win Total 40.5
Starting Five
Delon Wright
Jalen Brunson
Luka Doncic
Kristaps Prozingis
Dwight Powell
Notable Additions
G Seth Curry
G Delon Wright
C Boban Marjanovich
Notable Loss
The Mavericks were able to sign Porzingis to have two true high end young pieces in he and Doncic. The depth on this team isn't overly exciting but Wright and Curry make it manageable. The center position has room for improvement as Powell has almost certainly peaked. The under .500 win total reflects playing in the more difficult western conference and seems accurate. A healthy season would likely see them over while the injury bug would push it under. Best to stay away from this one.
Strong presence in US
Wide range of betting options
Generous bonus offers
Get $1000 bonus
Great promotions
Best Multi interface platform
Easy registration process
Get $1000 bonus
One of the Largest Gambling Sites in the US
Offers Casino, Sportsbook & DFS
Great Promotions
Get $1000 bonus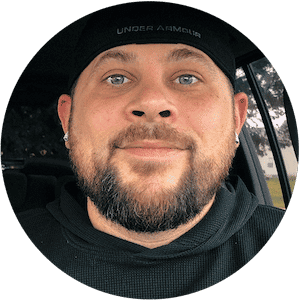 TJ Calkins
TJ Calkins was raised in a gambling loving household. He knew how to handicap horse races and follow line movements well before his tenth birthday. While sports betting remained a passion into adulthood, poker and Daily Fantasy Sports also became passions and remain as such today.