NBA Playoff Bets and Predictions, Week Of 9/20
September 21, 2020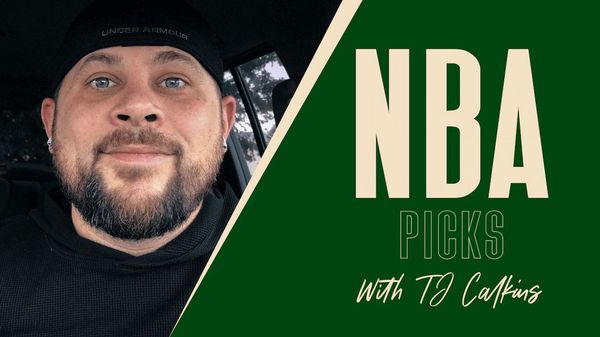 Miami Heat vs Boston Celtics
8:30PM EST
Opening Line: Celtics -2 and 214
Current Line: Celtics -3.5 and 213.5
It has become a bit mind blowing to me that the public wagers fairly heavily on the Celtics and moves the line in that direction in every game in this series. We have enough of a sample to see clear trends, and there is a clear trend. With four games completed, we can somewhat safely say that if Boston doesn't have a double digit lead late in the game, Jimmy Butler and the Heat will simply go ahead and take the game away. The lone Celtic win was by 11 points, while the three Heat wins were by a combined 11 points. That lone Celtic win was also a night where the Heat were flat and their top players simply had a poor outing, which will happen in the Association. Putting my cards on the table and admitting I am now taking a somewhat rudimentary approach to the rest of this series. I believe with every fiber of my being the Heat win one of the next two games. If we assume this comes to fruition, we are looking at a split at worst and can even see the Heat lose today, win on Sunday and still win both bets. Enough on the looking ahead though, we are likely to see a Heat win and a close out tonight, and we even get more than a possession of cushion with 3.5 points in the unlikely event Boston takes a close game.
Wednesday Review and Thursday Thought
Wednesday went well for us, and it was a somewhat odd game. Odd in the sense that Miami held a small lead for what I am remembering to be the entire game. It did turn out to be a one possession game, as the Heat won 112-109, going up 3-1 in the series and pushing the Celtics to the brink. Jimmy Butler was the man once again, Goran Dragic bounced back and Tyler Herro put on a shooting clinic. I don't believe these Celtics to be in the head space to come back from a deficit like this, and I expect this series to end on Friday night.
The win brings us to 9-8 and 83-65 on the full season.
On Thursday, the Lakers attempt to go up 3-1 like the Heat did the night before. This series has become a dog or pass series in every game, as Denver has essentially won the last two games, but the Anthony Davis heroics to close Game 2 have the Lakers leading 2-1 instead of the Nuggets. I can't quite put enough faith in the Nuggets to take them even with the points, but I truly feel we are at a dog or pass spot in this series, given the Nuggets showing. I lean towards the points here but no dedicated play today. Check back tomorrow for a probable play.
Boston Celtics vs Miami Heat
8:30PM EST
Opening Line: Celtics -2.5 and 210.5
Current Line: Celtics -3.5 and 211.5
The Celtics got Gordon Hayward back in Game 3 and kept their season alive in Game 3, as a loss would have essentially ended their season. A three games to zero deficit would have been insurmountable.
We are back for Game 4, and the Heat will try to add another win onto their 10-2 playoff mark. Following the most recent and only other loss for the Heat in these playoffs, they came back and completely shut down Milwaukee and eliminated them allowing only 94 points in that game.
On the other hand, the Celtics are just 9-5 in these playoffs, and after a 6-0 start, are just 4-5 in their last nine games against legitimate competition in the Raptors and Heat.
The fact of the matter is the Heat remain the team to trust down the stretch of games in what could easily be a game that comes down to the final possession. It happens, but Jimmy Butler and Goran Dragic did not have their best performances in Game 3. Additionally Jae Crowder finally had an off shooting night, which he was somewhat due for. With the public moving the line towards Boston once again, the Heat are something of a no brainer play, receiving more than a possession's worth of points, and I absolutely deem them the more likely team to win.
Take the Heat to inch towards the finish line of punching their Finals tickets and with points to boot.
Thanks for stopping back for this week of NBA. We had an off day without games on Monday and now have Game 3 of the Western Conference Finals on Tuesday night.
Updating our progress on the season, our last play of the Heat in Game 3 was a loss, and it brings us to 8-8 on the playoffs and 82-65 on the full season.
Tonight's game just does not offer anything attractive from a betting perspective. The Lakers sit as 6.5 point favorites with a total of 214, and I believe those figures are lined correctly. The Nuggets showed in Game 2 that they can absolutely be competitive in this series, only to blow a defensive switch on the final shot and have Anthony Davis drill it to steal the win.
While the Lakers are a comfortable 10-2 on the playoffs thus far, they haven't regularly been running away with these games. Their average point differential is just +8.6 Additionally, six of the ten wins have been by 10 points or fewer and we unfortunately haven't yet had a line to attack in this series. If I were leaning in a direction today, it would be towards the favored Lakers, but not close to putting a dedicated play on it.
We should have a play on the Eastern Conference Finals Game 4 tomorrow, so be sure to check back then.
TJ Calkins
TJ Calkins was raised in a gambling loving household. He knew how to handicap horse races and follow line movements well before his tenth birthday. While sports betting remained a passion into adulthood, poker and Daily Fantasy Sports also became passions and remain as such today.