NBA Finals Game 4 Betting Play With Games 5 and 6 Thoughts
October 5, 2020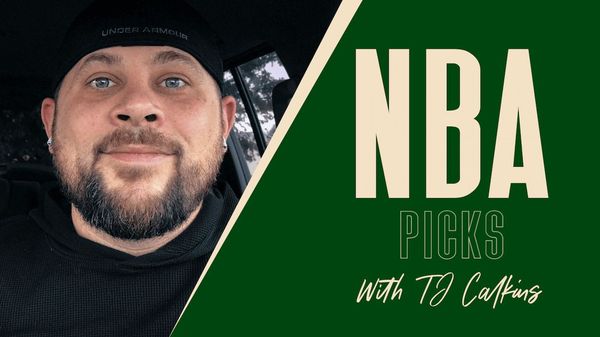 Game 6 thought
The Heat were able to extend the series with a Game 5 win, on the shoulders of Jimmy Butler's massive game. He dropped a 35 point triple double while adding five steals. We now look to tonight's Game 6 with the same set of circumstances for the Heat. They will be without Goran Dragic for at least one more game in a win or go home scenario. The oddsmakers opened this game's line at Lakers -5, which put some degree of temptation on attacking the favored Lakers, but the line was moved up by the betting public to Lakers -6, and takes a play off the table for this game.
I completely respect Butler and what the Heat have been able to accomplish in these playoffs, but the lack of any margin for error seems probable to catch up with them. Much like Game 5, I believe the Lakers will be the winners tonight, but laying those six points is simply more than we can comfortably handle for a betting play.
The hope from a betting perspective, is the Heat get a win, for a game 7 and get Dragic back. In that scenario, we will play the Heat at any plus figure.
If the Lakers get the win tonight, thanks again for following through this season. It will be no time at all until we are back for draft props and season long props. Thanks again!
Game 5 thought and Game 4 review
Game 5 tips off Friday night, and it will be the same scenario we had in Game 4. We got at least a moderate surprise with Bam Adebayo returning for the Heat in Game 4, and he will play in Game 5.
Reviewing our Game 4 play, even with Adebayo back, we were covering with 1.5 seconds left in the game, but we were not covering with 1.4 seconds left, as Tyler Herro made a three pointer to shift the Heat to covering team on the last possession with no impact on the outcome. That was a bummer.
The loss brings us to 11-11 on the playoffs and 85-68 on the season.
Looking ahead to tonight's game, with the line set at Lakers -7 once again, the oddsmakers have it precisely correct. They still must account for the absence of Goran Dragic and as we saw in Game 4, that figure brought it down to the final possession.
I lean towards the Lakers winning tonight and seeing the season to completion in the process, but after the loss in Game 4, I won't attempt to pick aside against a correct spread. Here's to hoping the Heat can pull off the upset tonight and we can get another play or two on a full strength Heat team late in the series if Dragic returns.
Betting Play: Lakers -7.5
Miami Heat vs Los Angeles Lakers
9PM EST
Opening Line: Lakers -7.5 and 217.5
Current Line: Lakers -7.5 and 218.5
We got an answer to a pressing question in this series after any and all projections were flipped on their head with the injuries in Game 1. The question was *can* the Heat win any games while missing both Adebayo and Dragic, and clearly the answer was yes. With both of those players inching towards a return, that question will likely only carry weight for Tuesday's Game 4 matchup and then we are likely back to original analysis of this series.
The Heat, on the shoulders of Jimmy Butler, along with real help from Kelly Olynyk and Tyler Herro, were able to steal Game 3. We didn't have a play on Game 3 but booked a win on the Lakers in Game 2.
That win brought us to 11-10 on the playoffs and 85-67 on the season.
Looking forward to Game 4, I think the Lakers get that loss back. The Heat shot an other worldly 61% in Game 3, and while they may continue to shoot well, that level of accuracy is an outlier and will not carry over game to game. Considering the Lakers only shot 40% in that game, the 11 point margin could/should have been much wider. Players like Kelly Olynyk, Kendrick Nunn and Meyers Leonard are reserves in the league for a reason and while they are capable of a sound game, they will be beaten in the long run. Nunn played poorly last game already and we will see the bigs have a fall from grace tonight as the Lakers take a 3-1 series lead. Of course Jimmy Butler could take over once again and make this game more competitive than it should be, but the team aspect should take over, and the obvious play is the Lakers while the Heat heal and attempt to gear up for a comeback after falling behind 3-1.