NBA BETTING PICKS – Wednesday and Thursday Games
October 22, 2019

We tipped the season off correctly, going 2-0 on opening night with a coin flip going the right way on Toronto and with the Clippers winning decisively over the more hyped Lakers. Let's keep it rolling on the heavy Wednesday slate.
Note I won't be attacking totals until a couple weeks into the season when we have some established pace and efficiency for each team.
Los Clippers at Golden State Warriors
10:35 PM EST
Opening Line: Warriors -1 and off
Current Line: Clippers -1 and off
The Clippers appeared to be the correct team to hype of the Los Angeles teams as they were convincingly better and cruised to an easy victory despite Laker role player Danny Green having a phenomenal shooting night, including hitting 7 of 9 from three. The Clippers showed as what I believe them to be, the NBA title favorites, with true star power and completely effective depth. Kawhi Leonard was his normally dominant self and every player in their nine man rotation contributed in a real way at both ends. This is not a fun draw for the Warriors to begin their season, as depth will be a killer for the Warriors in this matchup. Even with Steph Curry shooting the lights out, the consistent and efficient scoring from the Clippers and the sound defense will be plenty for their second win of the season.
Betting Play: Clippers -1
Detroit Pistons at Indiana Pacers
7:05 EST
Opening Line: Pacers -5 and 210
Current Line: Pacers -7.5 and 210
The Pacers aren't a team full of superstars and not the sexiest team in the league, but they are certainly a playoff team and one that won't get the love they deserve form oddsmakers, at least not early in the season. The Pacers would have been a tempting play had Blake Griffin played for the Pistons, but he is listed as out and this creates real value in the Pacers. The Pacers will get to debut their new additions in Malcolm Brogdon, TJ Warren and Jeremy Lamb as they cruise to an easy victory.
Betting Play: Pacers -7.5
Chicago Bulls at Charlotte Hornets
7:05 PM EST
Opening Line: Hornets -1 and 218.5
Current Line: Bulls -3 and 218.5
The opening line here was borderline egregious. The Hornets are my (and many folks) choice for the worst team in the league and the league's worst record. This statement may sound sensationalized but it's wholly possible the opening line is the only time the Hornets are favored at any point this season. The Bulls young core is a year further into their development and they've added solid role players in Tomas Satoransky and Thad Young. I do believe the opening line being so far off is the only reason the Bulls aren't currently approaching double digit favorites and they will start the season 1-0.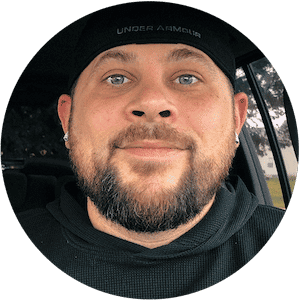 TJ Calkins
TJ Calkins was raised in a gambling loving household. He knew how to handicap horse races and follow line movements well before his tenth birthday. While sports betting remained a passion into adulthood, poker and Daily Fantasy Sports also became passions and remain as such today.