NBA All-Time Scoring Leaders: Where Do The Greats Rank?
December 16, 2020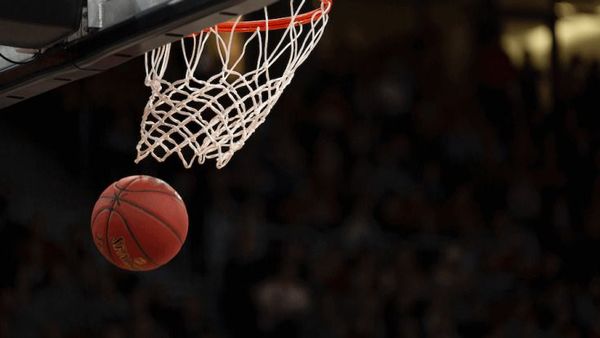 To become one of the NBA all time scoring leaders requires two things. It requires the ability to put the ball in the basket in a way that most players couldn't dream of doing. And it means having a career long enough to have the opportunity to put up massive point totals year after year. In this look at the all time NBA scoring list, find out who is at the top of the scoring charts in the history of the NBA.
NBA All-Time Scoring Leaders
| | | |
| --- | --- | --- |
| Rank | Player | Points Scored |
| 1 | Kareem Abdul-Jabbar | 38,387 |
| 2 | Karl Malone | 36,928 |
| 3 | LeBron James | 34,241 |
| 4 | Kobe Bryant | 33,643 |
| 5 | Michael Jordan | 32,292 |
| 6 | Dirk Nowitzki | 31,560 |
| 7 | Wilt Chamberlain | 31,419 |
| 8 | Shaquille O'Neal | 28,596 |
| 9 | Moses Malone | 27,409 |
| 10 | Elvin Hayes | 27,313 |
| 11 | Hakeem Olajuwon | 26,946 |
| 12 | Oscar Robertson | 26,710 |
| 13 | Dominique Wilkins | 26,668 |
| 14 | Tim Duncan | 26,496 |
| 15 | Carmelo Anthony | 26,446 |
| 16 | Paul Pierce | 26,397 |
| 17 | John Havlicek | 26,395 |
| 18 | Kevin Garnett | 26,071 |
| 19 | Vince Carter | 25,728 |
| 20 | Alex English | 25,613 |
| 21 | Reggie Miller | 25,279 |
| 22 | Jerry West | 25,192 |
| 23 | Patrick Ewing | 24,815 |
| 24 | Ray Allen | 24,505 |
| 25 | Allen Iverson | 24,368 |
As you can see, when it comes to the all time scoring list NBA players are hoping to catch Kareem Abdul-Jabbar. While NBA scores are higher today than they were in his era, Kareem is the only player in the history of the league to score over 38,000 points in his career. He is followed by Karl Malone, with LeBron James, Kobe Bryant and Michael Jordan rounding out the top-five.
This entire list is a nice look back at the history of the NBA as a whole. From legends of the past like Wilt Chamberlain and Jerry West, to more modern stars like Vince Carter and LeBron James, all eras of the NBA are well-represented to this point. That could change as the explosive modern era of the game sees its players become veterans.
Active Players Chasing Kareem
Right now, the number of active players who are in the top 25 of the all-time NBA scoring list is small. There are only two players who are active that are currently on the list. Those two players are LeBron James and Carmelo Anthony. Those two players are no strangers to accolades like the MVP race NBA media has voted them into in the past. And while they aren't likely to win the NBA MVP race 2020 has to offer, their scoring ability could still move them up the scoring list before their careers are done.
James is an especially interesting case. He is deep into his career at this point, having spent a decade and a half in the NBA to this point. He is currently just over 4,000 points short of Kareem's record heading into the 2020-2021 season. At his 2019-2020 average of 25.3 points per game, it would take him just over two seasons to eclipse Abdul-Jabbar for the number one spot on the all-time list.
Also intriguing is a player who falls just short of the top-25 on the all-time scoring list right now is Kevin Durant. Durant still has many good years of basketball ahead of him, as he is younger than James and Anthony. While he currently finds himself in 26th place on the all-time scoring list, the 10-time all-star and former MVP is no stranger to winning an NBA vote thanks to his unreal scoring talent. He could shoot up this list over the next few years if he can return from his Achilles injury without issue.
Can you bet on player scoring in the NBA?
Yes, many sportsbooks allow bettors to wager on how many points will be scored by a player in an NBA game. In addition to those player props, some books offer odds on what a player's scoring average will be before the season starts. There are several ways to bet on NBA player scoring throughout the season.
Who will lead the NBA in scoring in 2020?
As has been the case over the last few years, James Harden is the most likely option to lead the NBA in scoring this season. Harden shoots the ball more and more effectively than virtually anyone in the league right now, and gets to the free throw line routinely to keep his averages up. With the Rockets trading Russell Westbrook for John Wall, Harden might take even more shots this coming season.
Will LeBron be the number one scorer all-time?
It is extremely likely that LeBron James will move into the top spot on the NBA's all-time scoring list. He will probably play at least two more seasons in the NBA, and still has the scoring touch that he has had for years. As long as he is willing to continue to put the ball in the basket, and doesn't shift his priorities to passing too drastically, he should get there by the time his career ends.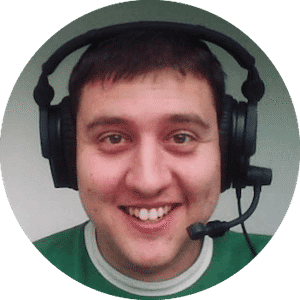 Jay Sanin
Jay Sanin is a sports writer and broadcaster from Albany, NY. He has covered sports betting and the gambling industry since 2013.