NBA 2021 All-Star Weekend Betting Predictions
March 5, 2021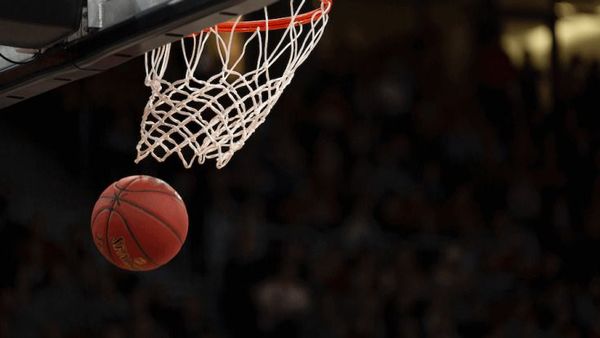 NBA All Star 2021 Predictions: Dunk Contest and MORE
While we will take a break from NBA regular season games this weekend, we get an amazing day of basketball as COVID has forced all of NBA All-Star Weekend into one night. This might be the only good thing the virus has done, but at least we get to tune into a day full of the biggest NBA stars.
When things do resume with the NBA regular season, make sure to check out our NBA Betting Predictions and Picks as we cover just about every single game throughout the league. You will not want to miss out on the best experts out there giving you free spread and total predictions every night.
NBA 2021 All-Star Night Events Schedule
5:00 PM ET – Television coverage begins on TNT
6:30 PM ET – Taco Bell Skills Challenge
7:15 PM ET – Mountain Dew 3-Point Contest
8:00 PM ET – All-Star Game
9:00 PM ET – AT&T Dunk Contest (Halftime of ASG)
Taco Bells Skills Challenge Predictions
The Pick: Chris Paul +200
If you've tuned into NBA All-Star weekends of years past, you know the Skills Challenge is a very underrated aspect and one that should probably be talked about more. Going back five years, we've seen the favorite win just one time and have also encountered three big men winning it.
Will we continue to see weird things happen in the NBA Skills Challenge or will things start to look like the odds predict? I think it's worth noting there will likely be some line movement here as action comes in on certain guys. Let's take a look at who will be participating in this year's skills challenge at 6:30 PM ET.
Participants
Chris Paul +200
Luka Doncic +225
Domantas Sabonis +650
Robert Covington +750
Nikola Vucevic +650
Julius Randle +350
If you're looking for a common denominator among past winners, or a theme for you that hate math, they have all been guys that can shoot the 3-ball and know how to pass. If I am going to bet on any of the big men, it will certainly be Robert Covington at +800. He is underpriced and has just as good of a shot to win it all as any of the bottom four, capable of both shooting and passing.
My official pick for this game is Chris Paul, who we know will take this contest as serious as humanly possible. That's just the way CP3 works and it's always comforting to know you won't have a guy that giggles to the bench after failing to throw the basketball through the tire. Chris Paul wants to win this challenge and he's a guy I am willing to put my money behind in the first contest of the night.
Mountain Dew 3-Point Contest Predictions
The Pick: Stephen Curry +180 / Zach LaVine +400
This year's three-point contest is stacked and it might be the event I am the most excited for. Format-wise, the first part of the contest remains the same. Each player will get a combined 25 shots with 5 shots at each spot. The player will decide where they want their bonus rack, which will consist solely of two-point shots. Let's take a look at the last six three-point contest winners.
2015 – Stephen Curry, Warriors
2016 – Klay Thompson, Warriors
2017 – Eric Gordon, Rockets
2018 – Devin Booker, Suns
2019 – Joe Harris, Nets
2020 – Buddy Hield, Kings
For the second consecutive season, there will also be a shot worth three points that is spotted a few feet beyond the arc. It can be the difference maker in this contest and we saw it come into play just last year when Buddy Hield won it. Let's take a look at who will be participating this season and how their odds currently stand.
Stephen Curry, Warriors +180
Jaylen Brown, Celtics +750
Jayson Tatum, Celtics +800
Devin Booker, Suns +250
Zach LaVine, Bulls +450
Donovan Mitchell, Jazz +400
It's no surprise to see Stephen Curry as the odds-on favorite as the best shooter of all-time and a previous winner of this same contest. It's been six years since Curry took the trophy home and he will be itching to do it again. One guy I do have a lot of interest in is Zach LaVine, who leads the field in 3PT% and is an absolute sniper from range.
Devin Booker is getting a lot public interest and it makes sense. He won this contest just two years ago and is coming off a runner-up performance in 2020. He has a solid chance to win this outright, but I do like Curry and LaVine a lot more.
The Boston Celtics combination of Jaylen Brown and Jayson Tatum hold the lowest odds of any participants and that's no surprise as these guys don't do the majority of their damage from the outside. I would be shocked if either is able to get as hot as Booker, LaVine, or Curry with any consistency.
My official pick will go to Stephen Curry, though I think Zach LaVine has better than a +400 shot to take it home. This is going to be a phenomenal three-point contest and you will not want to miss out.
NBA All-Star Game Predictions
NBA All-Star 2021 MVP Predictions
The Pick: Luka Doncic +650 and Joel Embiid +1200
The NBA All-Star Game will likely see a lot more viewership than it typically does as it will pick up some of the viewers that typically only watch the dunk and 3-Point contest the night prior. We will dive into a prediction of the game, along with a prop pick or two that you can root for while tuning in.
Spread: Team LeBron (-4) vs Team Durant
Over/Under: 309
Moneyline: Team LeBron (-175) vs Team Durant (+145)
With the Elam ending adding excitement to the end of this game no matter what, a blowout is still very possible, though unlikely. I'm a huge fan of the team LeBron James put together, selecting Giannis Antetokounmpo with the first pick of the draft, followed by Stephen Curry and Luka Doncic. Those are three guys who's games translate to the NBA All-Star Game and they will give the team excellent spacing early.
Both of these teams are obviously stacked. This is the all-star game and there's no way to draft a bad team. With that being said, I really like how this LeBron team looks on paper and I think they give Team Durant problems. Kevin Durant is also out in this game, which doesn't help as he's a guy who has always done well in this game.
The most popular prop play for the NBA All-Star game is the MVP Award, and it's a fun one as there are typically a couple of guys that look to take over the game completely. Let's take a look at the 7 guys I believe have a chance to win this award before diving into my favorites of the bunch.
Giannis Antetokounmpo +600
Luka Doncic +650
Damian Lillard +1000
Ben Simmons +4000
Joel Embiid +1200
Kyrie Irving +1600
The MVP award will go to the best player on the winning team, which is why we see the guys on Team LeBron with the highest odds. LeBron James does sit with +550 odds, but I don't see him putting his all into the ASG with such a small offseason and a tough season to this point.
The ASG is a young man's game in general and I think there is a much better chance it's either Giannis Antetokounmpo or Luka Doncic that takes over. Doncic is my choice as he can do a bit more damage from the outside while putting together countless flashy passes. If you're looking for a longshot bet, I really like the looks of Ben Simmons at +4000.
Simmons is a guy both LeBron and KD wanted for a reason in the draft. He always tries exceptionally hard and has the tools to put up a triple-double with flash. I would jump on him at this price, even if only for a small $ amount.
If you think Team Durant wins this game as the underdog, there are only two guys I like to win the MVP award. We know both Kyrie Irving and Joel Embiid will try hard in this game, both previously winning ASG MVP awards. Embiid is also better than he was a season ago and he has tormented the entire league. Irving on the other hand, can get as hot as anyone in the league and put up 40 points. You also know he will do it extra fancily as well with some of the best handles in the league.
AT&T Dunk Contest Predictions
The Pick: Cassius Stanley +150
The Dunk Contest might be the weirdest of all this year, taking place during halftime of the NBA All-Star Game. The contest usually takes place the night before the game as a recap to Skills Saturday, but that obviously won't be the case in this one. Be prepared for a wild dunk contest with these picks and predictions above. Let's first take a look at the last six Dunk Contest winners.
2015 – Zach LaVine, Timberwolves
2016 – Zach LaVine, Timberwolves
2017 – Glenn Robinson, Pacers
2018 – Donovan Mitchell, Jazz
2019 – Hamidou Diallo, Thunder
2020 – Derrick Jones Jr., Heat
The AT&T Dunk Contest consists of three contestants. All three dunkers will get two dunks each in the first round, followed by a 1-10 grade from the five judges. Then, the two players with the highest combined point total will move on to the Final Round. The Final Round will consist of one dunk by each player, and the winner will be determined by the judges via holding up a picture of the winner's face.
Participants
Anfernee Simons, Trail Blazers +175
Cassius Stanley, Pacers +150
Obi Toppin +200
These are three guys we don't know a whole lot about and Simons is the veteran of the group, playing three seasons to this point. Both Cassius Stanley and Obi Tobbin are inexperienced NBA players, but are undoubtedly still some of the best dunkers out there. It's fair to say we aren't working with the cream of the crop here, though I still think we walk away pleasantly surprised.
While I think all three of these guys have a chance to win this contest outright, I do think it's a two-man race between Stanley and Toppin. Anfernee Simons has a surprising amount of bounce in his step, but Stanley and Tobbin both bring a lot more bang to their dunk and I like them to grab the attention of the judges early.
Do yourself a favor and watch some Cassius Stanley dunks from his time at Duke. This is a guy who put up entire dunk highlight reels in just single games in college. The hoop hasn't gotten any higher and I am willing to bet Stanley is even more athletic after a year in an NBA gym. I expect him to steal the show here to and to put on a performance that will be talked about going forward. He simply soars if you're looking to put it simply.
To recap, we have a night full of NBA stars showcasing their talent and it will be extremely fun to tune into. There are a lot of different ways to bet on the NBA All-Star Game festivities and we are here to guide you through which bets will be the most profitable.
Make sure to check them out' and give us a follow on Twitter and feel free to reach out with any questions. Let's remain profitable as the NBA takes a break from the regular season.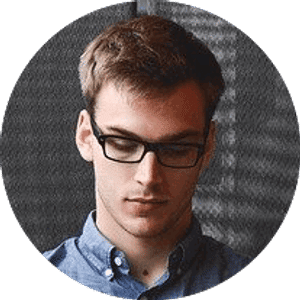 Jake Williams
Jake Williams is a sports gambling expert. He's been writing in the sports betting and DFS industry for over a decade. He specializes in MLB and NBA, along with College Basketball and College Football.