NBA Against The Spread Picks – Wednesday and Thursday
October 30, 2019
Sunday, Monday and Tuesday Review
We got a cover from the Timberwolves on Sunday, but it was a narrow one as the TWolves lead hovered right around the number for the majority of the end of the game. They ultimately got it done but this one was a nail biter.
The Raptors were in control of this game from the onset, and it finished that way with the exception of a hiccup in the middle of the fourth quarter that they easily recovered from. This was the most glaring play of the early week and it came through for us.
There were no sound plays on the three NBA game Tuesday slate. The Sunday and Monday wins bring us to 7-3 on the season.
On to the Wednesday and Thursday plays for the week.
Chicago Bulls at Cleveland Cavaliers
7:05PM EST
Opening Line: Bulls -1 and 216.5
Current Line: Bulls -2 and 216
Luckily for us, the bettors didn't move this line too much after opening. The Cavs are trying to be competitive, which is helpful for team morale and player pride, but any wins are a hindrance to the long term outlook for the team. This game isn't a runaway blowout, but the Bulls have the pieces to match the Cavs on the interior while Zach LaVine will have quite a nice night as he will win the day in the back court. Otto Porter is also back to a full time player and with the rust game out of the way, he will have hs way with Cedi Osman. Take the Bulls for the win in CLE.
Miami Heat at Atlanta Hawks
7PM EST
Opening Line: Heat -7.5
Current Line: Heat -6
The Hawks suffered a significant loss on Tuesday, as star point guard Trae Young turned an ankle. This turned out to be a fairly significant sprain and he is set to miss a couple weeks. This is the most significant loss this Hawks team could suffer as Young is the trigger man of the offense as a whole and easily their leading scorer. The Heat have superstar Jimmy Butler back in the fold and beat the Hawks by 15 just on Tuesday. Look for a repeat of that performance despite being in Atlanta, the Hawks will just be sorely lacking offense in the absence of Young.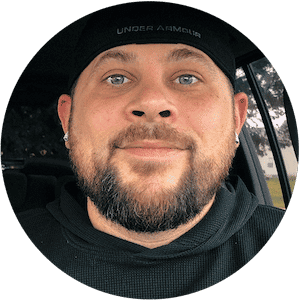 TJ Calkins
TJ Calkins was raised in a gambling loving household. He knew how to handicap horse races and follow line movements well before his tenth birthday. While sports betting remained a passion into adulthood, poker and Daily Fantasy Sports also became passions and remain as such today.