Nationals vs Mets Predictions
March 31, 2021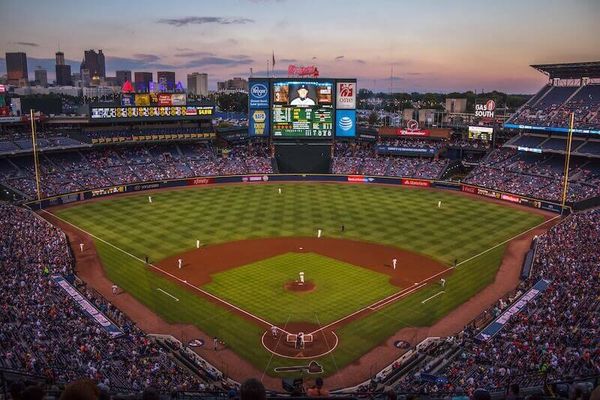 Nationals vs Mets Pick: Mets to win -145
The New York Mets and Washington Nationals will face off in a battle of the NL East. While this division is stacked with talent, both of these teams believe they will end up on top when all is said and done. Early in the season, both teams will want to come out on fire. It's important to consider every factor and ones that some may tend to ignore.
We are here to bring you the best possible Mets vs Nationals predictions for not only the run line, but over/under and moneyline as well. You can be sure we will be there to bring you reliable information every single day.
New York Mets vs Washington Nationals Betting Pick
Why bet the Mets?
📣Max Scherzer (R) vs. Jacob deGrom (R)
✅ This is a very tough game to predict as Max Scherzer and Jacob deGrom are two of the best pitchers in the entire league. With that being said, deGrom is on a bit of a different level at this point and he finally has an offense to back them up. This is going to be a great game, though the Mets look like the better overall team.
✅ The New York Mets are on to a new era and the new ownership has been willing to spend money like the past owners weren't. This means Jacob deGrom will actually be able to win some games, as he's been tormented in the past by a terrible offense. That's not longer the case and I like the Mets to put up a few early runs over Scherzer. deGrom should hold the Nationals to two or fewer runs in seven innings, so I will side with the Mets here.
✅ This total is just too low. While Scherzer and deGrom are two of the best pitchers in the entire league, they are also facing off with two very dangerous offenses and both of these guys have had HR issues in the past. 6.5 is just a bit too low and I am willing to bet the over up to seven points. I would rather bet the Mets, but do like the over quite a bit.
✅ The New York Mets are 8-3 in their last 11 games vs. a starter with a WHIP less than 1.15.
✅ The Washington Nationals are 0-4 in their last 4 Thursday games.
General Info about Washington Nationals vs New York Mets
Who is the Starting Pitcher for the Washington Nationals?
The Nationals will toss lethal right-hander Max Scherzer at the Mets, and he will give them problems from the get-go. While he's starting to get up there in age, Scherzer remains one of the best starting pitchers in the entire league. He held both lefties and righties to a sub-.300 wOBA and is still striking out over a batter per inning.
Who is the Starting Pitcher for the New York Mets?
The Mets will be tossing Jacob deGrom, who is regarded as many as the best pitcher in the entire MLB. In past seasons, he's been bit in the rear by the Mets terrible offense. That will no longer be the case and deGrom will be able to show off his tools without worrying about not getting a single run for protection. Against a tough Nationals lineup, deGrom will have a tough game to open things up.
Where can you watch the Nationals vs Mets?
You can watch this game nationally on MLB.TV or a paid streaming site.
Where can you bet on Mets vs Nationals?
Check out the Best Betting Sites for 2021 to get the best odds and betting options on this game.
Mets vs Nationals Predictions
The New York Mets and Washington Nationals will matchup in a NL East battle that is sure to bring the early-season fireworks. Both of these teams have playoff aspirations, and this division is looking packed to begin the season. The first series of the season is sure to be a contested one as both teams look to start the season on a strong foot.
Going all the way back to the 1960's, the Mets and Nationals have faced off close to 1000 times with the Nationals holding just a slight advantage. They haven't met a single time in the MLB playoffs, and neither team has dominated of recent. This is a game that either team can win and the record books will be fresh to start the season.
Make sure to check out the Mets vs Nationals predictions below for not only the run line, but over/under and moneyline as well. This is going to be a competitive game throughout and you will want to be on the right side of things when all is said and done.
Nationals vs Mets Run Line Predictions
A very popular wager to place in MLB betting is the run line, which sets a spread on the game. That spread is almost always (-1.5) and (+1.5) points, giving both teams a bit of alternate odds. This is a very opular wager to place on a large favorite as it can make the odds a lot more appealing.
For example, let's say the New York Mets are hypothetically favored in this matchup. That would put a (-1.5) next to their name and they would be forced to win the game by two or more runs to cash a bet. On the other hand, a (+1.5) next to the Nationals would call for either a win by any margin or a loss by a single run.
Depending on the game, this can be a wager to ignore or one to focus on. We will make sure to let you know where this one falls above, where you can find the best possible Nationals vs Mets run line predictions.
New York Mets vs Nationals Over/Under Betting
When you don't know which team has an advantage when it comes to winning the game, you can elect to wager on the over/under. This involves picking whether the Atlanta Braves and Philadelphia Phillies will combine to score more or less than a certain amount of runs. That number is set by the sportsbook and subject to change as action comes in heavier on one side than the other.
Using a similar example as above, let's say the National vs Mets over/under is set to 9.5 runs. In that case, a wager on the over would call for 10 or more total runs while a bet on the under would ask for nine or fewer total runs between the two teams. This can seem like a simple wager, but you must put the time in to make sure you have things straight.
We will have you covered with top-of-the-line New York Mets vs Washington Nationals over/under betting predictions. It's important to look into not only the starter but the two bullpens that will take over afterward. Don't miss out on the best Mets vs Nationals predictions on the web.
Washington Nationals vs Mets Moneyline Predictions
Allowing you to ignore the run line, betting the Nationals vs Mets lets you simply pick a winner. This lets you forgot about how many runs a team must win by and how many runs the two teams must score. It simply comes down to picking which team will walk away victorious and we are here to cover every angle for you.
Whichever team is favored will have a (-) next to their name and that number will tell you how much must be paid to return $100 on a successful wager. The larger the number, the more favored that team is. The underdog will have a (+) next to their name and that number will tell you how much will be hypothetically won on a $100 wager.
Make sure to check out the Washington Nationals vs New York Mets moneyline predictions above as this game will almost always have a relatively close ML.
Odds in the MLB might not be as jumpy as some other sports, but progressive line movement is definitely a thing and a factor we must be ready for. With lineups coming out just a few hours prior to game time, sportsbooks and bettors alike are not left with long to react.
Because of this, we must be prepared with that to do prior to the inevitable movement. This means picking a side and either locking your bet in or waiting it out. Check out the real Mets vs Nationals odds above, along with predictions for the run line and over/under.
Live Streaming Mets vs Nationals
The United States currently doesn't offer any live streaming options when it comes to the MLB and sportsbooks. With that being said, it's only a matter of time until things change as the legal landscape of sports betting in the states is under constant progress. We will be the first ones to let you know when anything does change, so don't feel the need to go elsewhere.
For now, you have a couple of different options to choose from when it comes to live streaming Mets vs Nationals. The easiest of which is MLB.TV, which will allow you to watch every game across the league. You can also sign up for a paid streaming site, which will give you more than just baseball to watch. The best of which include YoutubeTV, Hulu, and FuboTV.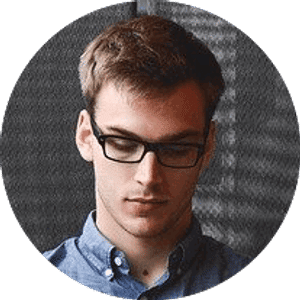 Jake Williams
Jake Williams is a sports gambling expert. He's been writing in the sports betting and DFS industry for over a decade. He specializes in MLB and NBA, along with College Basketball and College Football.