Nadal vs Fognini – Australian Open Betting Picks
February 13, 2021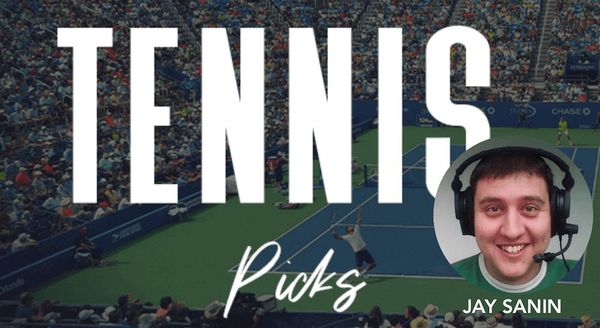 Nadal vs Fognini is a match that has taken place many times ahead of their Australian Open round of 16 clash. But with a spot in the quarterfinals on the line, rarely has it held such significance. With Nadal battling injury and Fognini battling a history of futility against Nadal, this match is full of intrigue beyond just the stakes. In today's tennis picks, we look at Nadal vs Fognini and, hopefully, pick a winner.
Rafael Nadal vs Fabio Fognini
The Pick: Fognini +7 games (-114) over Nadal
Australian Open Preview: Nadal vs Fognini Betting Picks
The Pick: Fognini +7 games (-114) over Nadal
Rafael Nadal enters the 17th Nadal vs Fognini clash having torn through the opponents put in front of him thus far in the Australian Open. He has won all nine sets he has played so far. Those wins have come against Laslo Djere, Michael Mmoh and Cam Norrie, all of whom were dispatched with ease by the Spaniard. But without a top-50 win so far, there will be questions about how well Nadal can handle his first real test.
The reason for those questions is a back injury that knocked him out of the ATP Cup two weeks ago. Nadal hasn't suffered from the noticeable mobility issues that Novak Djokovic has suffered due to an oblique issue. But Nadal hasn't really had to test his back against a high-quality opponent yet. That will change against an opponent in Fognini who has proven that he is willing to grind out results this week.
Fabio Fognini has won nine of the 11 sets he played in the first week of the Australian Open. After taking Pierre-Hugues Herbert down in three sets, Fognini needed five to beat fellow Italian Salvatore Caruso. Fognini showed no ill effects from his five setter, as he followed it up with a straight sets win over the heavily favored Alex de Minaur. For a player whose effort is often questioned, Fognini has certainly shown a willingness to overcome adversity this past week.
For Fognini, the question will be how he deals with the constant pressure from Nadal on his serve. He got some decent practice on that front by playing de Minaur in his last match. The Italian barely got half of his first serves in play in that match, and won just 55% of his second serve points. Those numbers will need to be better against Nadal, but Fognini managed to face only three break points despite them against de Minaur.
The Nadal vs Fognini series has already seen 16 matches played before today. Nadal has won 12 of those matchups. On hard courts, Nadal has won six of their seven meetings. But the one hard court victory Fognini has over Nadal on hard courts came at the 2015 US Open. It was their only meeting at a hard court major, and proves that this match is anything but a foregone conclusion.
This match is going to come down to how well Fognini responds to pressure and how Rafael Nadal's back stands up to his first real test of this tournament. Fognini's performance in Melbourne indicates that he will give it his all here, and Nadal being at less than 100% could give him the glimmer of hope he needs to compete at the highest level. While Nadal should get through to the quarterfinals, expect Fognini to cover the seven service game spread and snatch a set or two.
Who is the new favorite to win the Australian Open?
Novak Djokovic is back at the top of the list of favorites to win the Australian Open. He briefly fell behind Daniil Medvedev and Dominic Thiem on that list. But Thiem's elimination at the hands of Grigor Dimitrov and Djokovic getting by Milos Raonic in acceptable fashion have combined to make him the favorite again.
Can Grigor Dimitrov win the Australian Open?
The surprise wasn't that Dimitrov beat Dominic Thiem, but rather how convincingly he beat him. Dimitrov knocked out the world number three in straight sets, not affording Thiem the same opportunity to come back that Nick Kyrgios did. At 14/1 to win the tournament, Dimitrov's success in this event in the past and his current form make him a viable candidate.
Are we going to get a Rublev vs Medvedev quarterfinal?
It sure looks that way. Daniil Medvedev and Andrey Rublev are both one win away from meeting in the quarterfinal round. Medvedev has yet to lose to Rublev, and would be the favorite to get the job done again. But Rublev's form has been undeniable and he could very well break that streak if they were to meet again down under.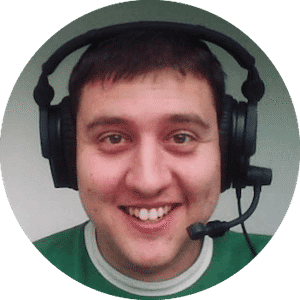 Jay Sanin
Jay Sanin is a sports writer and broadcaster from Albany, NY. He has covered sports betting and the gambling industry since 2013.