Monfils vs Ramos-Vinolas Prediction: French Open Betting Picks
June 1, 2021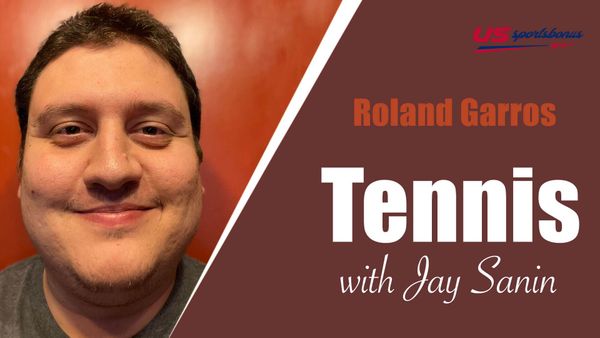 Monfils vs Ramos-Vinolas may not feature a member of the big three in tennis, but it is still one of the more interesting matchups on Tuesday's French Open slate. Ramos-Vinolas has been playing well on clay this year, while Monfils is hoping to reclaim the form that has made him one of the best players in the world. In this round of tennis picks, we take a closer look at Monfils vs Ramos-Vinolas and make our best bet for this match.
Gael Monfils vs Albert Ramos-Vinolas Betting Pick
Monfils vs Ramos-Vinolas Pick: Ramos-Vinolas -3.5 games (-115)
Over the last 12 months, Gael Monfils has lost nine of 10 matches he has played. That included a first round exit in the 2020 French Open, in a match he lost in four sets to Alexander Bublik, who lost in straight sets in this year's French Open to a clay averse Daniil Medvedev. Monfils has played the majority of his 10 matches over the last year on clay, going 1-6 on the surface since the restart of the tour last year.
On clay, Monfils has held serve at a rate of 74.5% over the last year, which is good for just 56th on tour over that time period. Both he and Ramos-Vinolas have broken serve in 28.4% of their service games on this surface over the last year, but the Spaniard is holding serve about 5% more often and has a decided advantage on this surface based on statistics and recent results.
Albert Ramos-Vinolas has played 24 matches on clay already in 2021, winning 17 of those matches. He has reached the semifinals in Buenos Aires and Marbella, lost a final in Cordoba and won the final in Estoril already during his year on clay. While he isn't likely to make that deep a run at Roland-Garros, he is a deserved favorite in this Monfils vs Ramos-Vinolas clash.
For Ramos-Vinolas, the key in this match is going to be the ability to play consistent tennis and keep pressure on Monfils. The Spaniard is the better player at this point in time, but Monfils can get hot and feed off momentum if he is given the opportunity to hit a spectacular shot or two. Ramos-Vinolas will need to maintain depth and force Monfils to cannibalize his chances with unforced errors, something we've seen opponents of the Frenchman succeed in doing recently.
Monfils vs Ramos-Vinolas has been contested six times in the past, with Gael Monfils winning four of those matchups. It should be noted that three of those Monfils victories came on hard courts, while these two players have split their two matches on clay. Given the issues that Monfils has had on all surfaces over the last year, the Spaniard has a great chance to pick up a third win over Monfils.
If this match was played on a hard court, it could be worth looking at Monfils here. But on clay, expecting a diminished Gael Monfils to grind out a solid performance against a rock steady Ramos-Vinolas seems like too much to ask. Expect this Monfils vs Ramos-Vinolas match to go the way of the Spaniard, and for him to cover the 3.5 service games line.
Monfils vs Ramos-Vinolas Pick: Ramos-Vinolas -3.5 games (-115)
Why have there been so many upsets so far?
The reason for the upsets early in this year's French Open tend to vary by player. Dominic Thiem, for example, has been struggling with his form throughout this year's clay season. Frances Tiafoe was embarrassingly bad against Steve Johnson, and Grigor Dimitrov was beaten by injury. It has certainly been a wild tournament thus far.
Why did Naomi Osaka withdraw?
Naomi Osaka withdrew after issues stemming from her decision not to talk to the media during this event. The decision to withdraw takes away her chance at winning another major, though her mental health is certainly more important than the results of her tennis matches.
When does Nadal play at the French Open?
Nadal's first match at the 2021 French Open is also on Tuesday, as he is up against Alexei Popyrin. Popyrin has a big serve in his arsenal, but Nadal is expected to neutralize it and pick up another win at Roland-Garros to start off another tournament here where he is the clear favorite to win.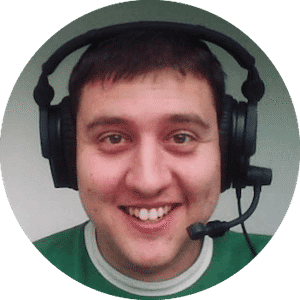 Jay Sanin
Jay Sanin is a sports writer and broadcaster from Albany, NY. He has covered sports betting and the gambling industry since 2013.