Medvedev vs Tsitsipas – Australian Open Betting Picks
February 17, 2021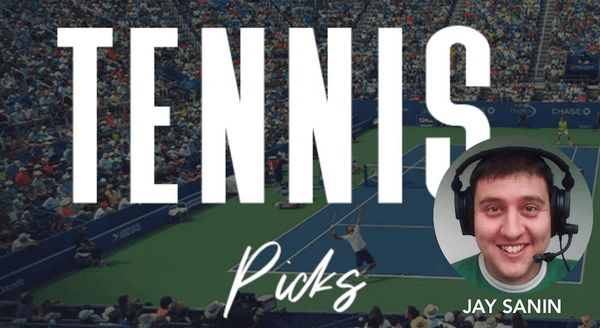 Medvedev vs Tsitsipas is the second semifinal of the 2021 Australian Open. After Novak Djokovic advanced past Aslan Karatsev, the winner of this match will take on the world number one for the first major title of this year. In today's tennis picks, we look at this battle of top-five seeds and make a prediction on Medvedev vs Tsitsipas.
Daniil Medvedev vs Stefanos Tsitsipas
The Pick: Medvedev -4 games (-105) over Tsitsipas
Easy registration process
Best Multi interface platform
Great promotions
Get $1000 bonus
Australian Open Semifinals: Medvedev vs Tsitsipas Preview
The Pick: Medvedev -4 games (-105) over Tsitsipas
Daniil Medvedev comes into the Australian Open semifinals riding a wave of momentum from his quarterfinal performance. In the quarters, Medvedev demolished fellow Russian Andrey Rublev in straight sets. The Russian number one wore down his countryman, as Rublev was visibly exhausted from all of the running around that Medvedev forced him to do in just three sets of action.
For the duration of the tournament, Medvedev has dropped sets in just one match. That came against Filip Krajinovic, when Medvedev was dragged to a fifth set before getting the job done in the deciding set. He did show some signs of cramping late in the match against Rublev, something that has bothered him in the past. That will be worth keeping an eye on against a player in Tsitsipas who showed that he has a virtually limitless gas tank in his last match.
Speaking of Stefanos Tsitsipas' last match, it was the match of the tournament in this year's Australian Open. After dropping the first two sets to Rafael Nadal, Tsitsipas rattled off the final three sets en route to an historic victory. It was just the second time in Nadal's career that he lost a match after winning the first two sets at a major. And Tsitsipas was clearly the sharper player over the final two sets, simply outlasting the legendary Spaniard.
Tsitsipas has played two five-set matches in this tournament. But he also benefited from a walkover against Matteo Berrettini in the round of 16. The extended matches and the walkover are likely a wash, as Tsitsipas was showing no ill effects from being dragged into deep water by Nadal over the fourth and fifth sets of that match.
Statistically in this Australian Open, Medvedev vs. Tsitsipas features two of the most efficient servers in the tournament. Both players are converting at least 80% of their first serve points thus far. The difference could come in their return of serve, where Medvedev is the better player. The Russian is second only to Aslan Karatsev in terms of break points won in this Australian Open, as Medvedev will challenge the Tsitsipas serve in a way that few players can.
Heading into this Medvedev vs Tsitsipas semifinal, Medvedev has dominated the head to head history between these players. The Russian is 5-1 lifetime against his Greek counterpart coming into this match. The one win from Tsitsipas came in the ATP Finals, in an ATP Finals campaign in which Medvedev went 0-3 and looked nothing like the force that he is in the sport today. With the way he has played during this Australian swing, bettors should not count on that kind of performance from Medvedev again.
The keys to Medvedev vs Tsitsipas are twofold. First, Medvedev has enjoyed the easier path to the semifinals, and should be the fresher player after their quarterfinal experiences. Second, Medvedev is the vastly better defensive player and should not wear down the way Nadal did in the final sets against Tsitsipas. Add in Medvedev's experience succeeding at this level of competition previously, and he should get the better of a player in Tsitsipas who has yet to get the job done in a major semifinal.
Best Multi interface platform
Great promotions
Easy registration process
Get $1000 bonus
Can either of these players beat Djokovic?
It is certainly possible that either of these players can beat Novak Djokovic. But based on the way that Djokovic was moving around in the semifinals against Karatsev, he appears to be healthy and will be the firm favorite to win a ninth Australian Open title.
Is this the end of Nadal winning hard court majors?
You can never count Rafael Nadal out from winning anything. And while he certainly has the upper hand in the French Open until he decides to retire, his wearing down at the end of the Tsitsipas match was alarming. It is impossible to say that he won't win again on this surface, though.
What is next for Karatsev?
The next steps for Aslan Karatsev are very interesting. He will be a top-50 player in the world after this Australian Open. That means he will be playing in more ATP level events. Whether he can keep playing at the level he reached at this tournament remains to be seen, but he will at least have a chance to prove himself now.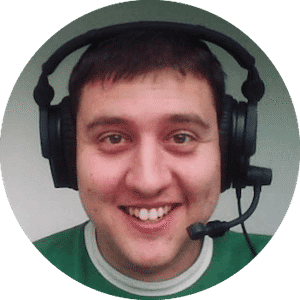 Jay Sanin
Jay Sanin is a sports writer and broadcaster from Albany, NY. He has covered sports betting and the gambling industry since 2013.